Top things to do in Perhentian Kecil
Perhentian Islands have long been on our list ever since we came across it while searching for some good beach destinations. The crystalline water, the white sandy beaches and the towering greenery were enticing enough to make us add it to the top of our wishlist. Two years later, on our 6th wedding anniversary, we could not have selected a better place to visit.
Perhentian Islands consist of 2 islands – the small one is called Perhentian Kecil and the bigger one is Perhentian Besar. Both islands are beautiful and you can never go wrong with your choice irrespective of whichever island you choose for your stay. We stayed at Perhentian Kecil and absolutely loved it.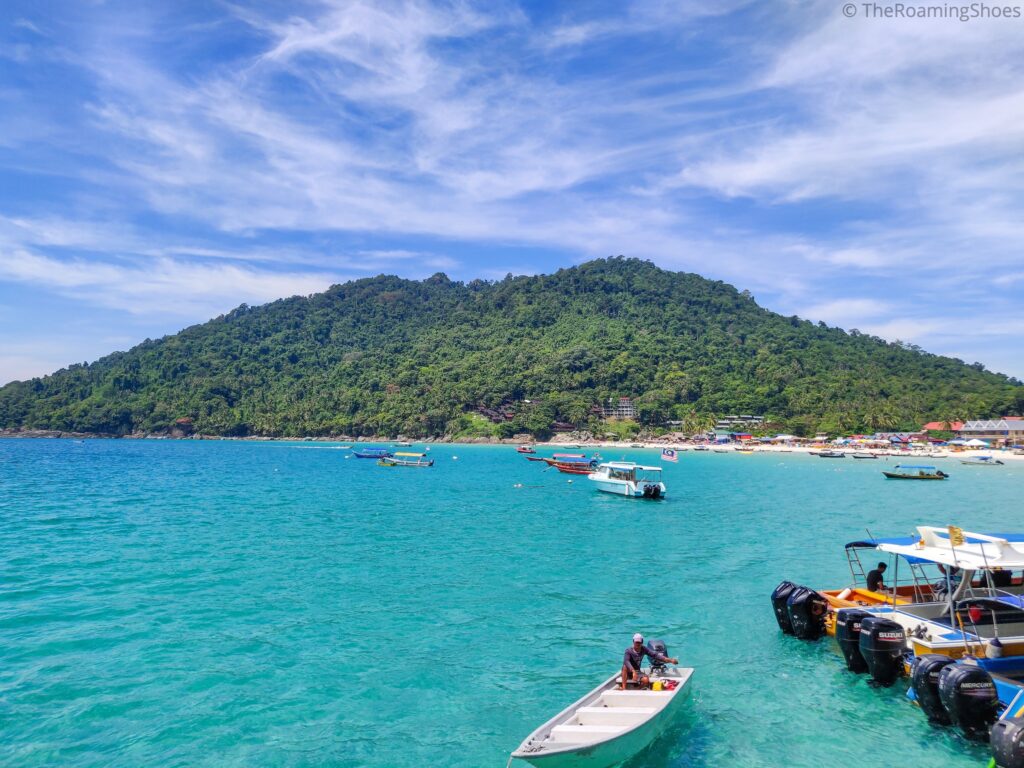 Top things to do
Perhentian Kecil is the kind of place where you can spend days simply relaxing at the beach or enjoy your time swimming in the crystal clear water of the sea. But if you are more than just a relaxing person, then here is a list of top things to do in Perhentian Kecil.
Beach Hopping
There are many beautiful beaches in Perhentian Kecil each having its own unique charm. Where Long Beach and Coral Bay are  the main beaches ideal for stay, there are other small ones that can be visited by water taxi. This includes places like Mira Beach [ aka Keranji Beach] which is a tiny beach with just one resort, yet a very nice place to relax by the sea. Then comes Turtle beach and Romantic beach which are considered rivals when it comes to the prettiest beach on the island. And this is not all. You can also visit the beaches of Perhentian Besar.
The boat service operators usually charge a fixed amount for different beaches, but you can always negotiate for better price when in a group.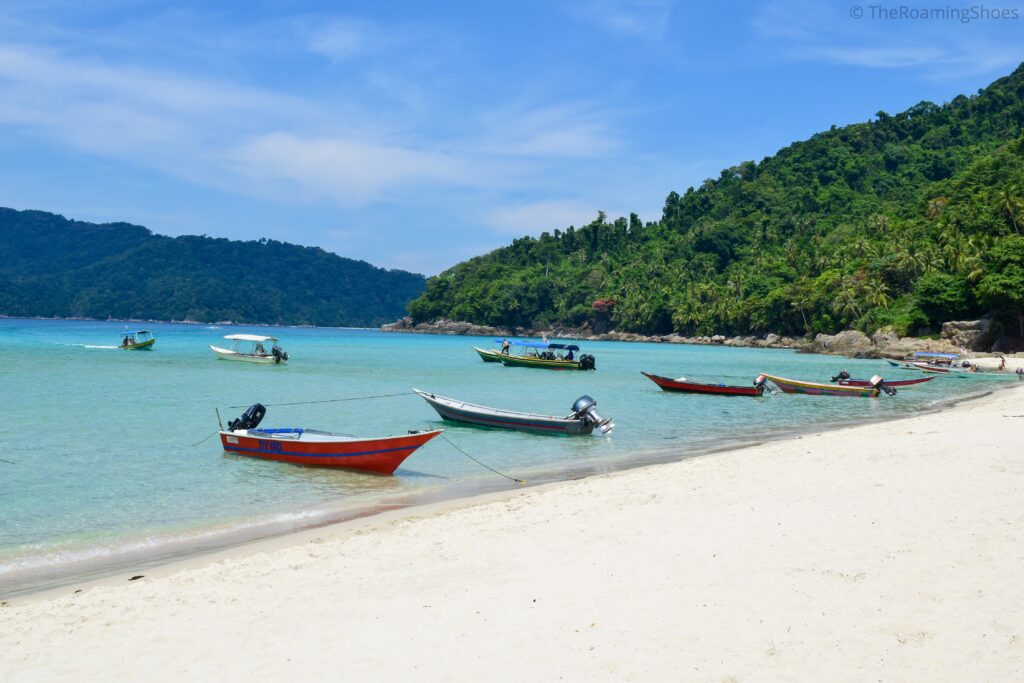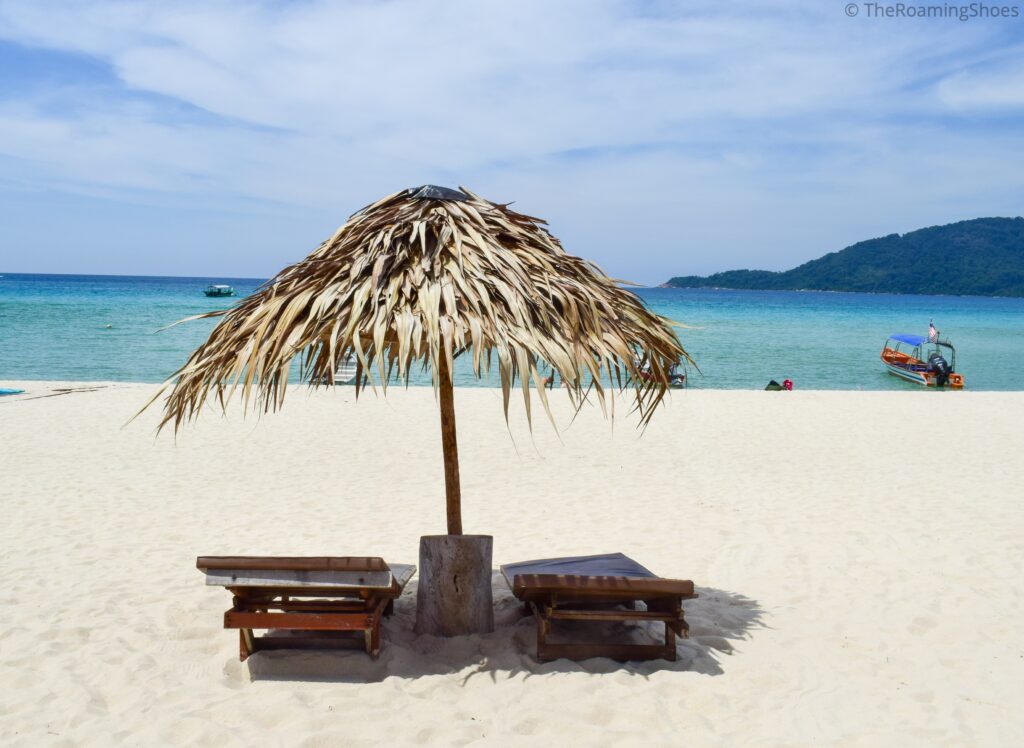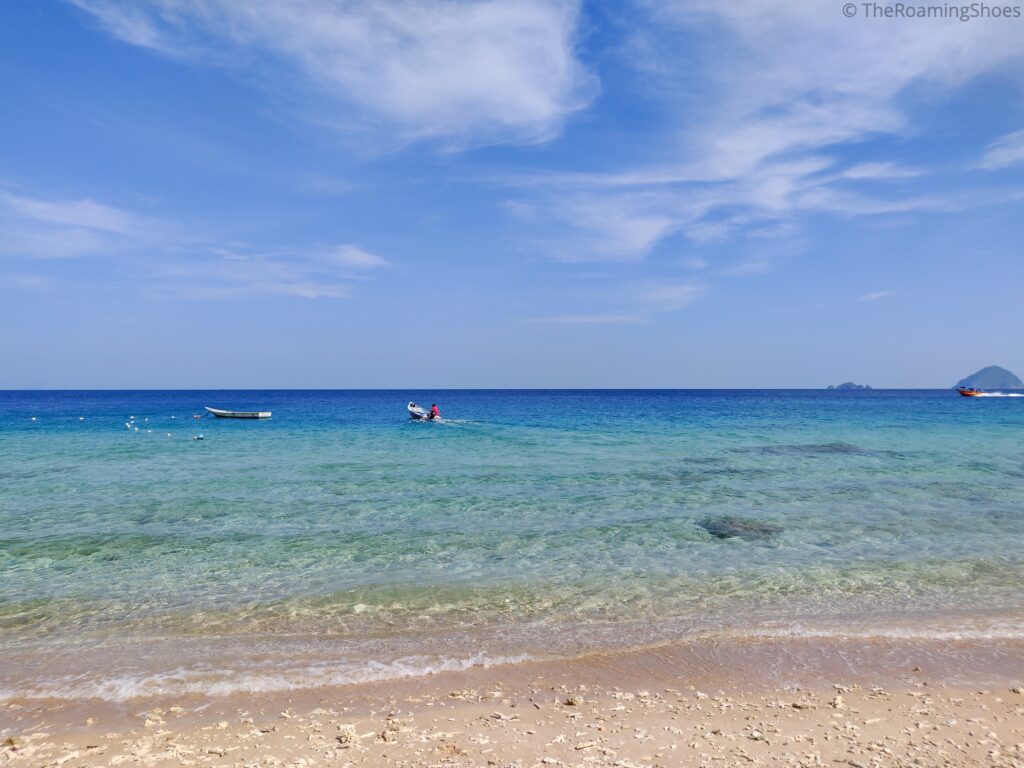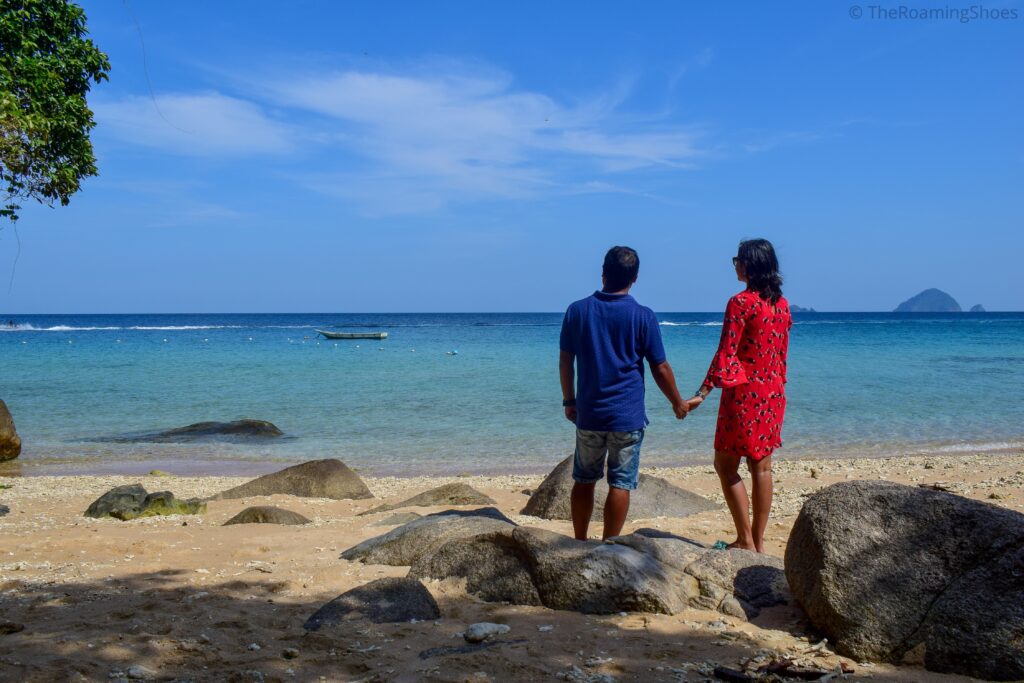 Snorkelling trips
The Perhentian Islands are famous for their beautiful underwater world teeming with marine life. From witnessing rich coral reefs to swimming around turtles and sharks, snorkelling in Perhentian Island could be absolutely overwhelming. There are different snorkelling spots around the islands which provide different experiences. So taking more than one snorkelling trip is always recommended.
You will find a lot of snorkelling/diving tour operators in the island providing snorkelling trips to different locations or a few points together in one trip. Decide as per your choice and be mesmerised by the world underneath the blue water.
You can see many colourful fishes on your own if you swim in the area just below the Long beach jetty.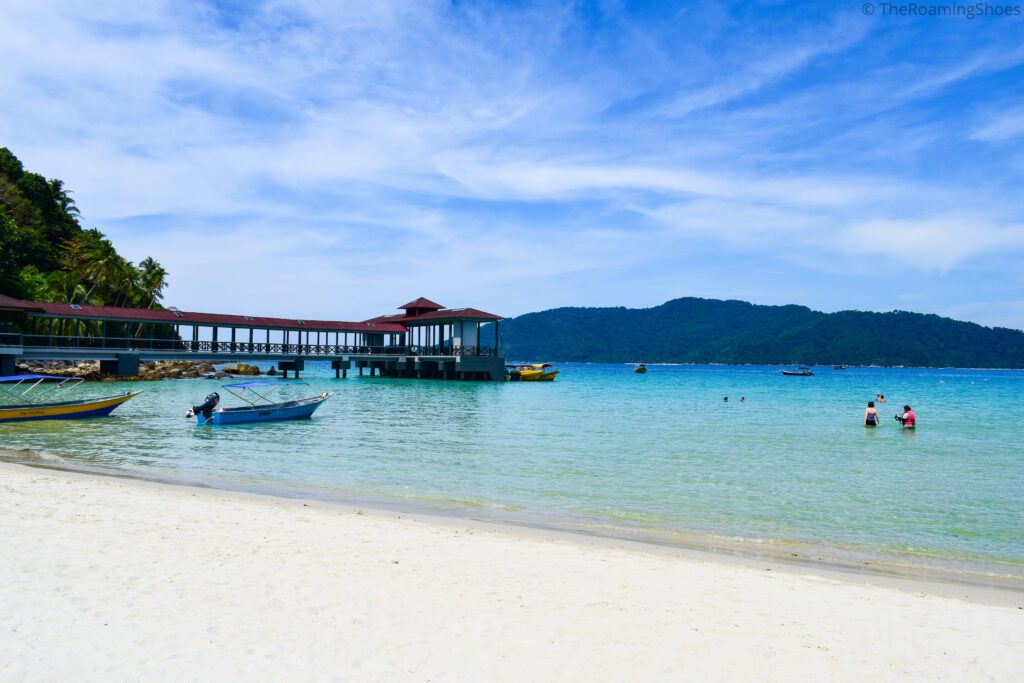 Hiking to the windmill point
Honestly, this hiking trail is the reason we chose Perhentian Kecil over its counterpart Besar. Every picture we saw of the view from the windmill point just looked way to attractive to ignore. And since we have seen it now, we would definitely recommend it for the unparalleled views and the experience.
This is a fairly small hike of 20 minutes through the forest path that is relatively steep and uneven.You may even meet some of the big lizards inside the forest as part of this hike. We did it on a sunny afternoon and were quite exhausted by the end of it. But as we reached the view point, all the pain wore away by just looking at the breathtaking view.
There is a set of staircases that leads even further near to the water. But that is in dilapidated condition and risky to enter. So all we would suggest is to enjoy the view from the top, take a few pictures and come back to chill at your resort.
Take sufficient water and a towel to wipe the sweat for this trek.
How to reach
From Long beach, take the path next to Chill out Cafe and follow the Windmill sign to reach. At the base of the windmill fence, just take right and walk beside it to reach the vantage point.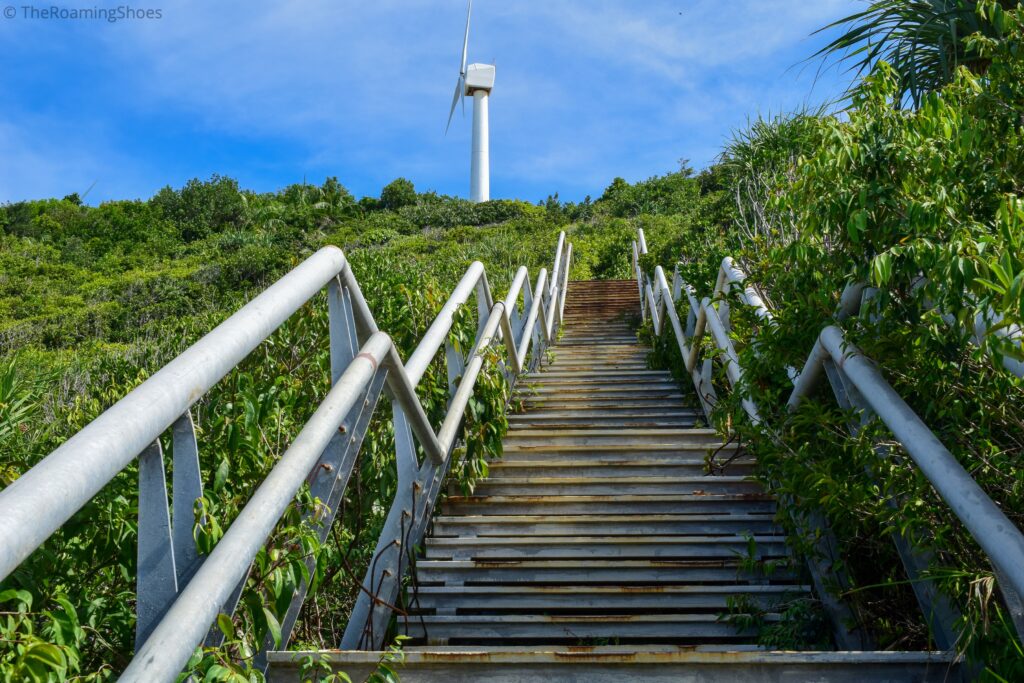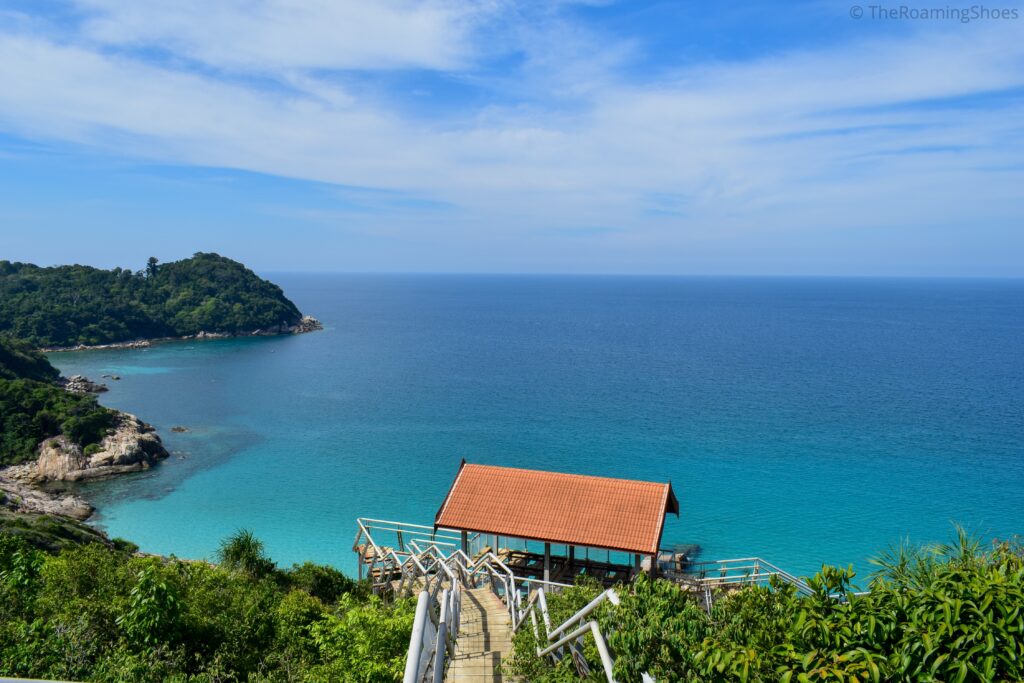 Enjoy the sunrise and sunsets
If there is something you should absolutely not miss in Perhentian Kecil, then it will be the magical sunrise and sunsets. While Coral Bay is famous for its gorgeous sunset scenes, Long beach is the place for watching the sunrise. We decided to watch both sunrise and sunset from Long Beach and they could not be any prettier. Watching the changing colour of sky reflecting in water while the waves created a soothing sound is probably one of the best memories we have from the island.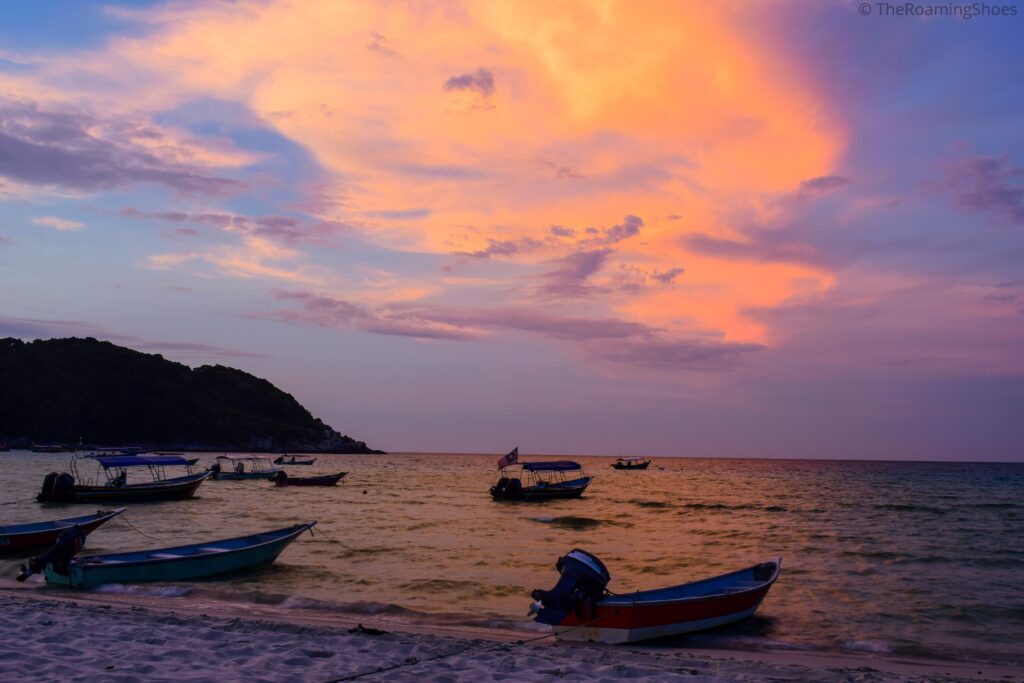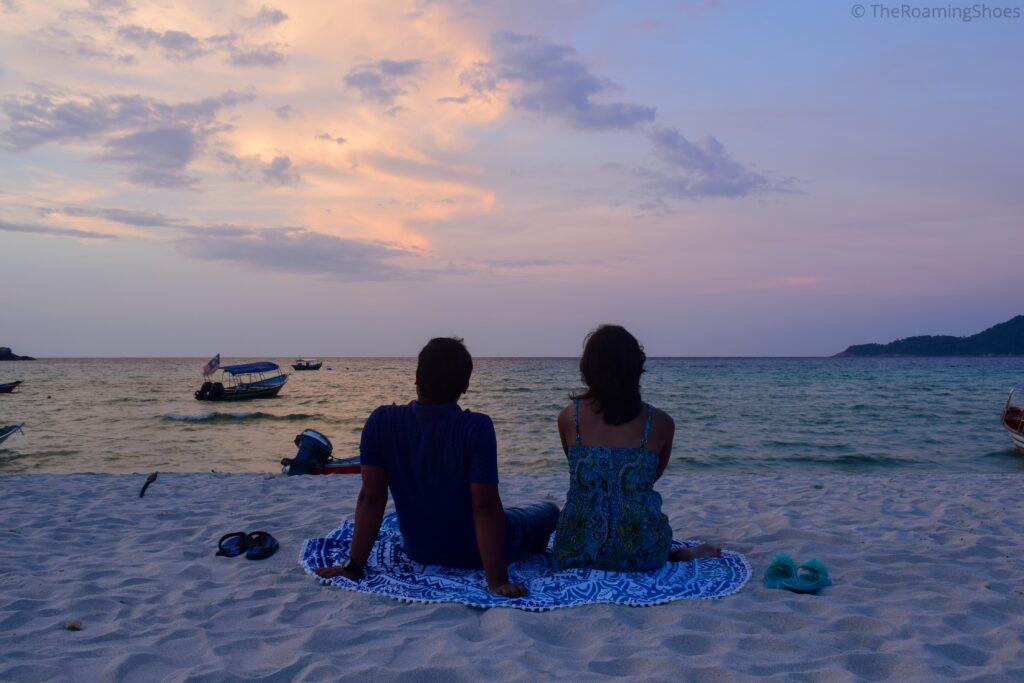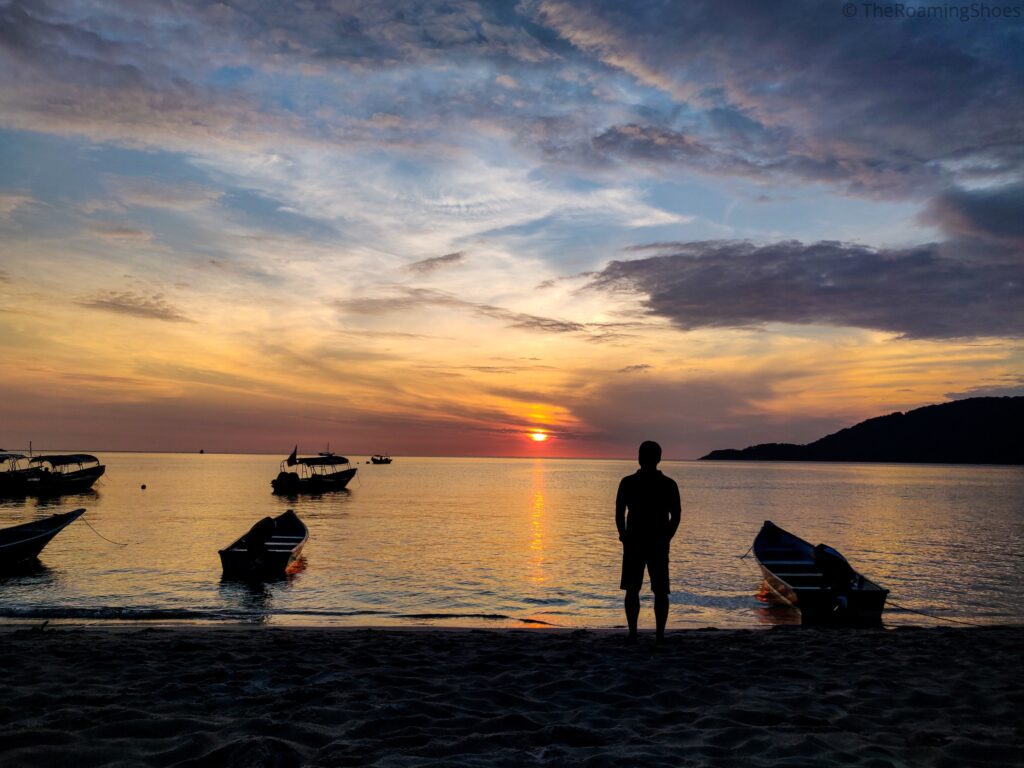 Indulge in some delicious sea food
There is no better way to end the day than a hearty meal by the sea with some delectable sea food. As the sun goes down, many restaurants on the beach open live barbecue counters with fresh catches of the day. Choose your pick and they will prepare it fresh for you. We tried the barbecued fish in World Cafe (Part of Bubu Villa on Long beach) and totally loved it.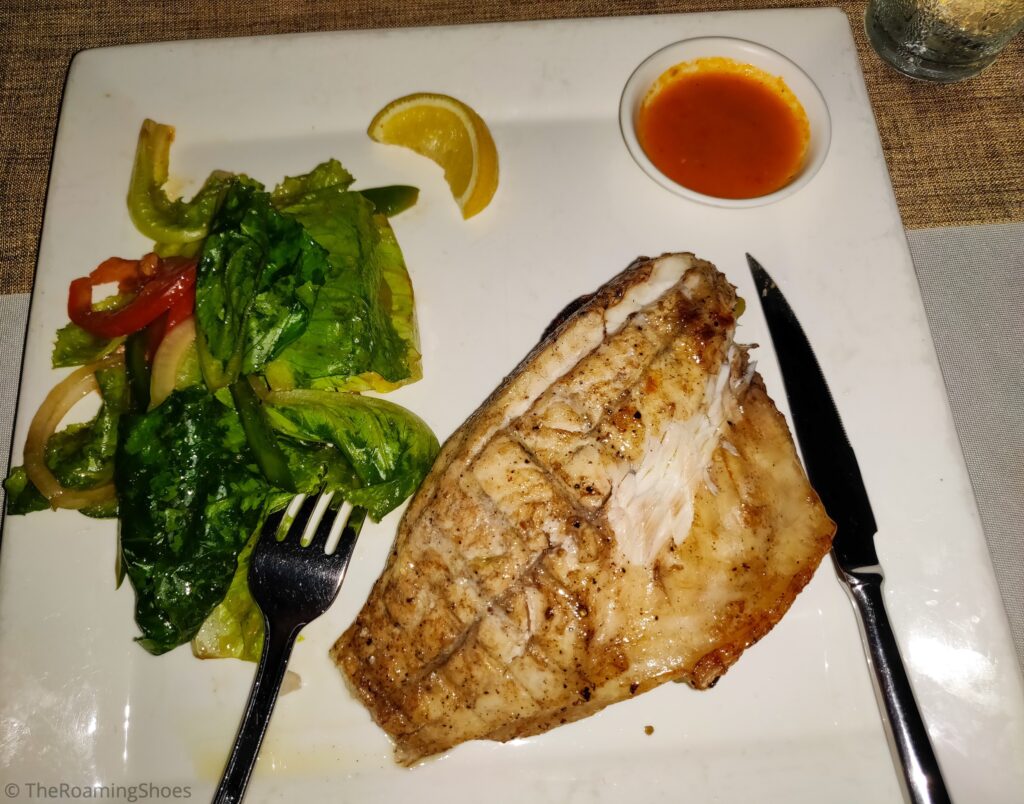 Reaching Perhentian Kecil
Take a flight from Kuala Lumpur to Kota Bahru airport which takes around an hour. Air Asia and Malaysian Airlines have regular flights plying in this route. Alternatively, you can take a bus from Kuala Lumpur which is the budget friendly option, but takes around 7-8 hours.
Then take a cab from the airport to Kuala Besut jetty that is around 1 hour ride. There are speedboats/ferries that ply from the Kuala Besut jetty to different Perhentian Islands. You can buy the ticket from any of the ferry operators at the terminal. Boat ride usually takes half an hour to 45 minutes depending on the number of passengers on the boat and their destinations.
Speedboat Charges: 70 RM per person for return journey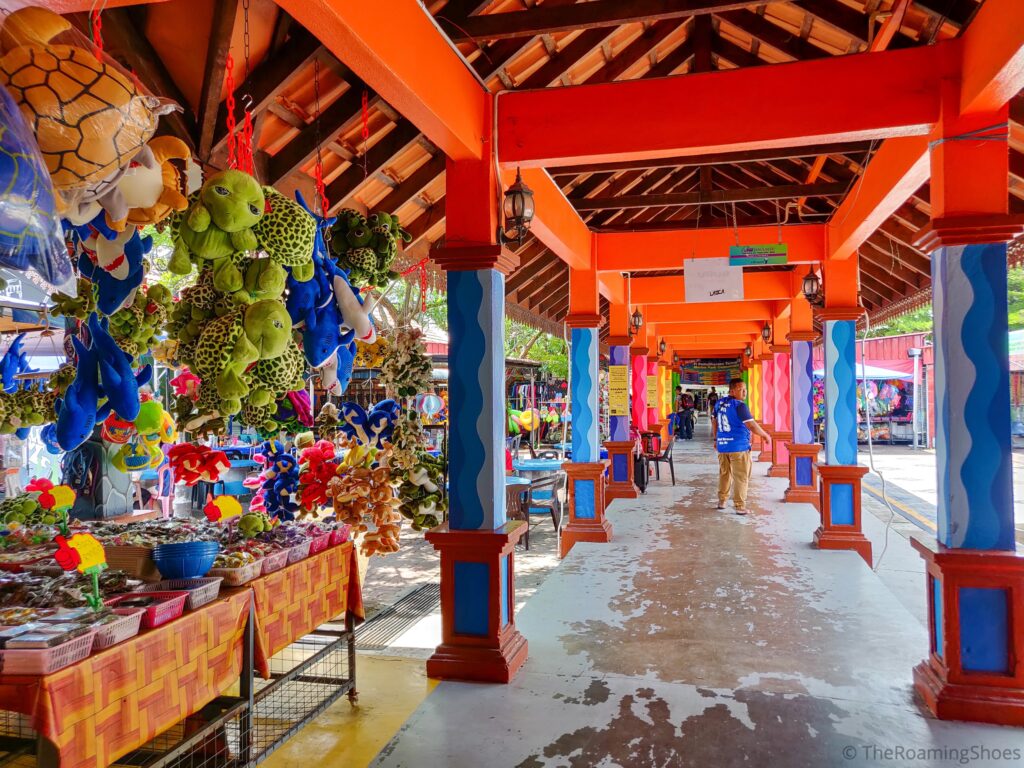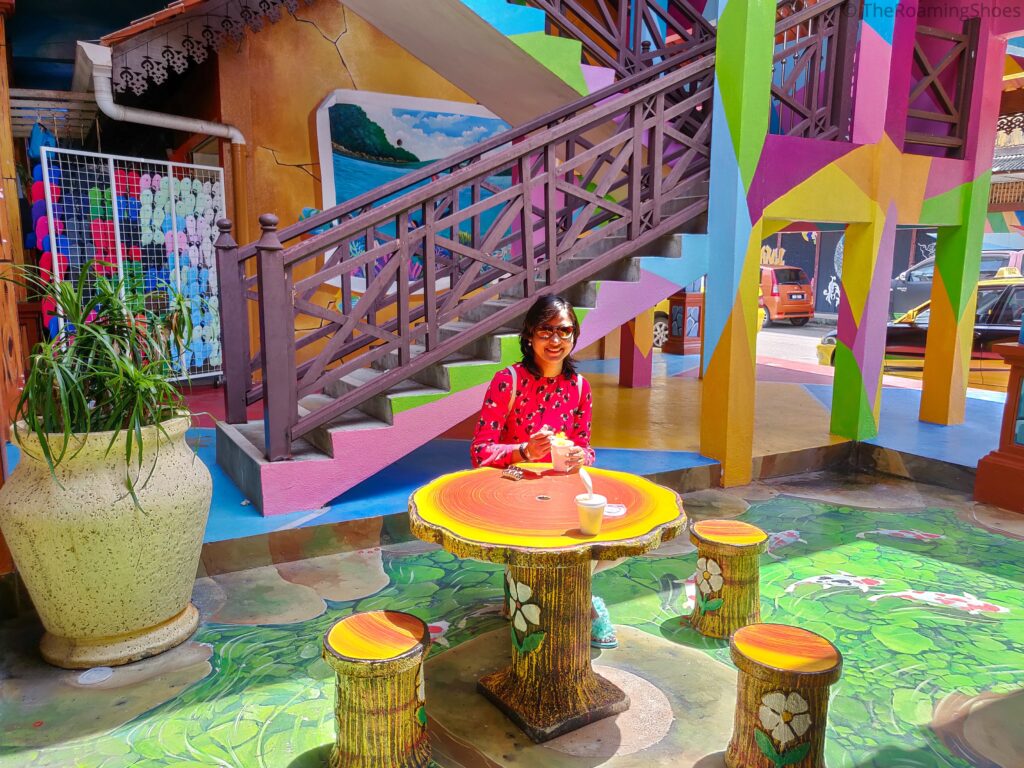 Best Time to Visit
April to September [June-August is peak time] – Sea stays calm and days are sunny. Good time to head out for snorkelling or scuba diving. We suggest avoiding holidays for your visit as the islands get quite crowded.
October mid to March is to be avoided for rainy season.
Where to Stay
When it comes to accommodation, Long Beach on Perhentian Kecil has many options to choose from. There are diving centres and camps that provide budget accommodations. Also a number of of hotels and resorts providing accommodation for different budget ranges. We recommend the following.
Bubu Villa: Luxury resort with great villas that provide the much needed isolation and delicious food. We stayed here and would definitely love to go back.
Read our review of the resort here.
Bubu Resort: A mid range resort right next to the jetty and with good reviews.
Apart from Long beach, there are few accommodation options on Coral Bay too. Also, if you need more isolation, you may check the Keranji Beach Resort on Mira Beach. The beach is 20 minutes by speedboat from Long beach and is a very small place with just one resort.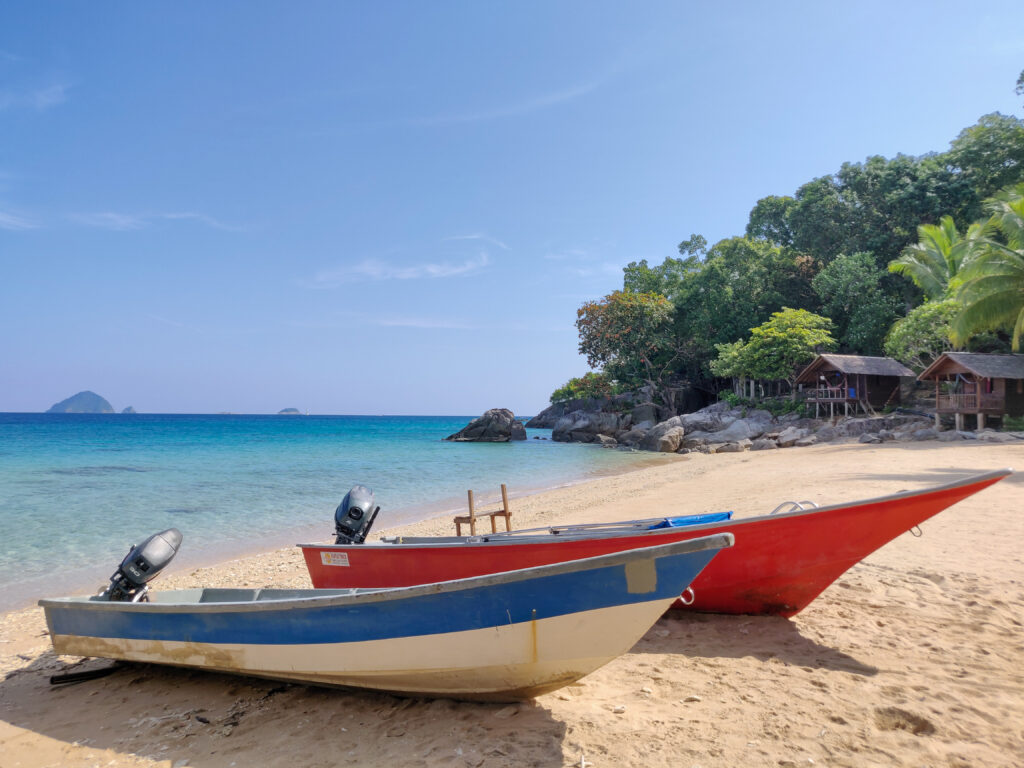 Other important pointers
There are no ATMs in the island. Even though you can pay at hotels and restaurants by card, cash would be needed to pay for activities like snorkelling or even for availing water taxis.
Marina park fee of (30 RM per adult – foreigner) needs to be paid separately for entering Perhentian Islands. Can be paid by cash at the jetty.
Thats everything we have on the Perhentian Islands. If you liked this blog or have any queries, let us know in the comments.
You can refer our other blogs on Malaysia here:
All prices mentioned in this blog are valid as of June 2019.