Planning a week long trip to Nepal
https://culturviajes.org/2023/09/14/3iwa5r6eip by Ava and Sush · Published · Updated
https://artesaniadelapalma.com/qv9vjbsiq Usually when it comes to trip planning, I am the one who comes up with the options on what city or country to visit. But this time it was an exception with Sush being very enthusiastic about Nepal when we were considering our options for a trip during last December. One week in Nepal and I came back home super energised thanking Sush for suggesting this beautiful country. It's a country that felt so dear and many ways so similar to India. Whether the chaos of Kathmandu or the people talking to us in fluent Hindi or the Namaste that greeted us at every place, Nepal was an experience that would forever be alive in our hearts and minds. So if you are thinking of Nepal, just go ahead and plan a trip and we assure you this little mountain country will steal your heart with its pristine beauty.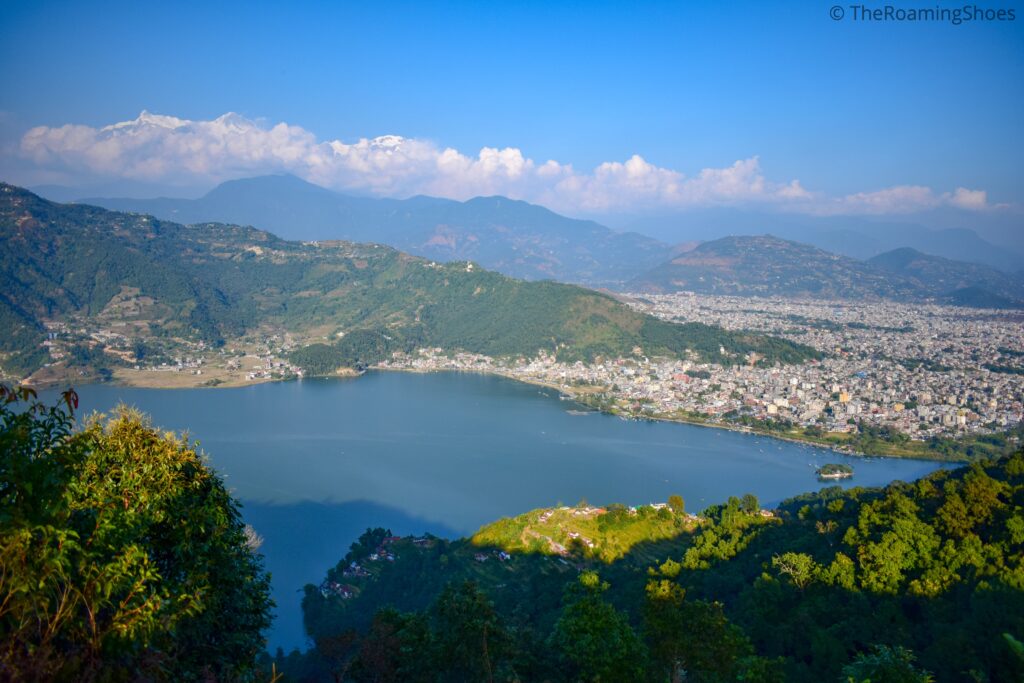 https://www.balantia.com/es/ibwo7us6ht Now let's get in to the details that you may need to plan the trip.
Getting into Nepal
Buy Ambien In Canada There are direct flights from major cities like Delhi and Bangalore to Tribhuvan International Airport in Kathmandu. From many other cities, there are regular flights with 1 or 2 stops in between.
Getting around in Nepal
Zolpidem Buy Online Europe Taxi is the most convenient option to get around in the city. Taxis are affordable and can be easily availed. Do not forget to bargain on the prices quoted.
https://araquealuminios.com/5yuomnbv0 When it comes to moving from one city to another (such as Kathmandu<->Pokhara), you have two options.The first one is the tourist buses which are cheaper for long distance travel, but take more time to get you to your destination. The other option is the local flights that run between the cities. There are many such operators and you can easily get tickets with affordable prices.
Taxis are also another way for intercity travel, but they are very expensive for travelling long distance.
https://www.aytolardero.org/2023/09/14/ojl4zfm5v6 Let us take an example. Bus takes around 7-8 hours to reach Pokhara from Kathmandu and the tickets start from NPR 800 whereas it takes 25 minutes to fly the same distance for a fare of approximately 2000 NPR. Taxis charge around 100$ for this journey and take nearly 5 hours.
Visa
Buy Ambien Online Uk No visa is required for Indian nationals. Just carry your passport.
For other country nationals, please check the visa requirements at http://www.nepalimmigration.gov.np/page/tourist-visa
Currency
The currency of Nepal is Nepali Rupees, in short NPR.
https://abressa.com/gt68lya6p The conversion rate of Indian Rupees (INR) to NPR is fixed at a rate of 1INR = 1.6NPR.
Language
Cheapest Zolpidem The main language spoken in Nepal is the Nepali language. Apart from that Hindi is very widely used and starting from hotel staff to taxi drivers, people would speak fluent Hindi. English is also used to a great extent as the country receives a big number of English speaking tourists.
Best Time to Visit
Best time to visit Nepal depends upon what activities you plan to do.
https://culturviajes.org/2023/09/14/8oqdvewl8v March-April: This is Spring time when Rhododendrons and other flowers bloom. The temperature is pleasant during the day and a little chilly at night. This is a good time if you plan for high altitude treks.
Zolpidem Online Australia October-November: This is autumn in Nepal and a good time for long treks. Skies usually remain clear and temperature stays mild.
https://elmilanoreal.com/p8tsw7rwu Zolpidem 10Mg Buy Online Our time of visit
https://aguasdeburgos.com/rputa5go Even though Spring and Autumn are considered as favourable seasons for visiting Nepal, it is obviously the time you are going to see some crowd at every place. So we planned our visit during December 2nd week just after Autumn and before the start of Winter. And we would definitely recommend this time if you want to avoid the crowd.
https://elartedemedir.com/blog/0l71z8se8e Avoid rainy season as the trek routes are not safe and the views stay blocked.
Places of interest
https://culturviajes.org/2023/09/14/d8715qd If you have a week in Nepal, then we recommend making Kathamandu and Pokhara as your base for a few days each. Where Kathmandu has a lot of local sites to see, Pokhara is the kind of place to slow down and enjoy the beautiful vistas all around. Pokhara is also used as the base for many of the treks.

You can also cover Chitwan National Park by adding 2 more additional days to the itinerary.
Kathmandu
Kathmandu is the place that truly surprised us. The pollution and traffic problems did not exactly portray a great image as we arrived in the city. But as we started exploring the city, we understood how rich this old city was in terms of culture and heritage. Surrounded by mountains and home to a number of world heritage sites, Kathmandu valley is a place where you need to spend at least 2-3 days to experience the rich architecture and local culture.
Things to do in Kathmandu
Read our complete Kathmandu guide http://194.195.115.20/2019/02/kathmandu-folllowing-the-indigenous-heritage-and-food-trail/
Start the day with a visit to the Pashupatinath Temple
An UNESCO world heritage site and the oldest Hindu temple in Kathmandu valley, Pashupatinath temple is considered an important religious site for all the Hindus. The temple stands besides the Bagmati river with a very unique pagoda style architecture and houses Lord Shiva as the main deity.
Entry inside the temple is only allowed to Hindus.
Take a trip back in time with a visit to the age-old durbar squares
There are 3 durbar squares in and around Kathmandu namely Kathmandu Durbar Square, Patan Durbar Square and Bhaktapur Durbar Square. All the 3 durbar squares are UNESCO world heritage sites and boast of marvellous architecture and fine craftsmanship. With stunning temples, impressive statues and pagoda like buildings having exquisite carvings in stone and wood, each of the durbar squares will take you back in time to the primitive era of the kings and queens.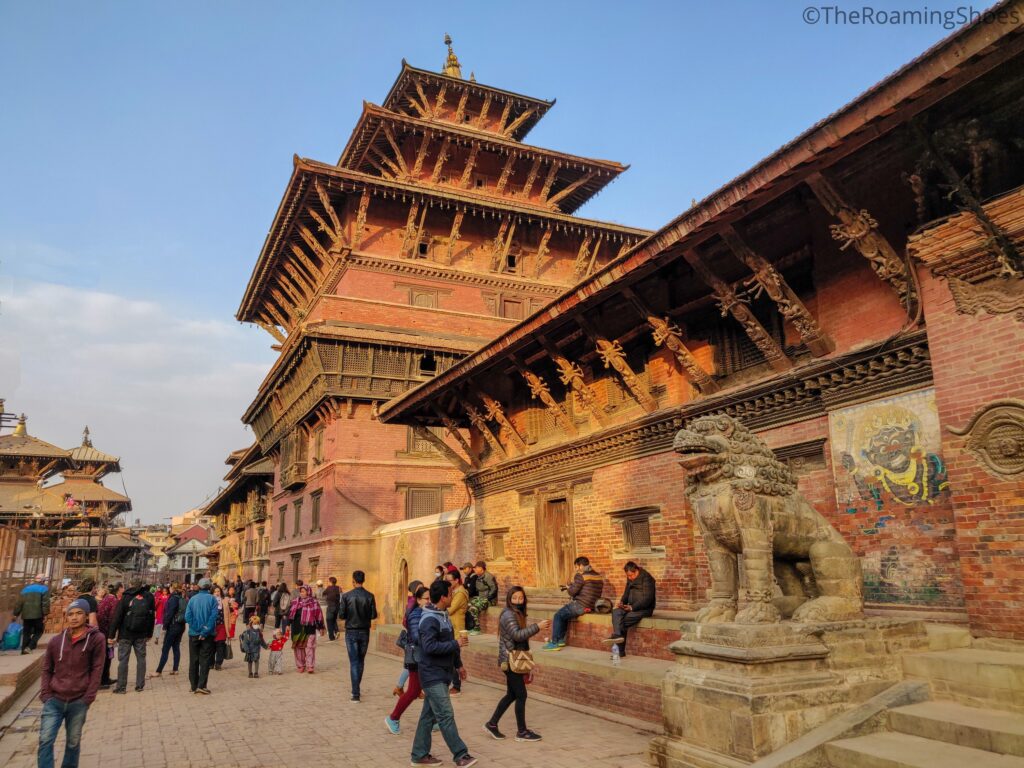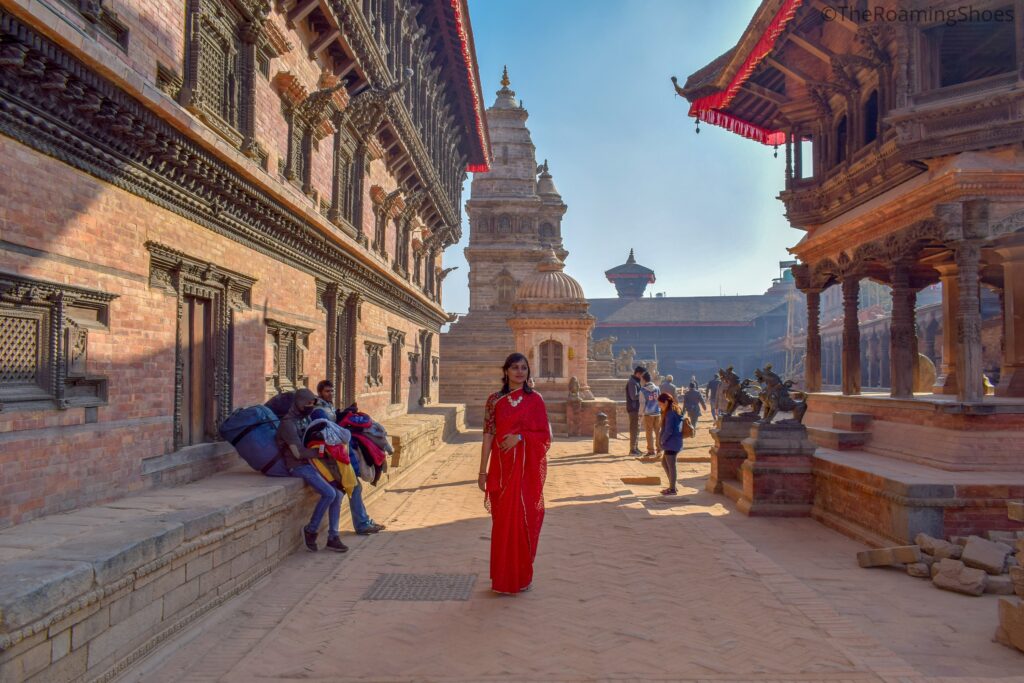 https://artesaniadelapalma.com/7skvma7ry Feel the calmness inside at the elegant stupas
Kathmandu has two prominent stupas namely Boudhanath and Swayambhunath that are frequented by locals and tourists alike. While Boudhanath stands as one of the largest stupas of Nepal, Swayambhunath stupa sitting on top of a hill provides the most beautiful sunset views over Kathmandu valley. Both the stupas are UNESCO world heritage sites and at least need an hour each to visit.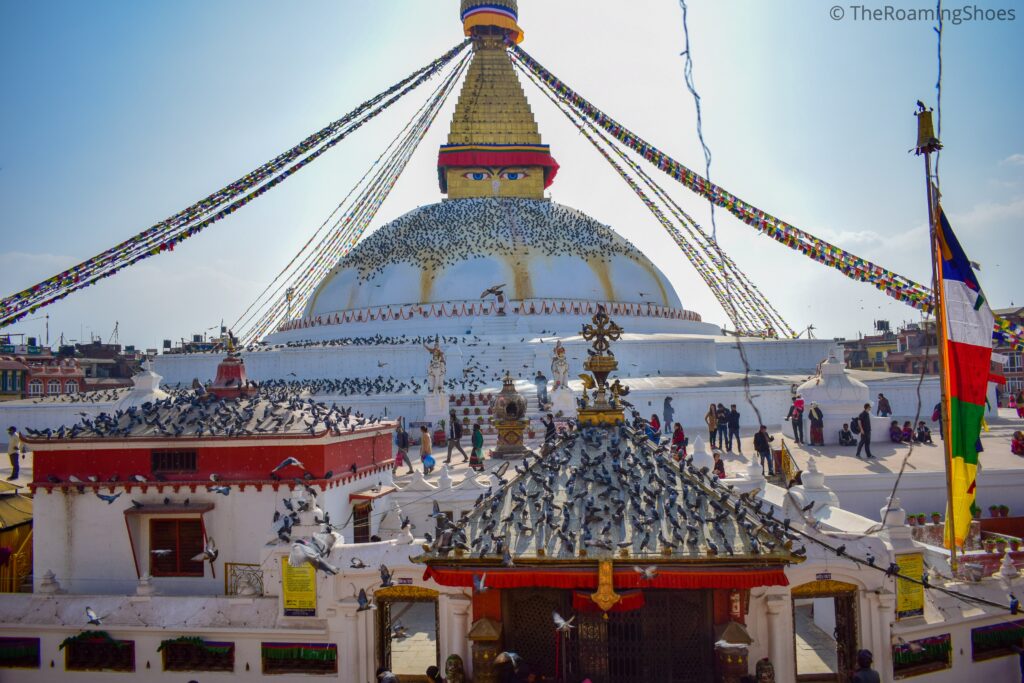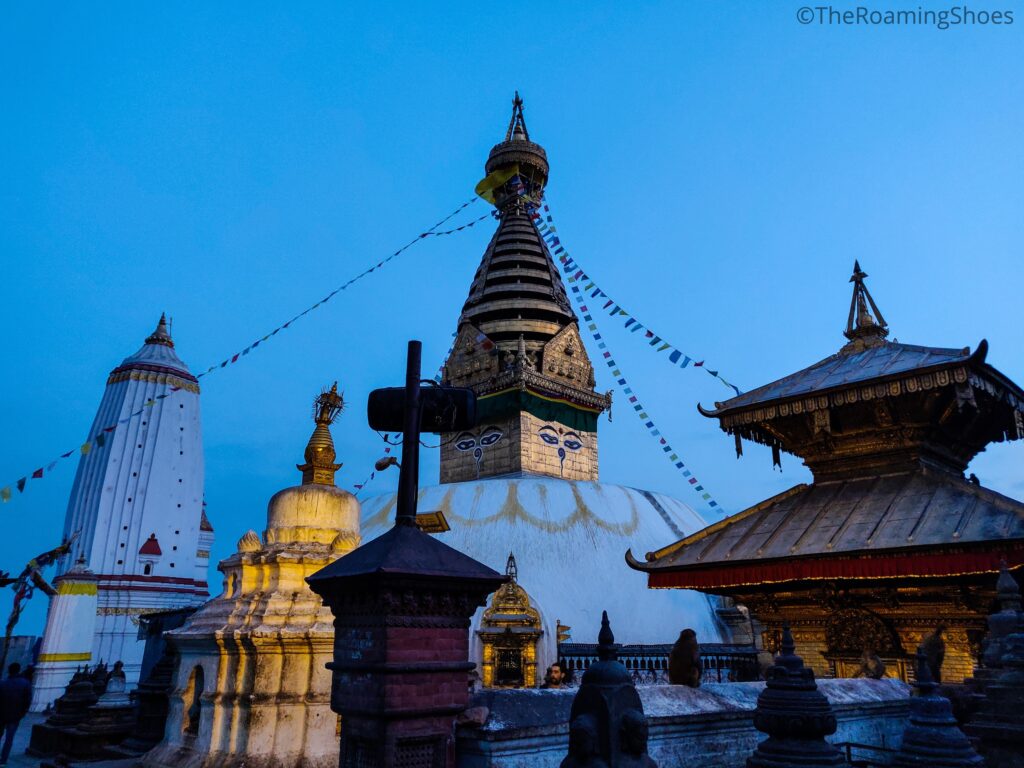 https://aguasdeburgos.com/a6bpd94jen Spend the evening eating delicious food and shopping colourful items
What better than spending the evening walking through pretty little lanes edged with shops selling items in all possible colours? If this is what interests you too, then Thamel market area is the place for you. Starting from woollens to trekking gears and dreamcatchers to colourful decorative items, you will find everything in this market at a reasonable price. And when you get tired, just walk in to any of the lovely cafes to try some delicious food.
Cafe Mocha at Himalayan Java Coffee
Momos at Newa Momo Restaurant
Wood fired pizza at Roadhouse Cafe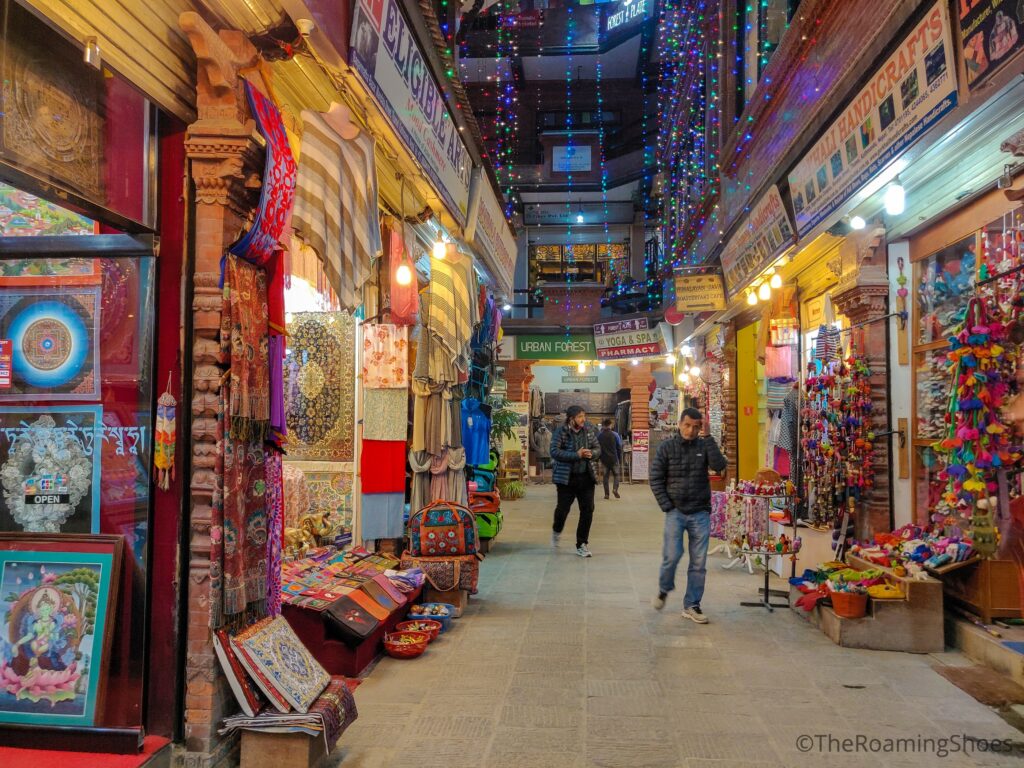 Zolpidem Online Purchase Other places of Interest in and around Kathmandu
If you have more time in Kathmandu, you may consider the following places too.
Kopan Monastery
Namo Buddha
Chandragiri Hill
Sunrise trip to Nagarkot
Accommodation in Kathamndu
Kathmandu has plenty of stay options starting from basic budget stays to luxury ones. But irrespective of the budget, we recommend staying in Thamel area so that you stay close to all facilities like ATMs, market and restaurants.
We chose the following 2 hotels during our visit.
Nobrulinka Boutique Hotel: This is a 3-star hotel in the heart of Thamel. The rooms are spacious and well decorated and the food is delicious. We would definitely recommend this hotel if you are looking for something in the medium budget range.
Hotel Amarylis: This is a budget hotel in Thamel area with decent rooms and basic facilities like hot water and AC. Breakfast and other food were okay. But if you just want a place to crash for the night after spending the day roaming around the city, then this definitely is a good option.
Pokhara
Pokhara in all fronts matches the definition of a cute mountain town with stunning views of snow capped mountains and a beautiful lake to swank about. This city is an ideal place for a relaxing vacation and also has a few adventure activities to keep you occupied. So plan at least 2 days here to see around and may be enjoy some small treks nearby.
Things to do in Pokhara
Buy Ambien Visa Spend an evening by the Fewa Lake
Fewa lake is one of the main reasons how Pokhara came to our notice for the 1st time. A vast lake surrounded by mountains and a lot of colourful boats swarming its shore – the lake looked stunning in all the pictures we had come across. It might be a bit touristy, but nothing can beat the experience of taking a boat ride on this charming lake with incredible views all around. Come evening and the whole place turns dreamy with the sunset colours reflecting in the lake water and everything else becoming a silhouette.
There is a hiking trail behind the Shanti Stupa that takes you to one side of the lake. The trail is through the Raniban Forest and is a fairly easy one. We followed this trail and quite enjoyed the experience.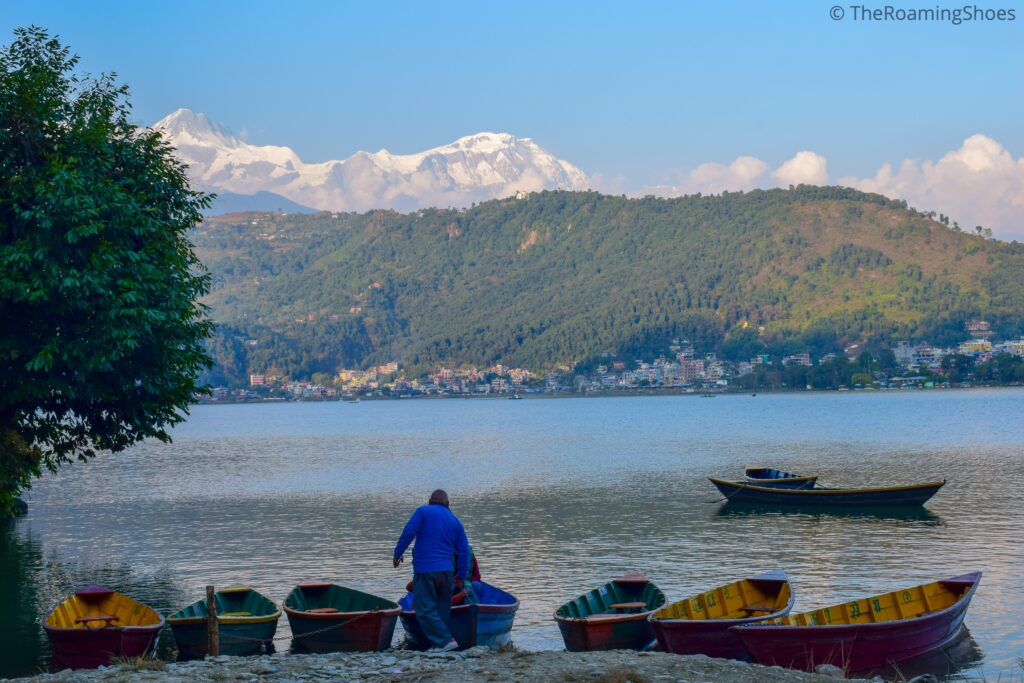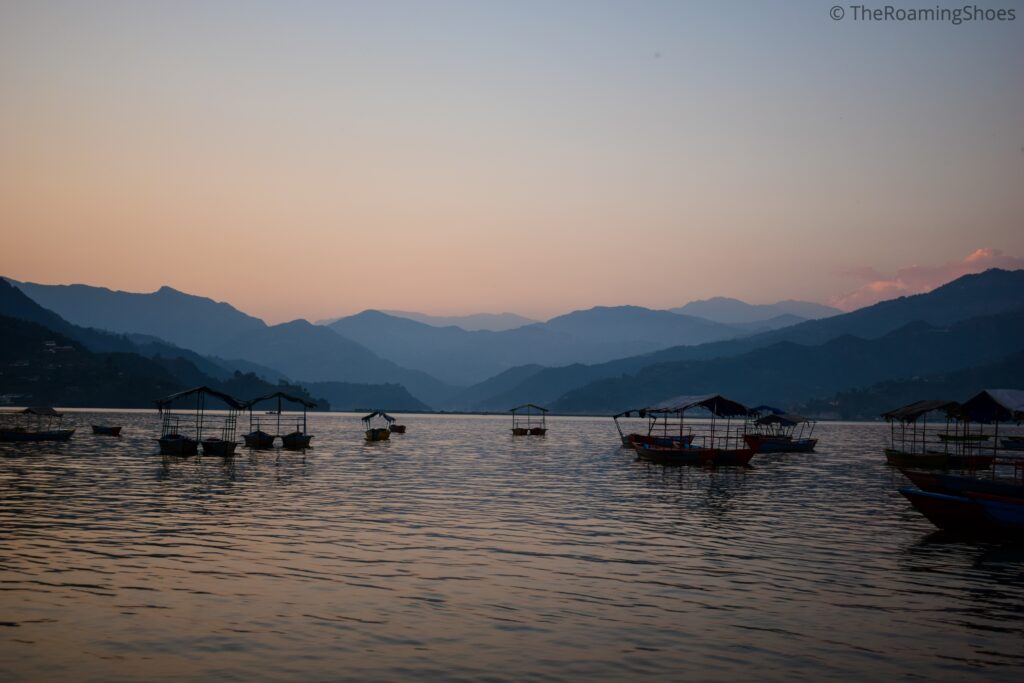 Buy Non-Generic Ambien Check out the Shanti Stupa
Sitting atop a hill overlooking the Fewa Lake and Pokhara Valley, this beautiful white pagoda is frequented by a lot of tourists. On a clear day, you can also have a good view of the mountain ranges from this Pagoda. Though sunset is the time when most people visit the pagoda, we recommend visiting it early in the morning to avoid the crowd and feel the serenity of the place.
Ordering Zolpidem Online Entry opens at: https://acuasec.com/cgjez0a2g 6am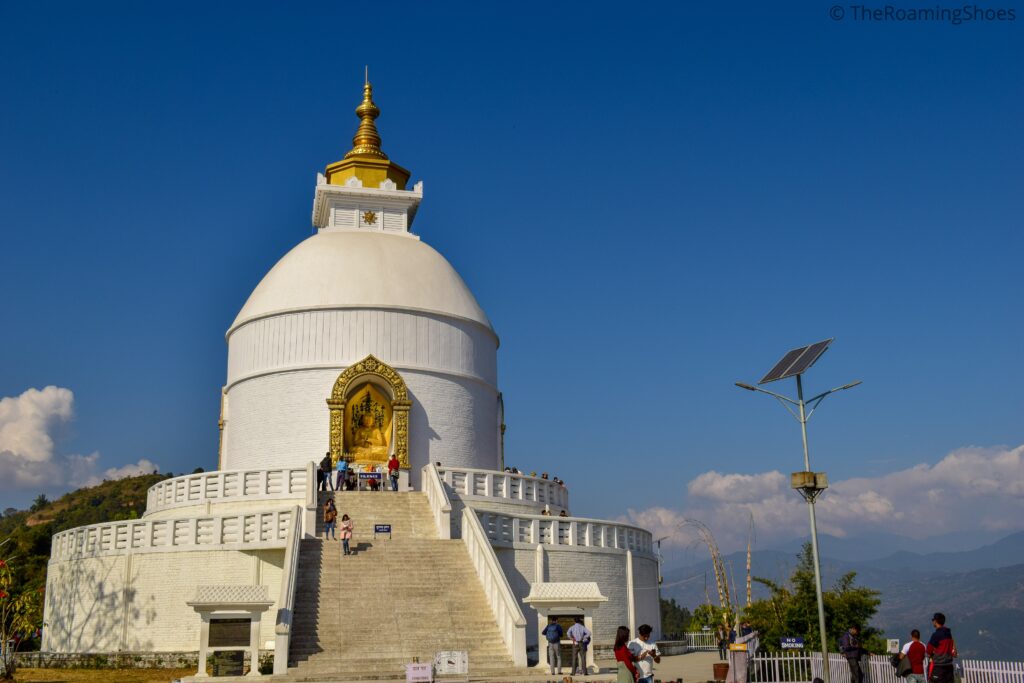 https://www.aytolardero.org/2023/09/14/573o5e1pg Fly with the birds with paragliding
Now this is something I was most excited about and ultimately missed it for a misjudgement. But I had the chance of seeing people enjoying paragliding from a very close distance and I can imagine how amazing it must have been to fly far above the ground close to the majestic mountains. So if you are in Pokhara, do not miss this opportunity and book a paragliding tour with any of the certified agencies near Fewa Lake. The paragliding happens from a point near Sarangkot and the agencies take care of your to and fro journey in the amount they charge.
Charges: 7000 – 10000 NPR (Includes video and photographs)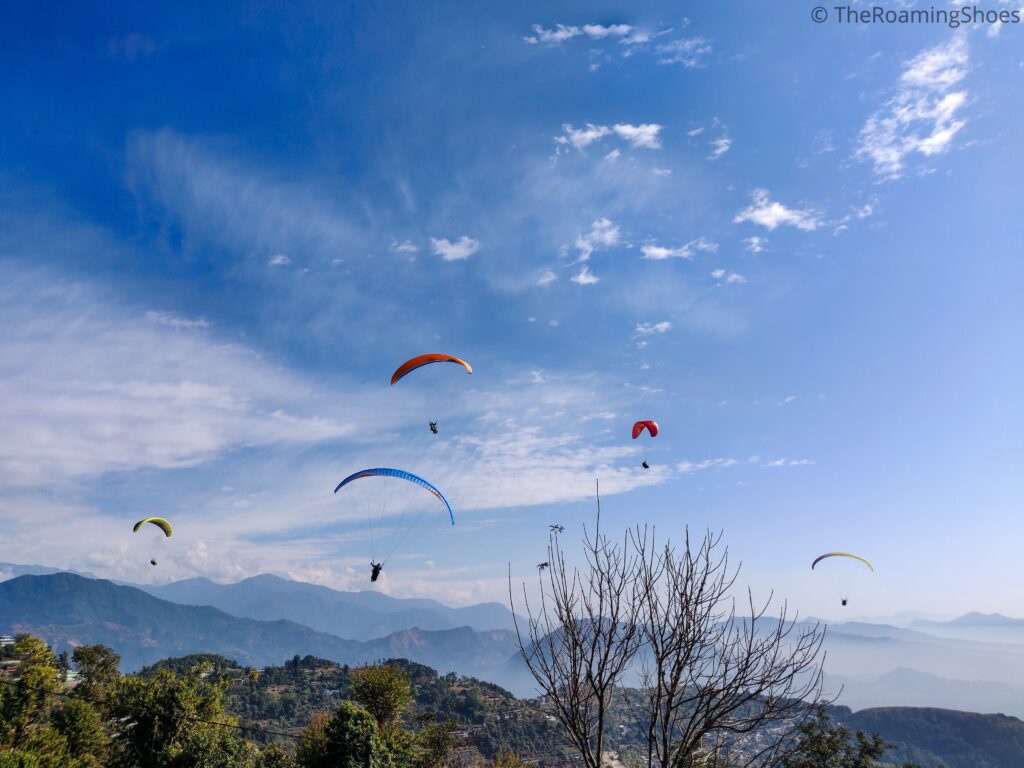 https://www.jaumebalmes.com/czoi7zigc Take a sunrise trip to Sarangkot
At around 45 minutes driving distance from Pokhara main town, Sarangkot is a place famous for its gorgeous sunrise views. We are glad that we decided to visit this place even after everyone told us that it might be disappointing after visiting Ghandruk. And let us tell you, this was not only one of the best sunrises we have ever seen but also the place provides unparalleled views of the mountains and Pokhara valley. Grab a hot cup of tea and enjoy the incredible views of the majestic snow clad mountains at one side and the rising sun at the other painting the sky in various shades of orange and red.
Entry Fee: 50 NPR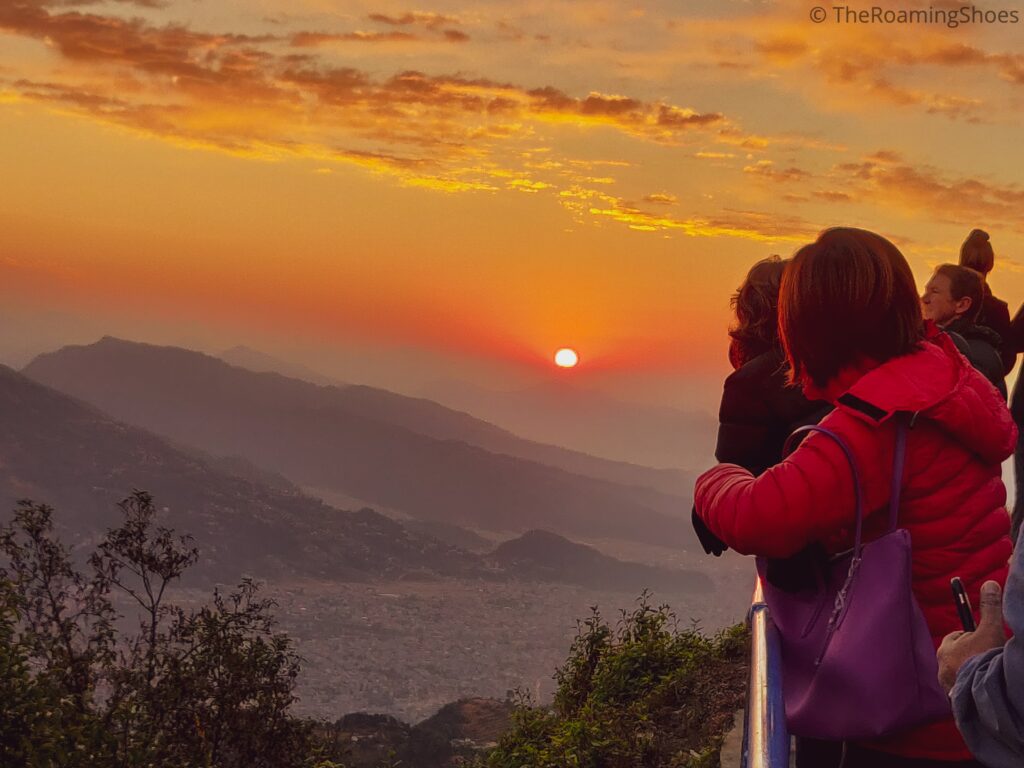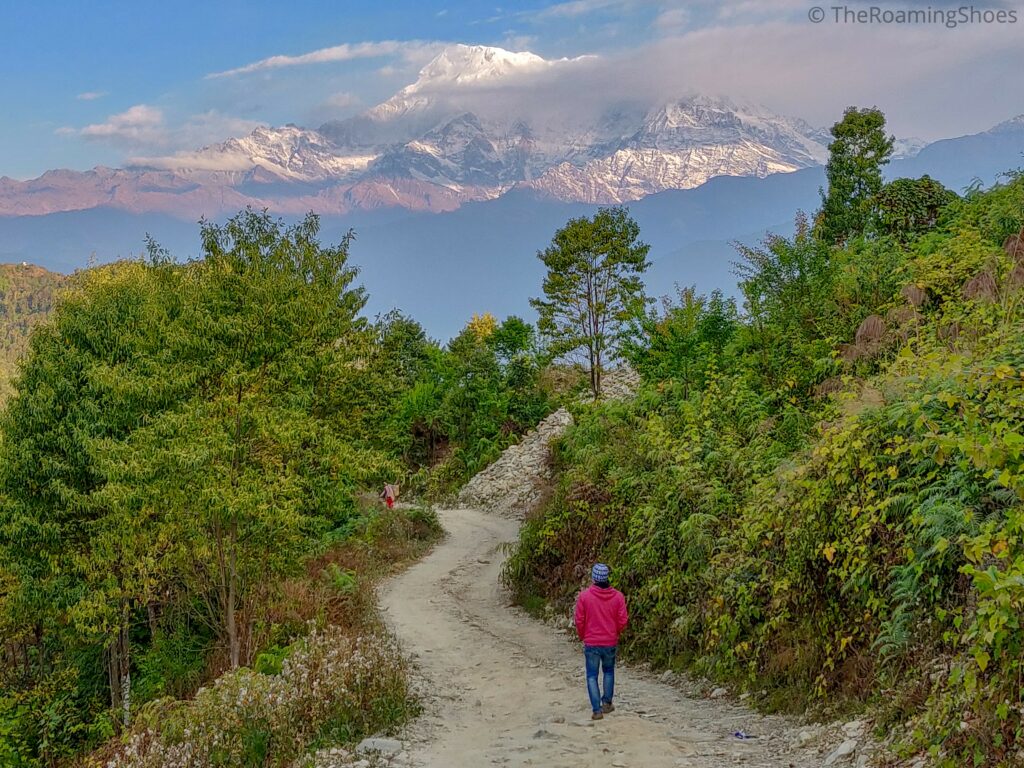 There are buses that ply between Pokhara and Sarangkot at regular intervals. But if you want to see the sunrise, then it is recommended to take a taxi. Taxis usually charge 1500 NPR for a round trip from Pokhara to Sarangkot and the whole trip takes around 2.5-3 hours.
Sarangkot can also be reached by trek and the trail starts from lakeside in Pokhara. The whole trek route is very steep and takes around 3 hours to complete.
Other places of interest in Pokhara
If you have more time in hand, you may check out the following places in Pokhara.

Gupteswar Cave
Davis Falls
Begnas Lake
Accommodation in Pokhara
There is a good deal of stay options in Pokhara around the market and lakeside area. If you like to stay close to the hustle bustle of the city, then choose a hotel as per your budget in this part.
We chose to stay away from the city at Raniban Retreat as we intended to relax a bit than doing a lot of sight seeing.
Risks Of Buying Ambien Online Raniban Retreat: The best part of the resort is the location which is on top of a hill with gorgeous views of the snow capped mountains and the lake and Pokhara valley below. Some of the rooms even have great sunrise views and the place is perfect just to relax and spend time reading a book or having chit chats over a cup of tea. But if you intend to do a lot of sight seeing, then better to stay close to the town area rather than here. Also remember that the place has 500 odd stone steps to climb up to reach the resort. Taxis charge around 1200 NPR to drop at the resort (near the stone steps) from the main market area.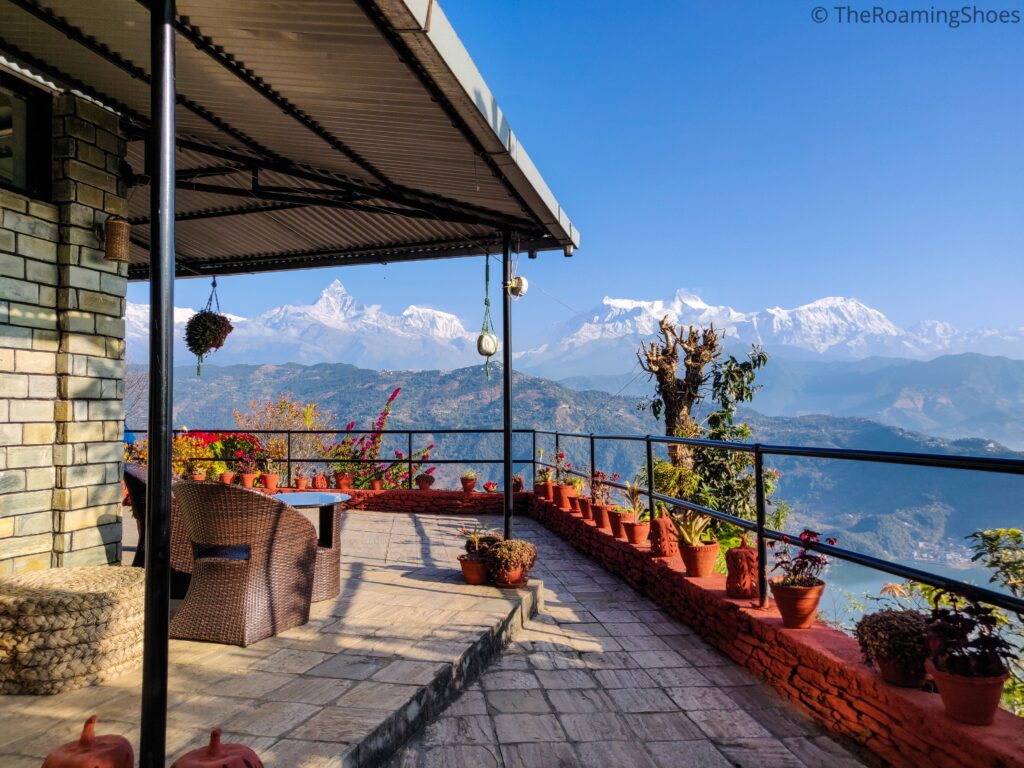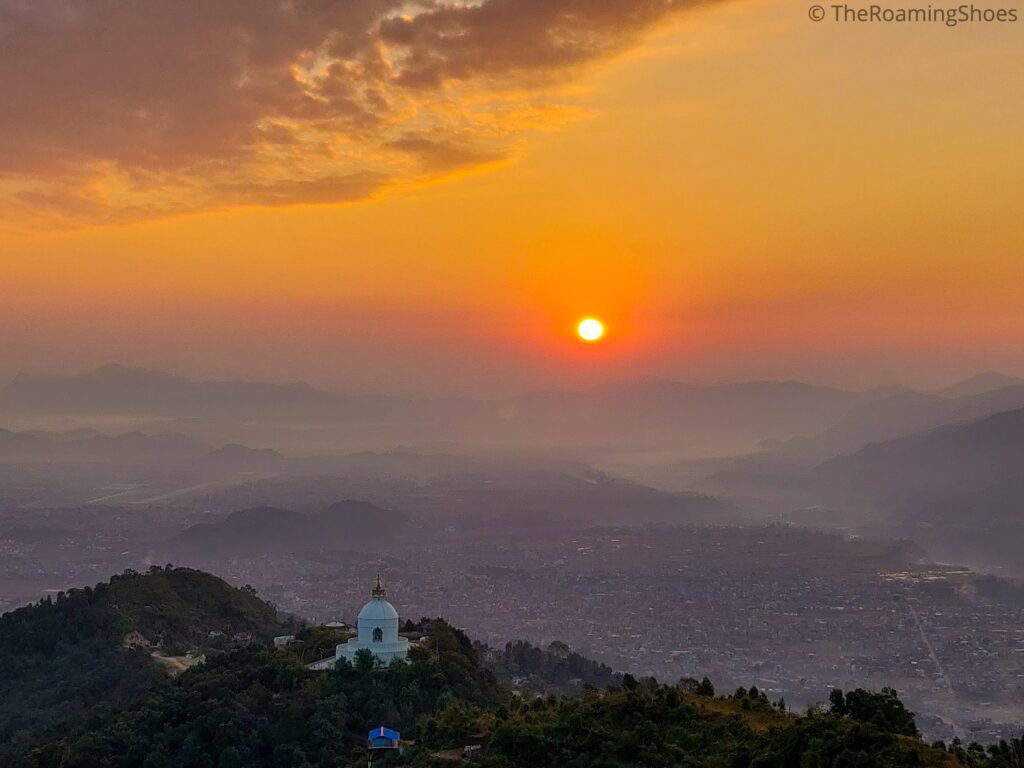 Ghandruk
While planning for Nepal, we really wanted to add a small trek to our itinerary. Afterall Nepal is a country famous for its remarkable trekking trails. But the challenge came up as we had only a week in hand and almost all the treks required at least 5 days to complete. This is when Ghandruk came to our attention and seemed totally doable in the available time. So if you are interested in visiting Ghandruk, then reserve 2 days in your itinerary for this.
A remote village in the Annapurna circuit area, Ghandruk provides close views of Himchuli, Fishtail and Annapurna South range. The village is immensely beautiful and is an ideal place to spend a day or two.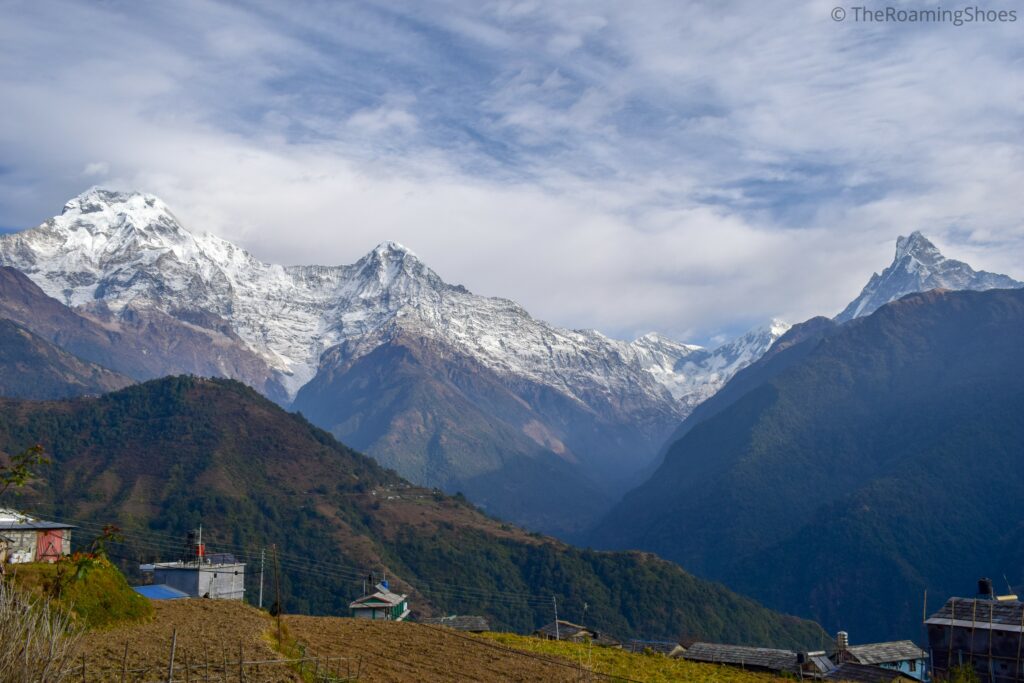 Reaching Ghandruk
Take a bus from Pokhara from the Baglung bus stop that takes around 4-5 hours to reach Ghandruk bus stop. There are also shared jeeps available from Pokhara for Ghandruk. From the bus stop, it takes around half an hour to trek on a steep set of stone stairs to reach the village.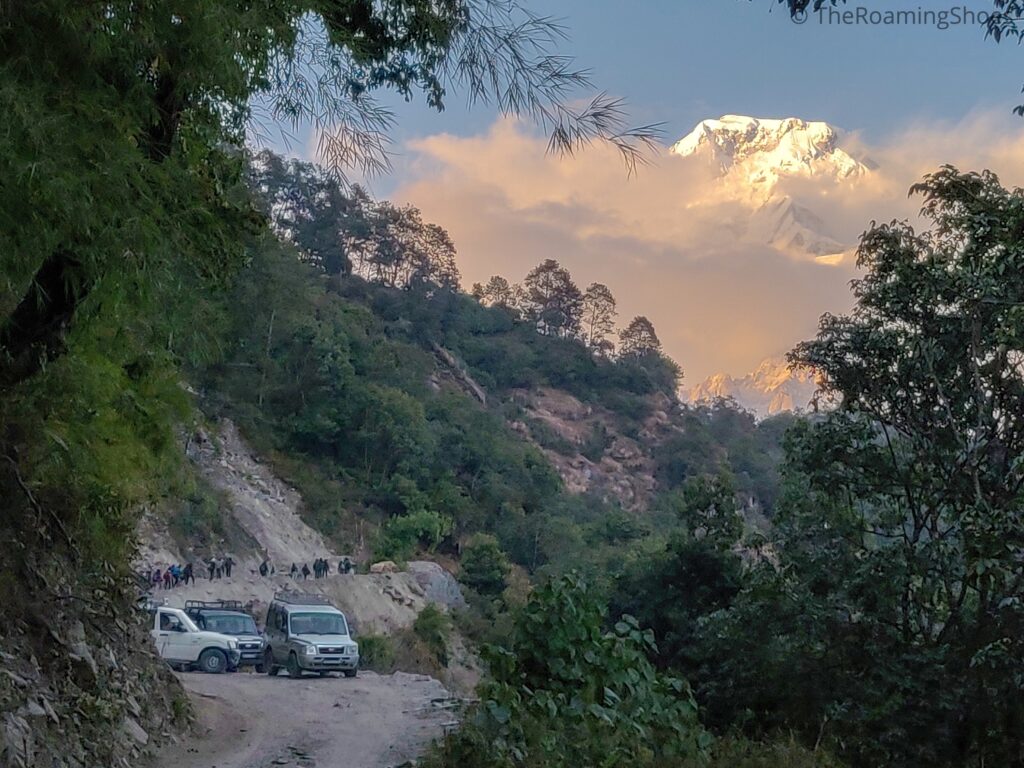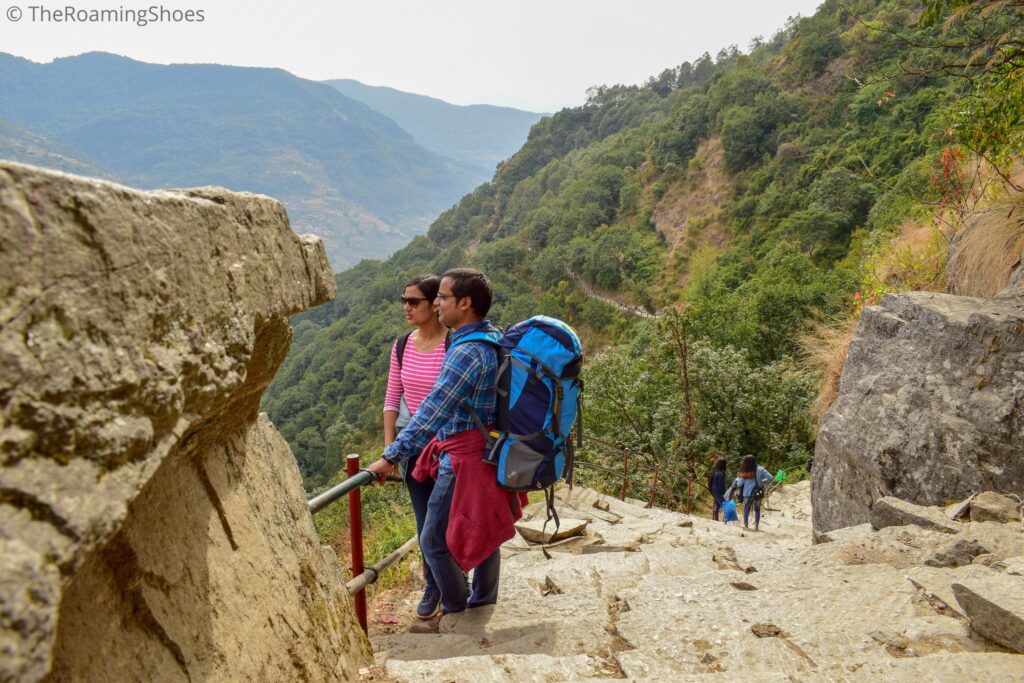 Accommodation in Ghandruk
Ghandruk has a lot options when it comes to stay. If we go by the board at the entrance of the village listing the stay options, then there are around 50 of them. So even though you reach there without a booking, you can easily find something to stay in.
We stayed at Gurung Cottage and absolutely loved it. The place might be basic, but the views it provides are enticing enough to make up for everything else. To top it all, the food is organic and absolutely delectable. We definitely recommend this place.
Since Ghandruk comes under the restricted area of Annapurna Circuit, you need an entry permit and TIMS card to visit Ghandruk. Both of them can be obtained from Nepal Tourism Board office from Pokhara/Kathmandu.
Refer our detailed blog post on Ghandruk to know more: http://194.195.115.20/2018/12/trek-to-ghandruk-things-you-need-to-know/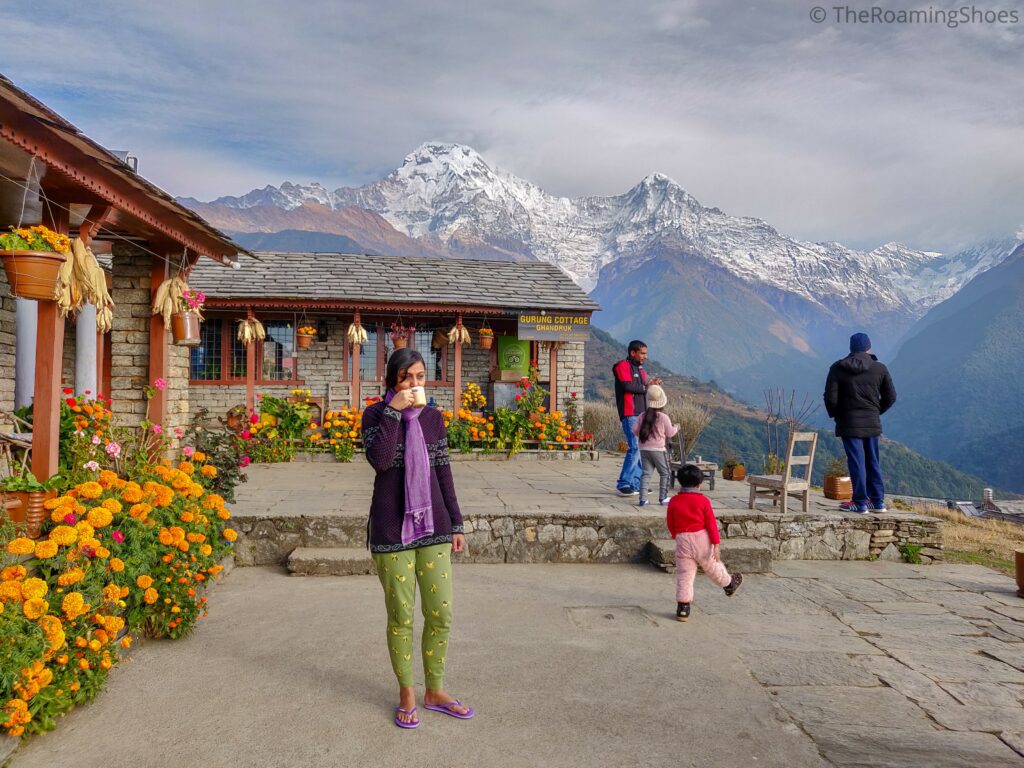 Our Itinerary
We had designed our itinerary in a way that it would be a mix of heritage tour, a small trek and a lot of time with the mountains. If this way of traveling suits you, then this is our itinerary for your reference.
Other Points to consider
Keeping the recent ban of higher denomination Indian currencies in Nepal (anything above INR 100 is no more accepted), get the required amount in 100 Rupee notes from India itself. Cash will be required to pay for taxis, entry fees and small shoppings. Most hotels and restaurants accept cards with an additional charge of 3-4% depending on which bank's swipe machine is used.
All the restaurants in Nepal charge a 10% service charge on top of your bill. So tip is not customary.
ATMs – There are many ATMs available in Kathmandu and Pokhara city. If you have a global debit card, you can always withdraw money with some additional charges levied by the bank.
Thats all from our side fellas. If you liked this blog or have any other queries regarding Nepal, feel free to tell us in the comments.
Facebook Comments