Staycation at Nandi Hills – An unique offbeat experience near Bangalore
https://www.aytoyuncler.com/2023/09/14/o4909hfok74 Nandi Hills – The name itself is enough to conjure up images of misty surroundings and breathtaking sunrises; A name familiar to almost every Bangalorean. But more than anything, Nandi Hills is the sylvan sanctuary of calm that urban souls like us run off to unwind.
Being at a get-at-able distance from the city (approx. 60 Kms), Nandi Hills has always been our go-to destination on weekends. But it was always for a few hours during the morning or evening. And every single time we left, our hearts craved for more. So this time we opted for a staycation at Nandi Hills and it turned out to be one of our best offbeat experiences so far.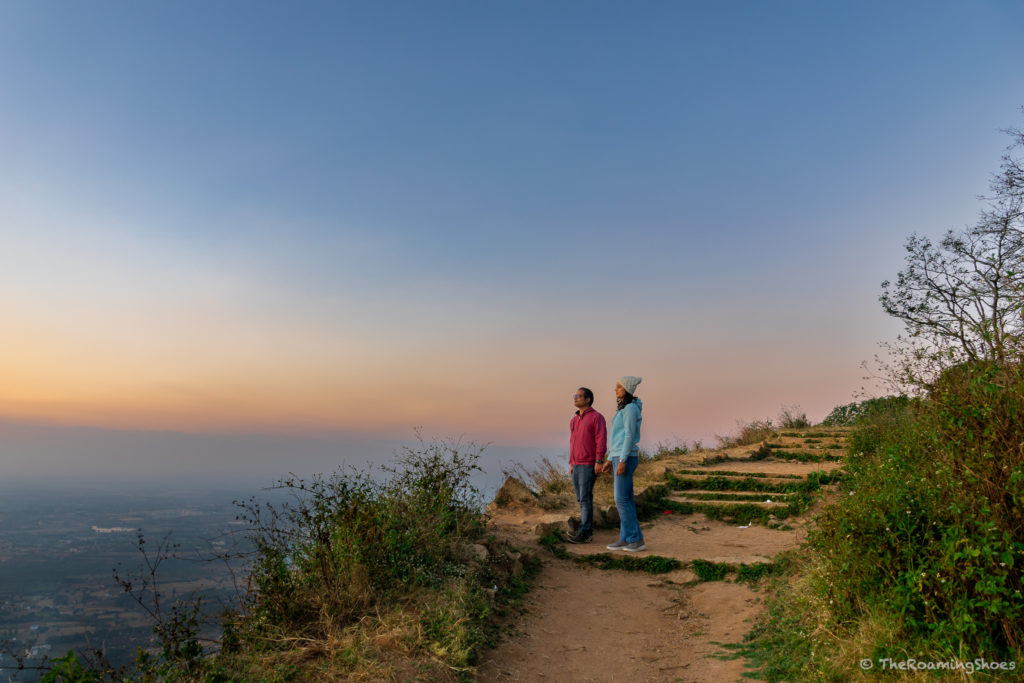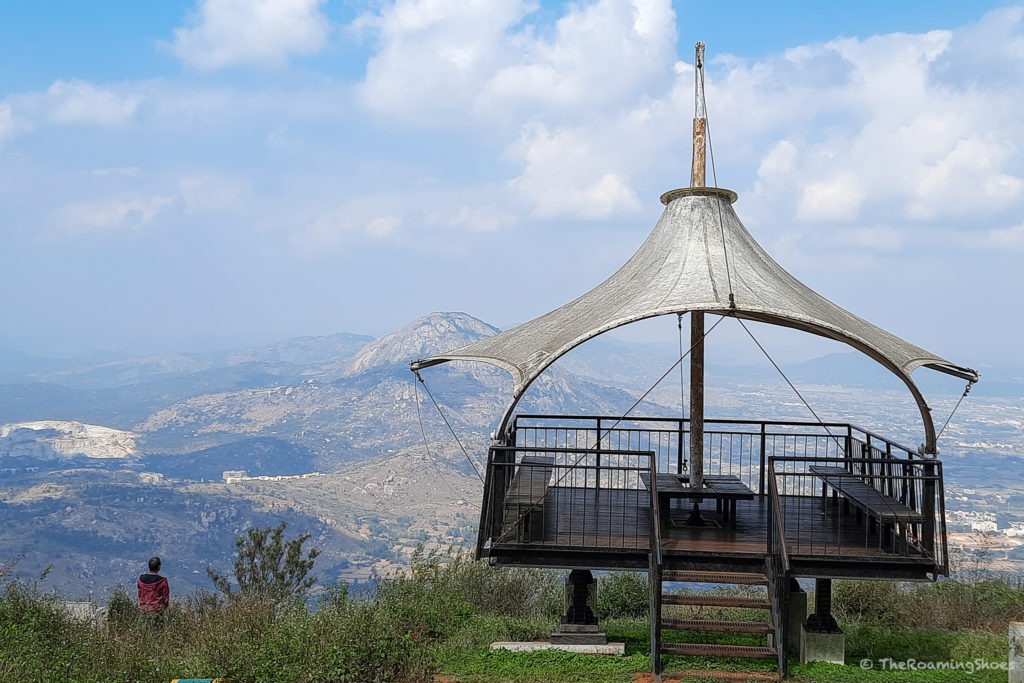 Staycation at Nandi Hills – Who this is meant for
When we planned this staycation, we wondered what we were going to do for 3 days at Nandi Hills. Then on the day of coming back, Sush literally had to drag a reluctant me to the car. And that too with the promise that we would come back soon😄. That's how much I loved being at that place.
So if you are someone like ME or you said YES to any of the following, then this staycation is for you.
People looking for a scenic getaway, not too far from the city or too expensive
Couples looking for an escape to spend quality time and rekindle that romance. Tell me about those misty morning walks hand in hand or watching sunset sitting next to each other
You are too worn out due to work (or other reasons) and looking for a good place to loosen up and rejuvenate
Nature and bird photography enthusiasts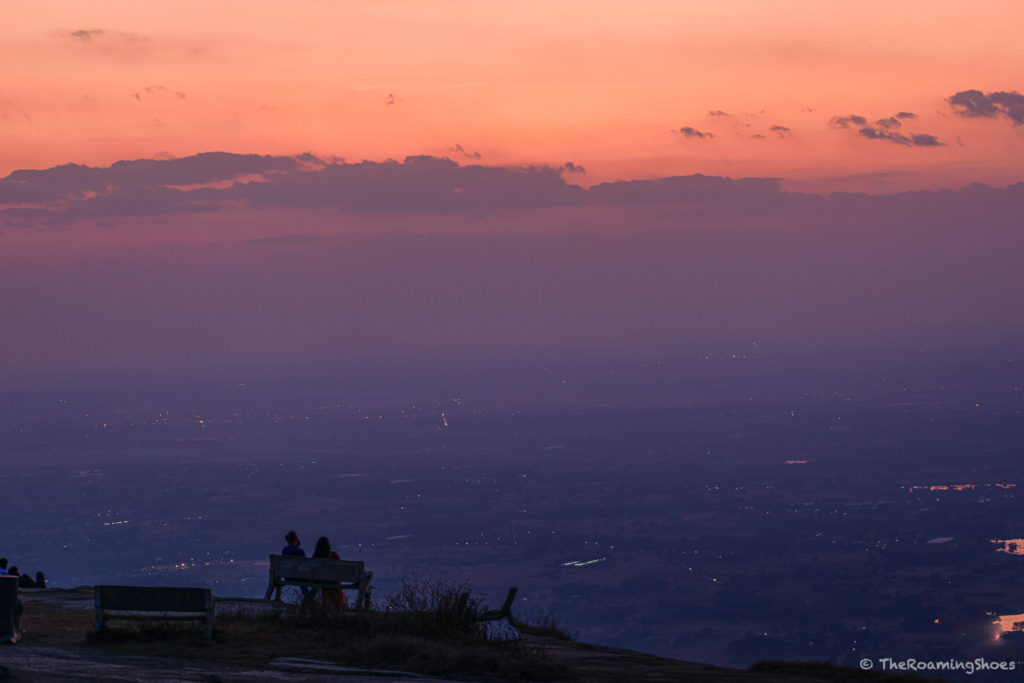 Where to Stay at Nandi Hills
There are a handful of resorts, campsites and home stays at the foothill of Nandi Hills. But the only option on top of the hill is https://www.jaumebalmes.com/wug7vgyof Hotel Mayura Pine Top managed by KSTDC. This is where we chose to stay. The hotel is a decent property set amidst a lush surrounding and with great views all around. It has rooms in various price ranges – cottages, suite rooms and deluxe double rooms.
We stayed in a room in the https://www.a-crear.com/4r43kbje8 Gandhi Nilaya side which is relatively newer. These rooms come with a balcony that offers amazing views of the hills and the city. Especially at night, the twinkling city lights make for a very romantic view. These rooms come at approximately https://acatfcl.cat/x6bqddt448 INR 4000 per night.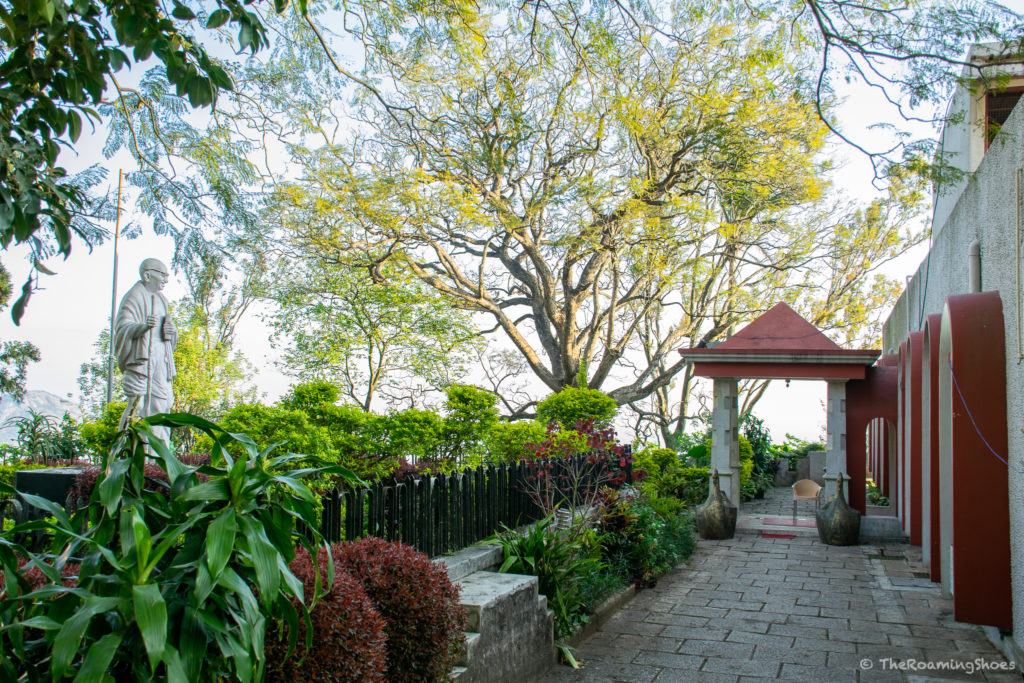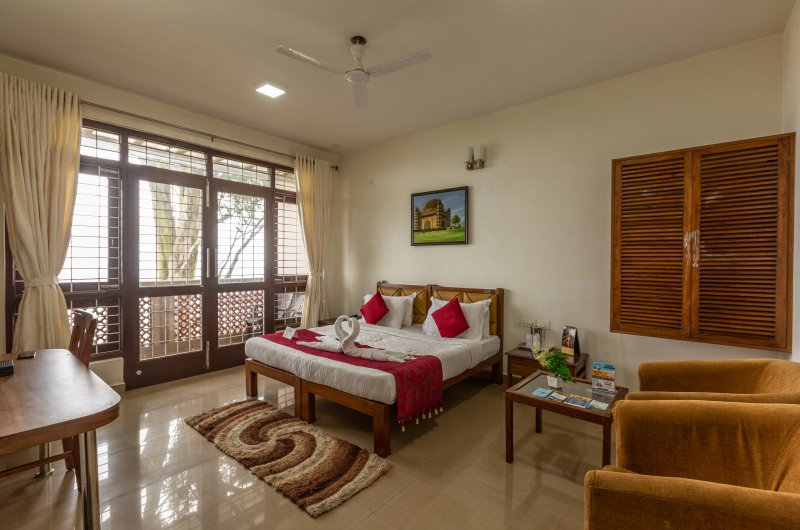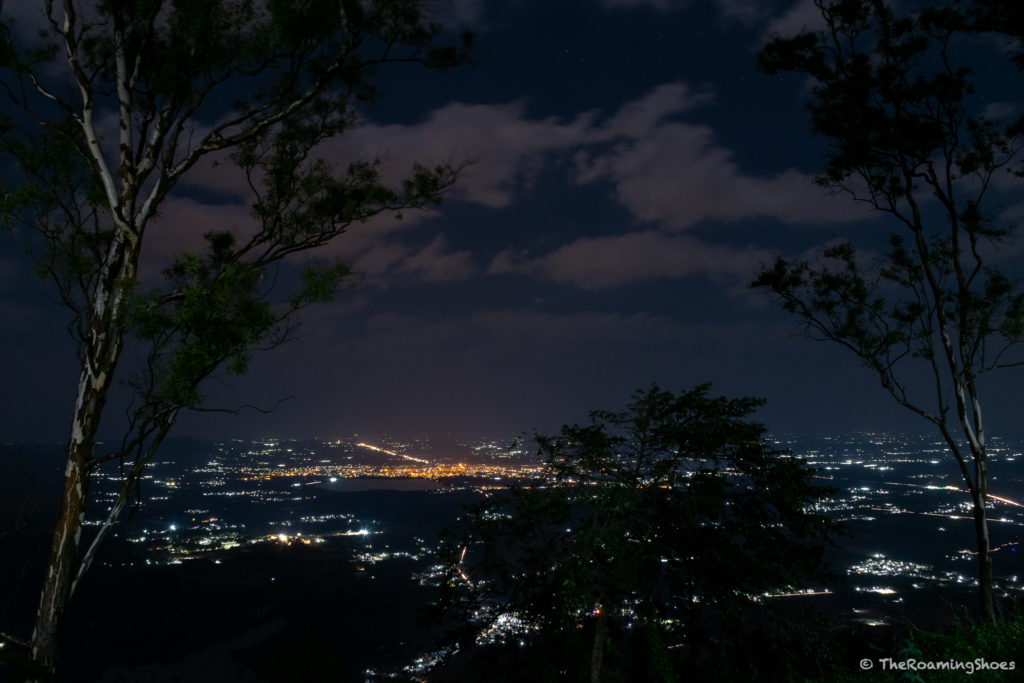 There are rooms in the Nehru Nilaya side which is the older part of the property. These rooms are priced relatively lower than Gandhi Nilaya. But they do not have hill or city view.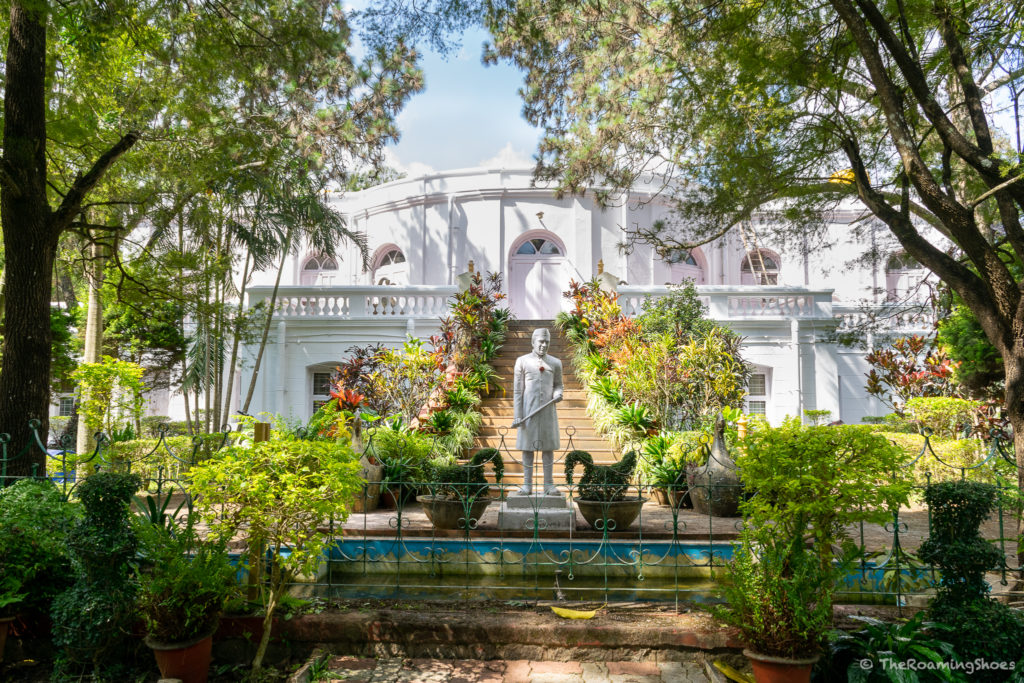 From what we have read in reviews and seen during our stay, we recommend Gandhi Nilaya on any day compared to the other side.

You can book the accommodation either from KSTDC site or Make My Trip. Prices are the same.
What to expect from the Stay at Nandi Hills (KSTDC Accommodation)
The rooms even though spacious and clean come with bare minimum necessities. You will get hot water in bathroom, basic bathroom essentials, and drinking water filled in jugs. But do not expect any luxury. 
The restaurant is about 5 mins walk from the room. So room service is slow as staff have to pack the food from restaurant and serve you in the room. Always recommended to go to the restaurant for lunch/dinner if you like to have hot food. 
The restaurant has a very limited menu, especially for vegetarian dishes and the taste is okay. In non-vegetarian, we liked some of the chicken dishes and even the chapatis were soft and fresh. But if you are a foodie, the food might get boring after a day or two. Also, the restaurant gets closed by 8:30-9PM. So plan your dinner accordingly.
No alcohol is available in the restaurant.
Tea and coffee are available at the KSTDC Food Kiosk and Sunrise Restaurant during morning and evenings hours. Some small snacks like pakoda or french fries can be availed in the evening. The hotel staff also try to accommodate tea/coffee requests at other times. 
If you are traveling with toddlers, we recommend carrying your own electric kettle and plate/spoon/bowl as required. Room does not come equipped with kettle or coffee mugs.
Things to do or experience on your staycation at Nandi Hills
A staycation at Nandi Hills is all about unwinding and spending time in the lap of nature. So here are a few things/experiences to make the best use of your time during this staycation.
Start your morning with a gorgeous sunrise
The famed sunrise of Nandi Hills has forever seduced nature lovers. So start the day a little early to witness the beautiful sunrise. If you are lucky, then you will be able to see the sun rising above a thick layer of cotton candy clouds during the winter months. It feels like a little piece of heaven with the changing colour of the sky separated by the veil of clouds from the valley below. But cloud or no cloud, sunrise is always a freshening sight at Nandi Hills.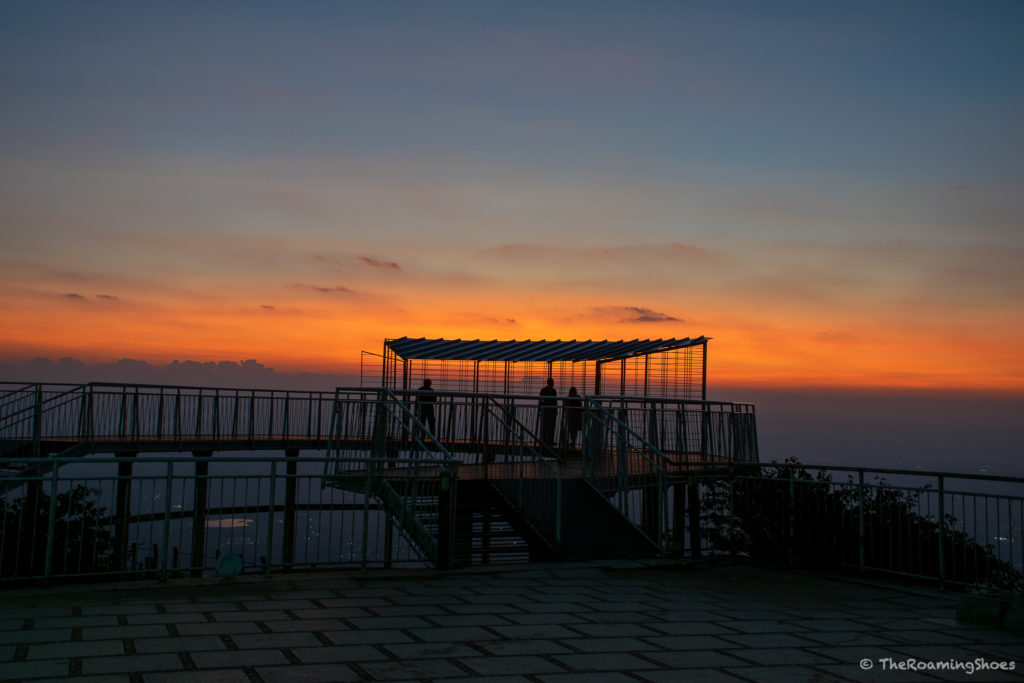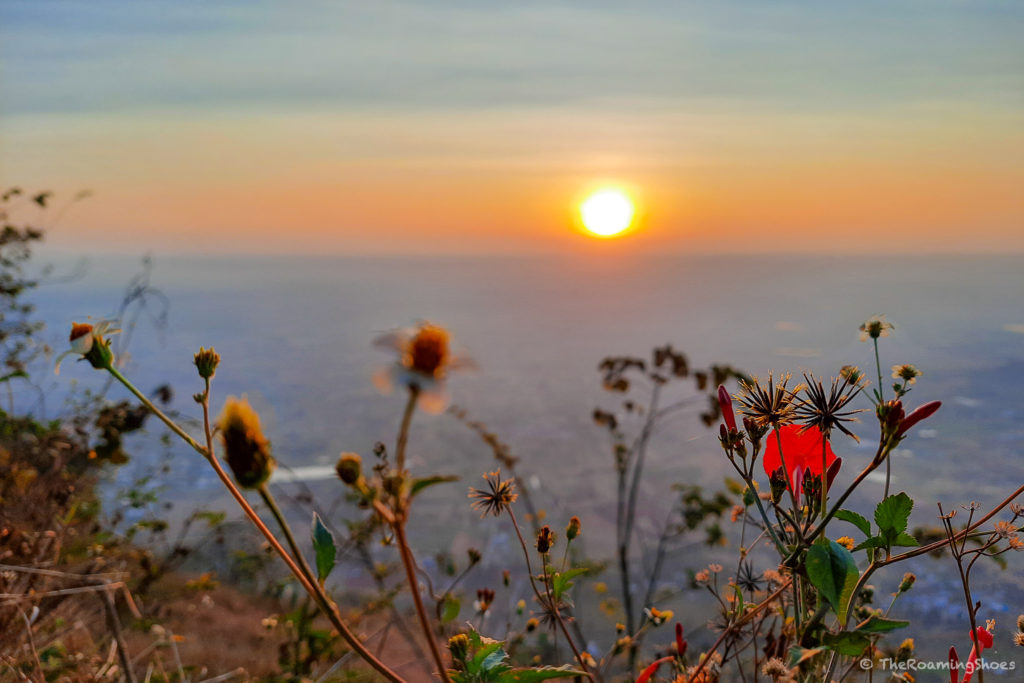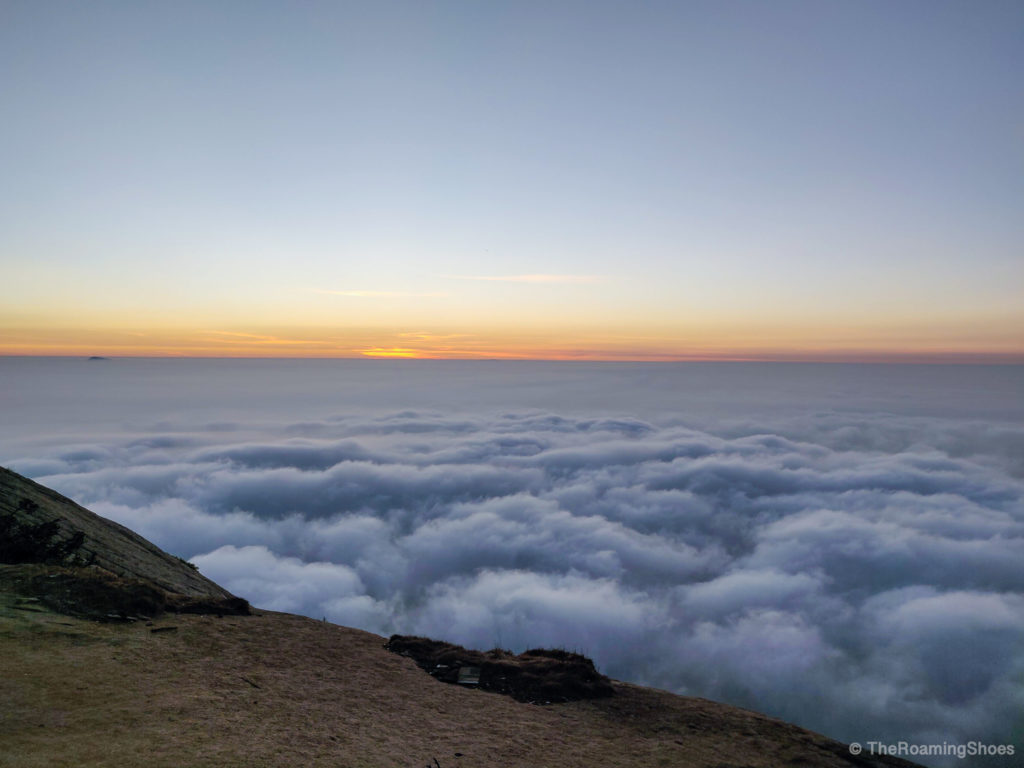 Sometimes during Winter and mostly in Monsoon, the whole place gets engulfed in mist in the morning. It looks absolutely magical with the mist lingering almost till noon. There will be no sunrise views on these days. But the feeling of having piping hot tea or taking a walk surrounded by towering trees under a cloak of mist is an experience unlike any.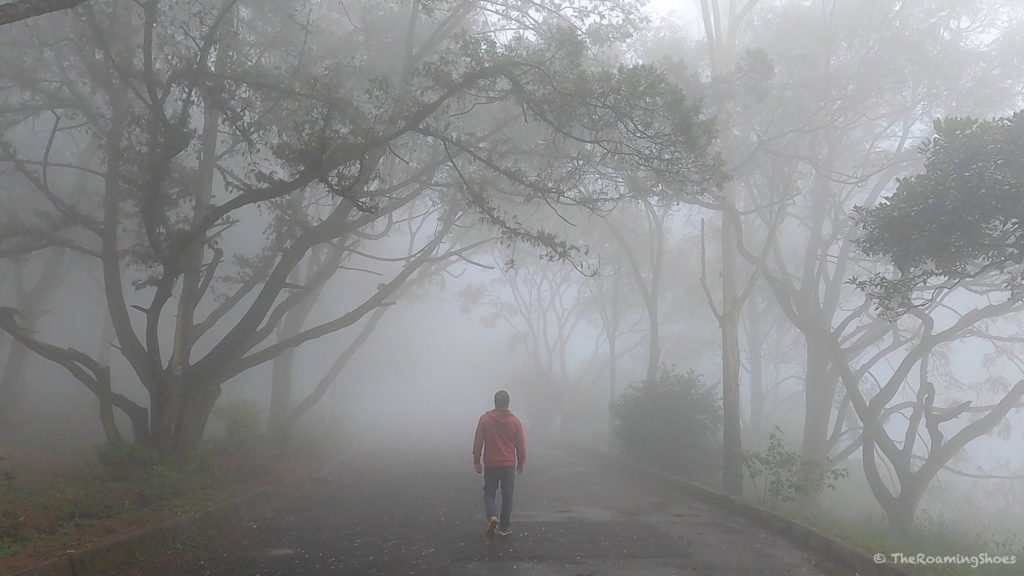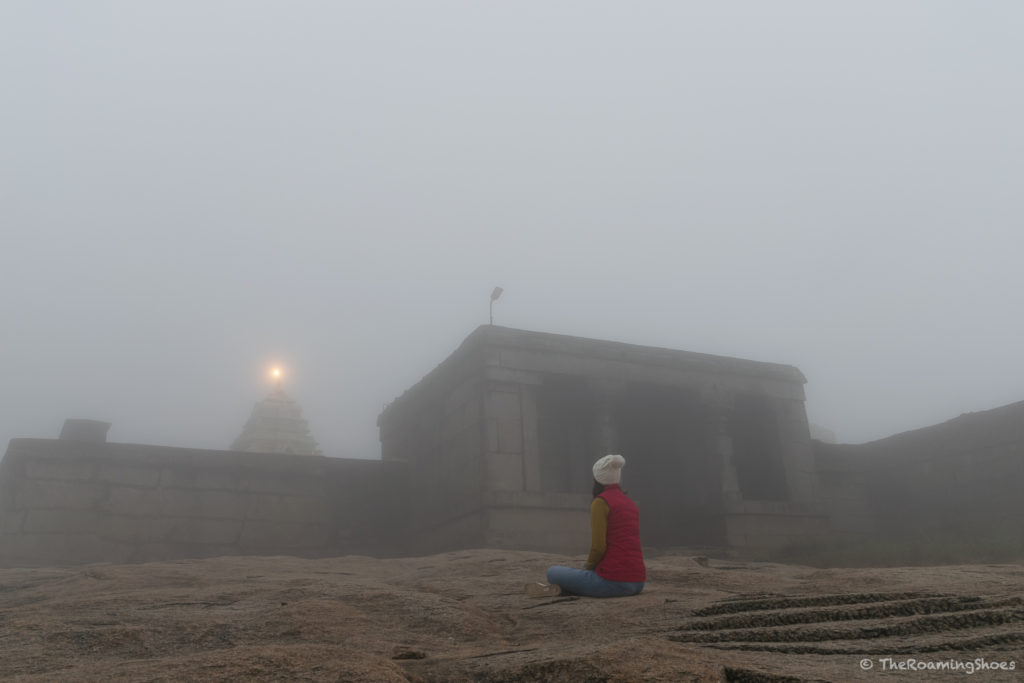 Take long walks along the scenic paths
Leisurely strolls along narrow scenic trails is the best way to spend late mornings at Nandi Hills. After sunrise and breakfast, this is what we enjoyed doing everyday. The sun would be low in the sky with a soft warmth and the morning breeze makes it an ideal time for a little exploration. The path cuts through thick foliage at places and opens to stunning views at other.
Since the area is extensive and is mostly shaded by tress, you could spend hours walking and exploring. Along with the views, you could also spot colourful wild flowers, butterflies and different varieties of trees.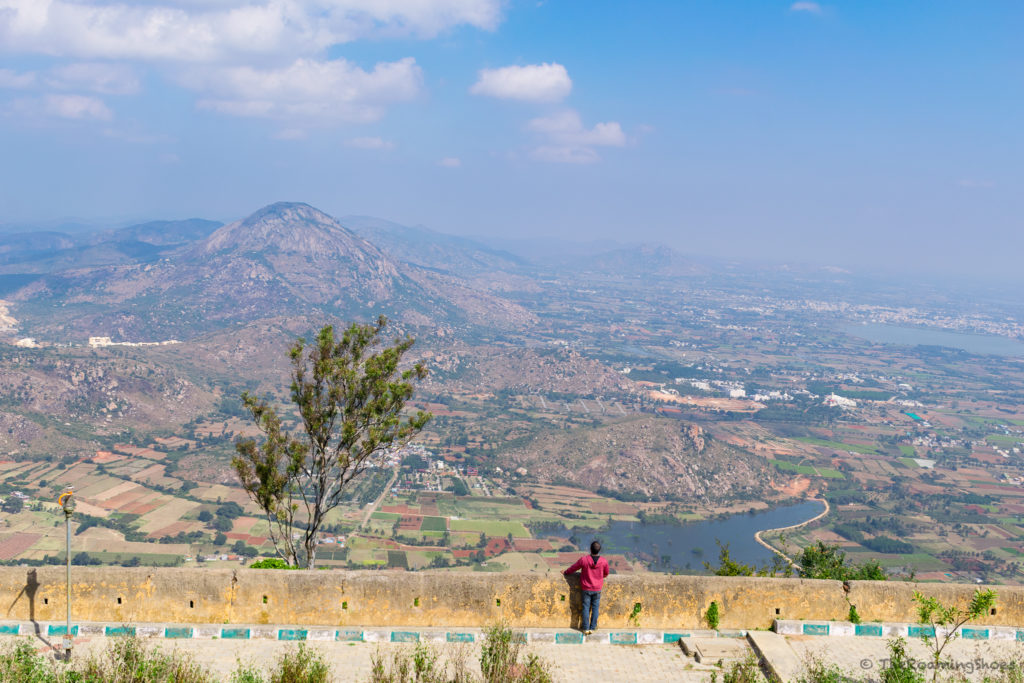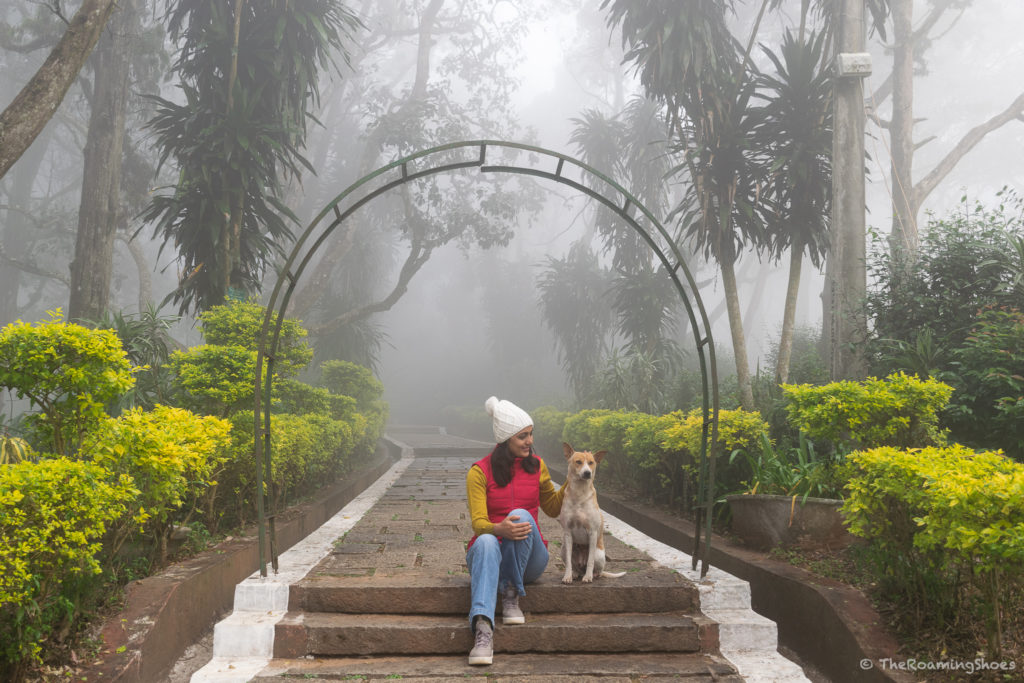 Read a book or simply settle down and soak in the beauty
What better way to while away time on a staycation than reading a book! Just pick one of the many benches set aesthetically amidst the trees or the elevated platforms with benches. These platforms even come with lovely views of the hills and valley. Settle down with a cup of tea and read as long as your heart desires. The music of birds in the background and the gentle breeze make reading outdoors a delightful experience.
Do not carry any food items or the monkeys won't let you sit peacefully.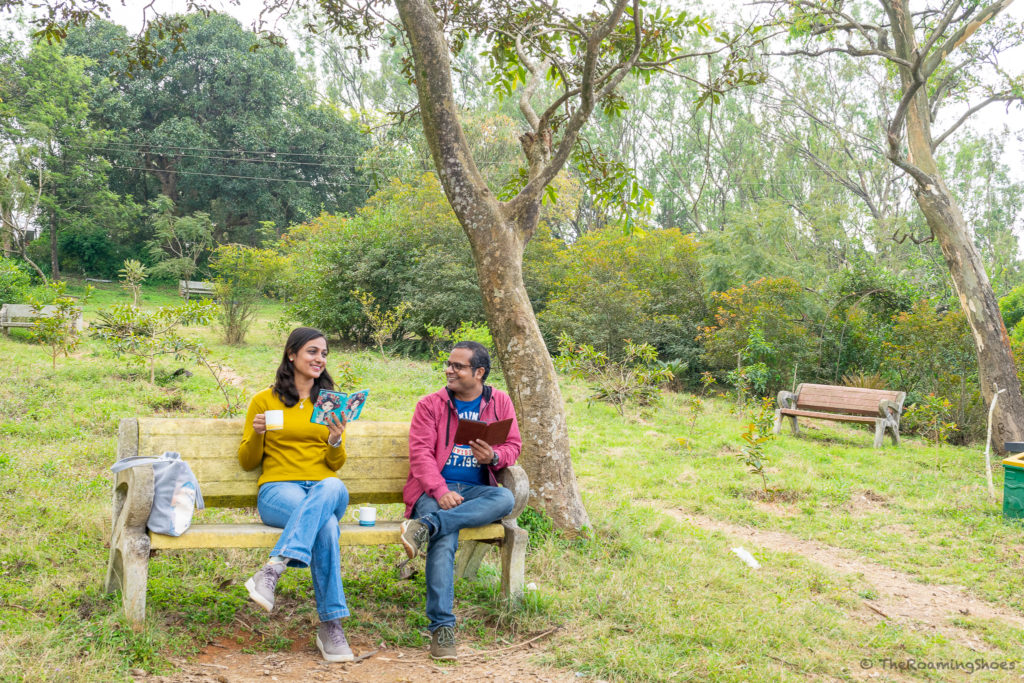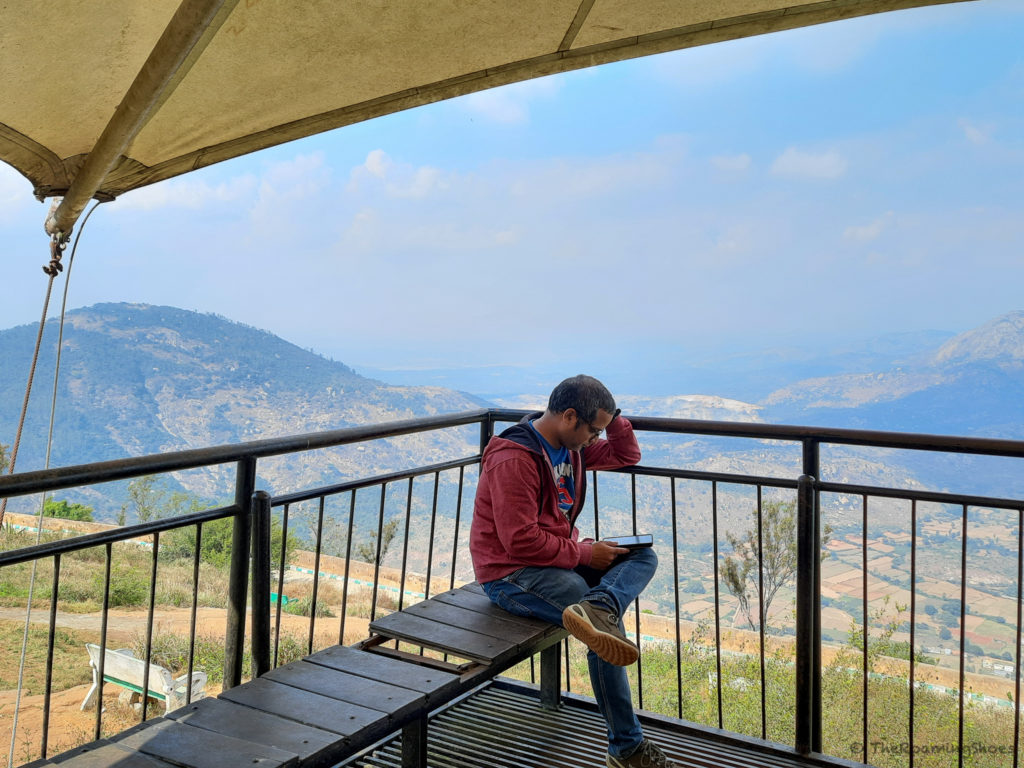 Go birdwatching
Other than the scenic views, Nandi Hills is also a little paradise for bird watchers. The vast semi forest land is inhabited by numerous birds of different species. Take a walk along the tree flanked paths in the morning or late afternoons and you will be able to spot birds of different shape and colours in the trees.
Starting from the graceful Indian Paradise Flycatcher to vibrant Thrush and Asian Barbet – we spotted many during our stay. So keep your camera gears handy and get ready for the adventure.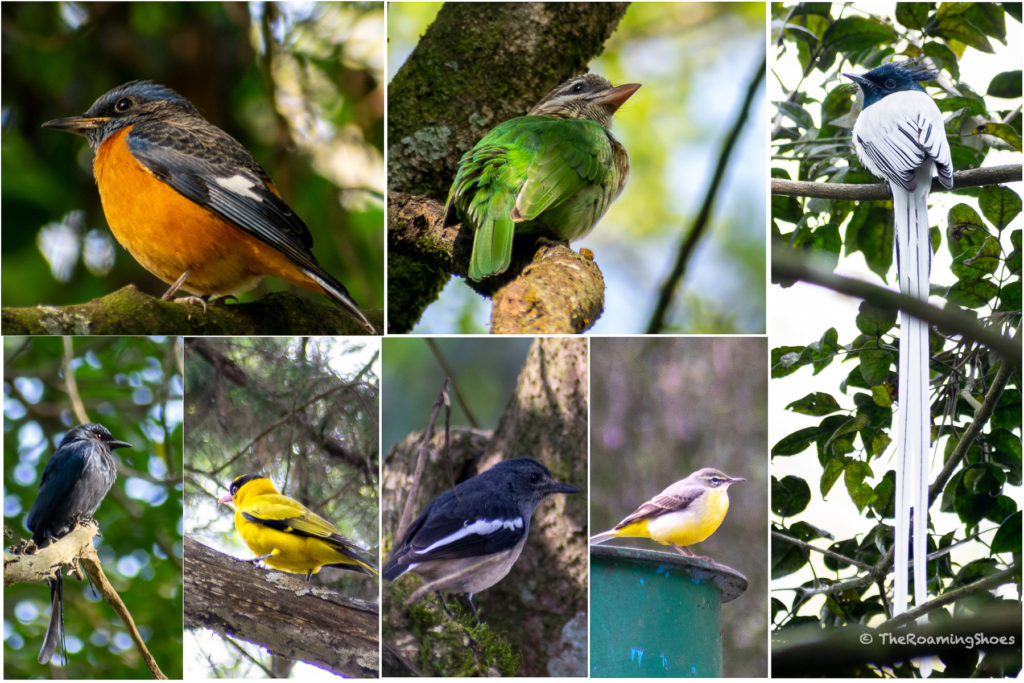 Indulge in some photography
The beautiful surroundings of Nandi Hills provide the perfect opportunity for some photographs. Capture the cheery moments with your loved ones or indulge in some nature photography. The flora and fauna and the gorgeous vistas would make your hands itch to take the camera out 🙂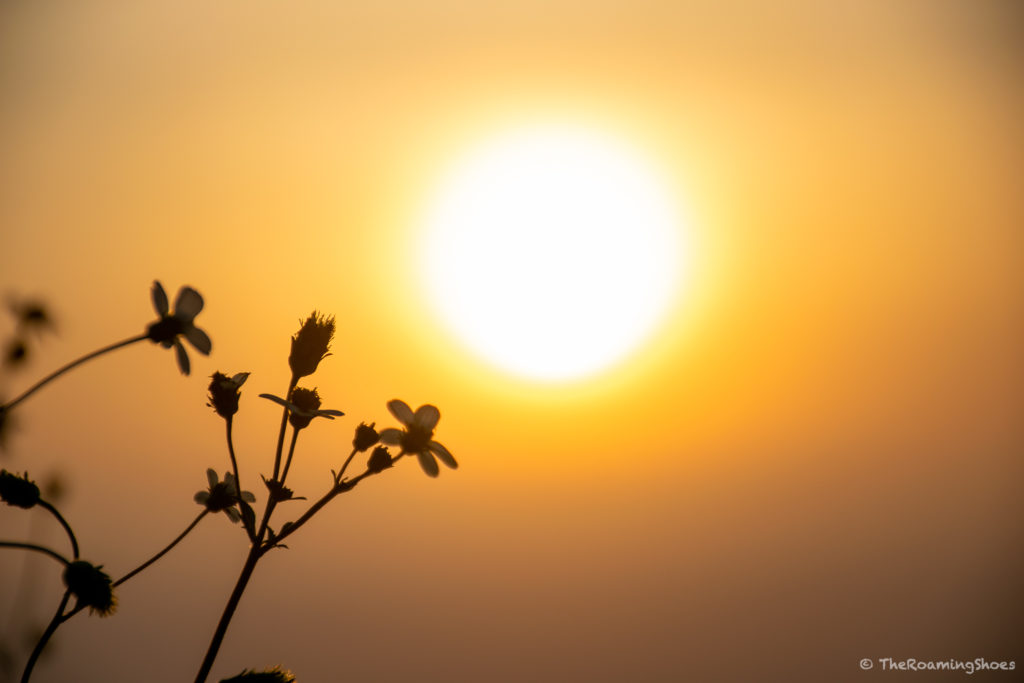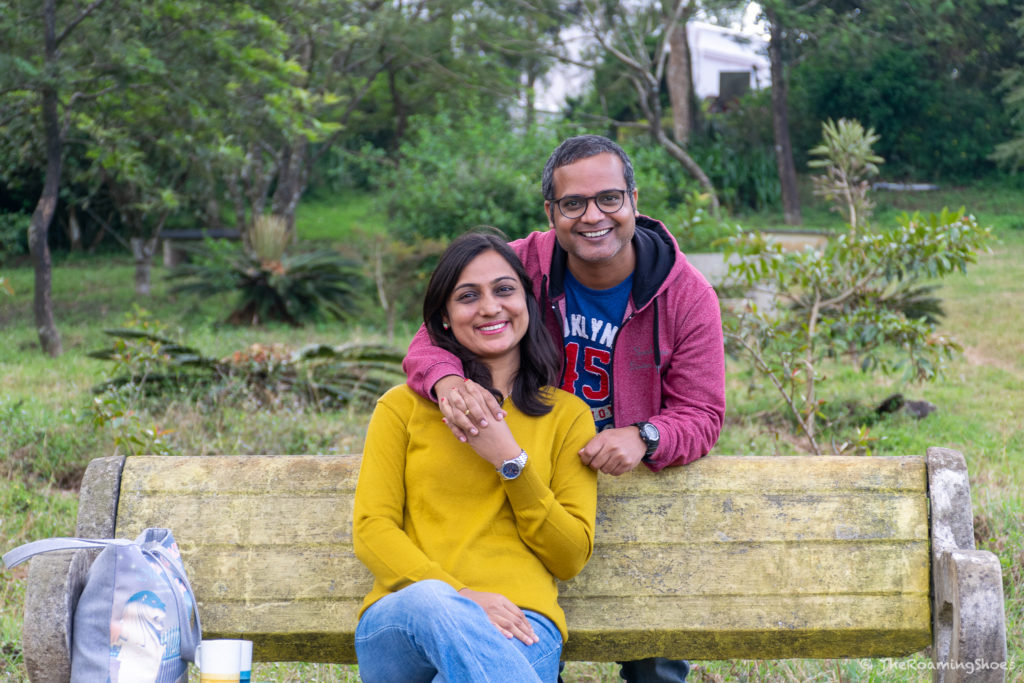 End your days with a pastel sunset
As the evening draws near, head to the the sunset point. During winter months, be there by 5:15 pm to witness the sun gradually sliding down behind the distant hills. The whole scene feels surreal with the changing colours of the sky and the lights in the valley coming up slowly.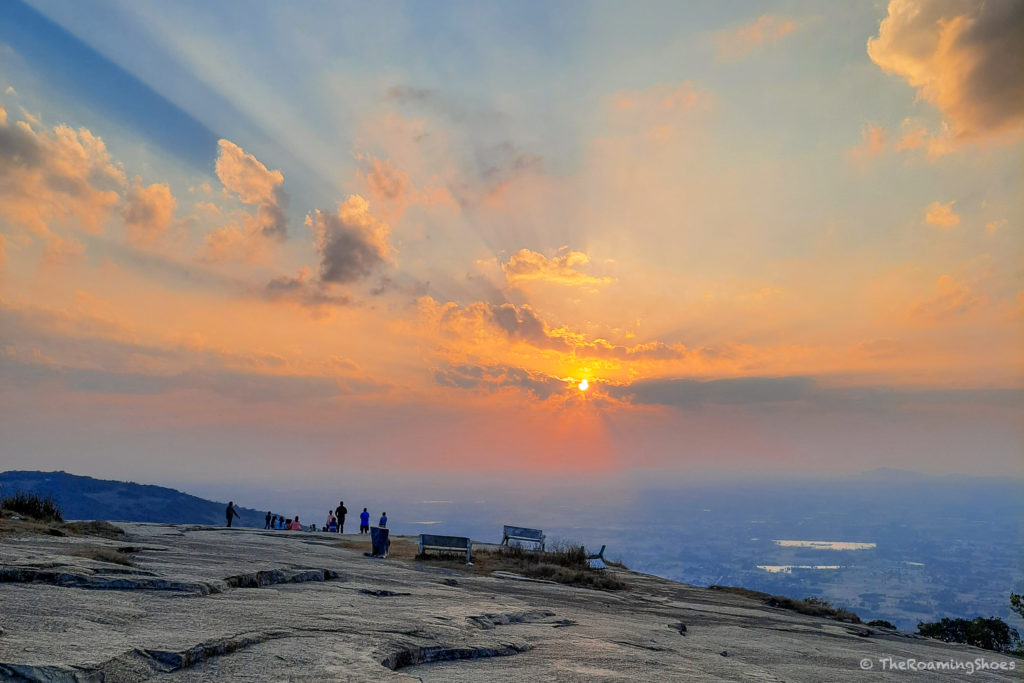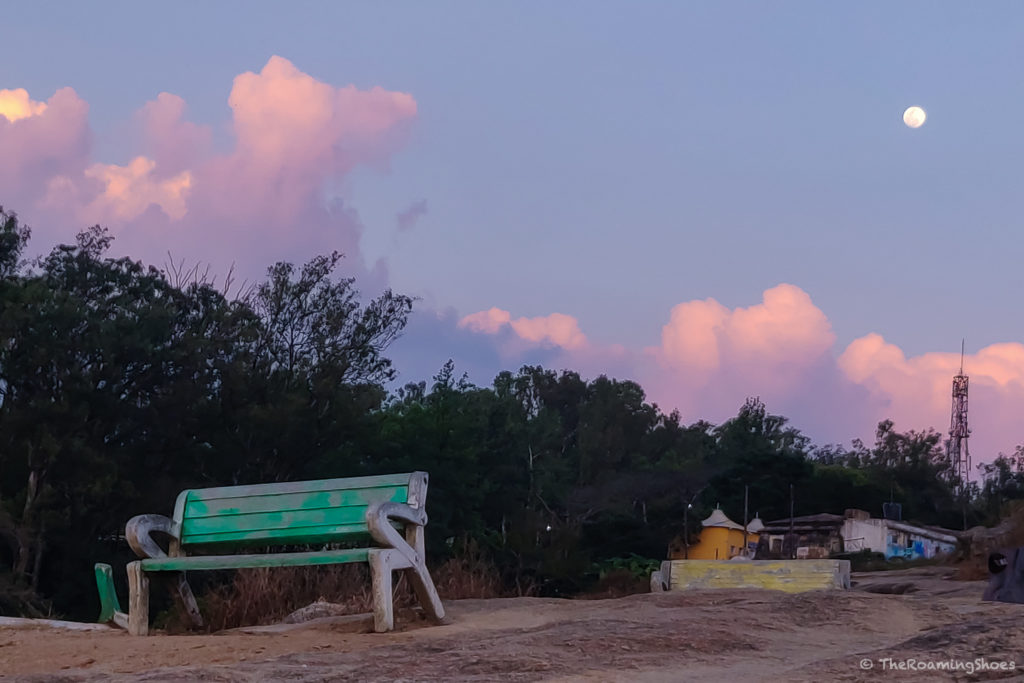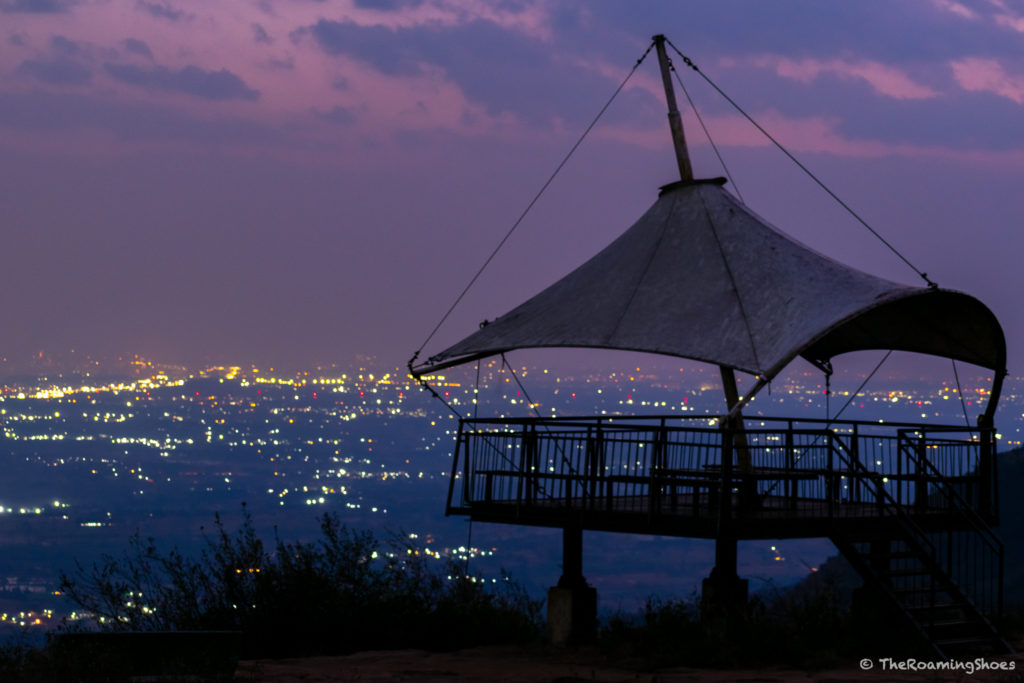 Budget for the staycation
Below is the breakup of expenses to give an idea of the budget for this staycation. This will vary if you use your own vehicle instead of a taxi or take a different category room.
Packing Essentials
Know Before You Go
Monkeys, yes there are just too many of them everywhere and they have mastered the art of snatching. So do not carry any food items in the open. Also keep your bags close to you. This is one reason you can't have picnics or any celebrations outside your hotel room. 
Avoid sitting on the grass unless the area is clear of bushes and holes. We spotted a snake the other day. There are many benches and viewing platforms in the open if you want to sit longer.
While leaving the room, make sure to close the balcony doors or you may find monkeys waiting in your room on return 🙂
The hotel does not provide driver accommodation in case you are going with your personal driver or renting a cab. 
If you are using taxi for your trip and planning to stay more than 1 Night, then we recommend booking the taxi on drop and pick up basis. This comes cheaper than keeping the taxi for the whole trip. Cost for the same is mentioned above in budget section. Also, book the cab for pick up beforehand since you may not get taxi directly. 
There is a parking fee of INR 175 charged for taking your vehicle further uphill beyond the designated parking point. So even though you have a booking at the hotel and the vehicle is for drop only, this still needs to be paid. 
If you are going for a day trip or using the taxi for drop only, then better to park your vehicle in the parking lot below and walk a bit further to the sunrise or sunset point. Or you can take the Govt operated buses that charge INR 25 per head to drop near the hotel or sunrise point.
Visiting with children? There is lot of space for them run around and play. There is also a small children's park with some swings and slides.
You can always combine this staycation with a visit to Bhoganandishwara temple on the way back. Or opt for a wine tasting and vineyard tour in any of the nearby vineyards.
That's all. We have tried to cover everything that you may need to plan this staycation. If you liked this blog or have further questions, do let us know in the comments.
Read our other Nandi Hills blog if you are planning for a quick few hours trip.
Facebook Comments