Madhya Pradesh in a week – Itinerary and Travel Tips
by Ava and Sush · Published · Updated
https://www.jaumebalmes.com/mkrz558r1g Madhya Pradesh (MP) offers a perfect admixture of Architecture, Nature and Wildlife. Think of regal forts, ancient temples, gushing waterfalls or lush forests – the state has it all. Fondly called the heart of India, it is still less explored and provides fresh views at every corner. And this is exactly why we enjoyed our trip to MP so much.
https://alfombrasbsb.com/o6508n5caof It took us a fair bit of research to come up with an itinerary for MP. Because it is the 2nd largest state in India and every part of it lures with a different kind of beauty. So here it is, an itinerary for your next trip to Madhya Pradesh including Gwalior, Jabalpur and Bandhavgarh National park.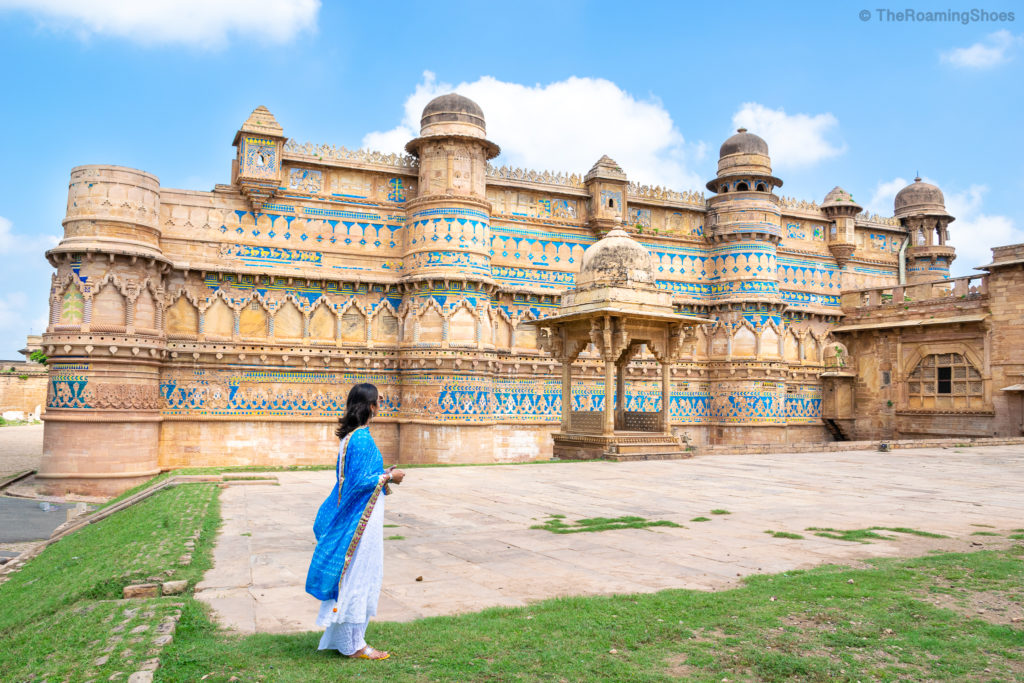 Itinerary for Madhya Pradesh
Cheapest Ambien Generic Details and alternate itineraries in the following sections.
Best time to visit Madhya Pradesh
https://acatfcl.cat/c7si01oa5w1 October – November: This is the ideal time to visit keeping the weather condition in view. Rains would have receded by this time covering everything in a blanket of green. The core area in Bandhavgarh re-opens from 1st October for safaris providing better chances of tiger sighting. Boat ride in Bhedaghat opens from 15th Oct and Dhuandhar Waterfall will be in full force. The days are also clear for sightseeing.
Can I Really Buy Ambien Online December – March: Winters season is also a great time for visiting MP. The days are cool providing perfect opportunity for sightseeing and picnics.
https://aguasdeburgos.com/kwk0r6rg For October to March time, make your bookings well in advance, especially for Forest stay and safaris since this is the peak season.
Avoid Summer months as the days get too hot and humid. Monsoon too is not ideal if you are planning for forest visit.
Detailed Itinerary and other tips
Day 1
https://acatfcl.cat/cggfagp https://www.aytoyuncler.com/2023/09/14/136hhd3b922 Reach Gwalior. Explore Gwalior Fort
This is the day you reach Gwalior. If you reach early, then check into the hotel, freshen up and get ready to explore Gwalior Fort. As we had an afternoon flight from Bangalore, we reached late and spent the evening in the resort. If that is the case with you, you need to add another day to the itinerary. Rest on the day of arrival at your hotel and visit Gwalior Fort the next morning.
Now coming to the Fort, it is sprawled on top of a hill and needs at least half a day to cover. Majority of Gwalior attractions you may find over the internet are actually part of the fort itself. Since it could get tiring exploring this huge fort, we recommend not keeping any other attractions in the list for this day.
Here is a list of all the key points you can visit inside Gwalior Fort.
Maan Singh Mahal
The most striking part of the fort is this almond coloured palace with dashing blue paintings all over. The interiors are as pretty with exquisite courtyards and corridors made of ornate walls and pillars. Enjoy the light and sound show that happens every evening at the amphitheatre near this Mahal and get to know the glorious history of Gwalior.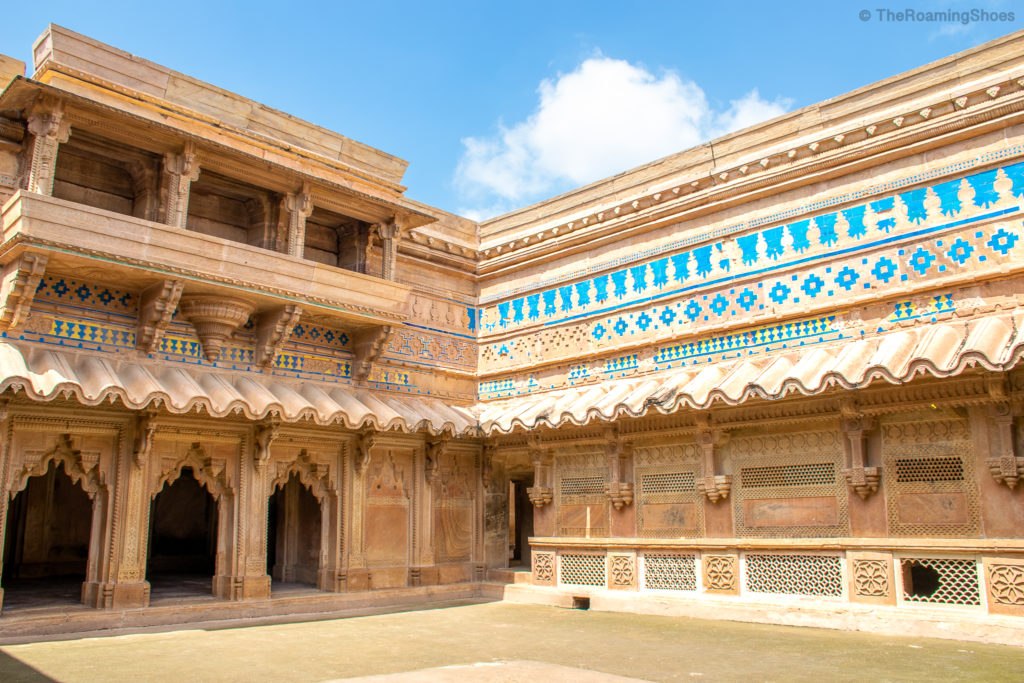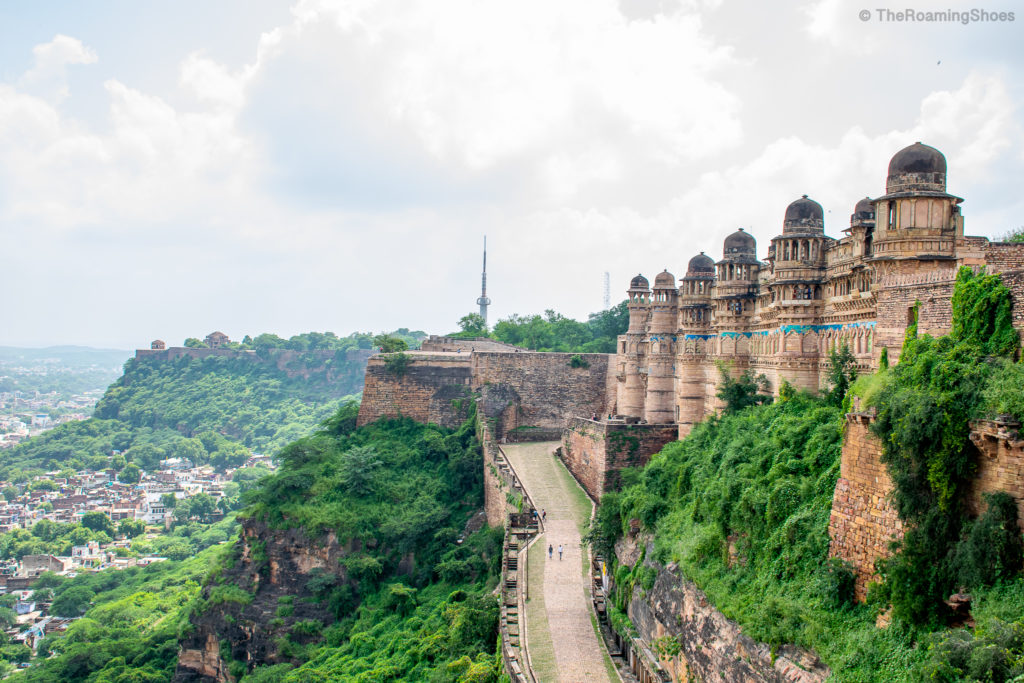 Other Mahals in the premises (Karan Mahal, Vikram Mahal, Jahangir Mahal, Shahjahan mahal etc.)
Close to the Maan Singh Mahal, there are many other mahals built inside Gwalior Fort. These mahals have a very different charm with their rustic look and are named after the rulers who built them. You can cover all of these mahals in an hour or so.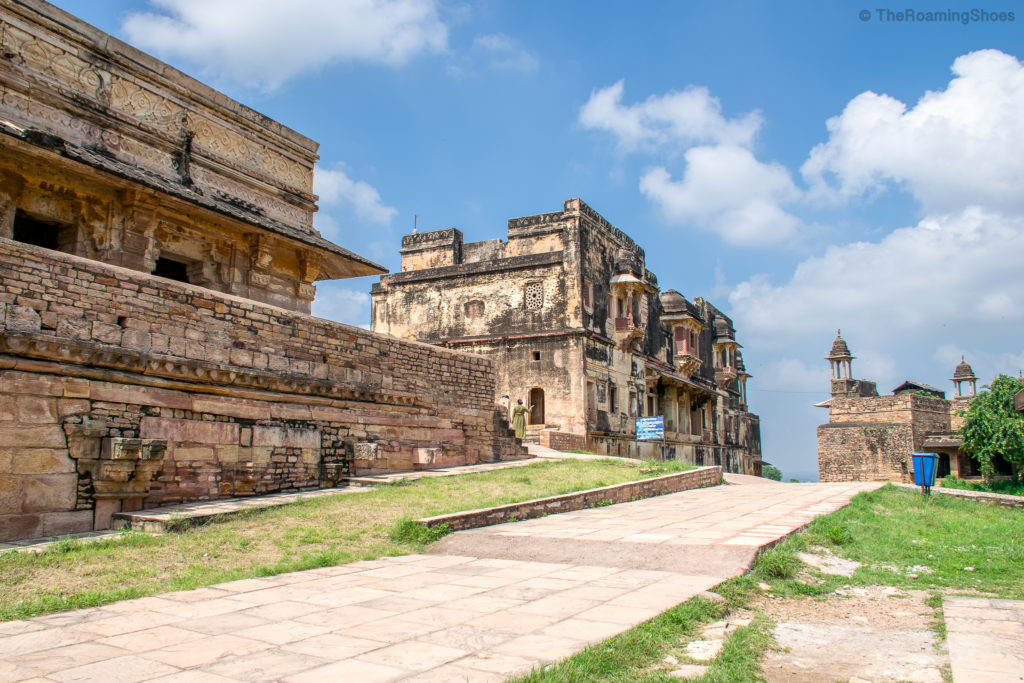 Saas Bahu Temple
The name of the temple was interesting enough to pique our interest. Dedicated to Lord Vishnu, the temple was originally named Sahastrabahu, signifying Lord Vishnu in his 1000 arms form. But with time, the name was finally altered as Saas Bahu, meaning mother-in-law and daughter-in-law. The temple has a grand architecture and is full of intricate carvings that take you back in time. There is also a smaller temple in the compound that is dedicated to Lord Shiva and is equally beautiful.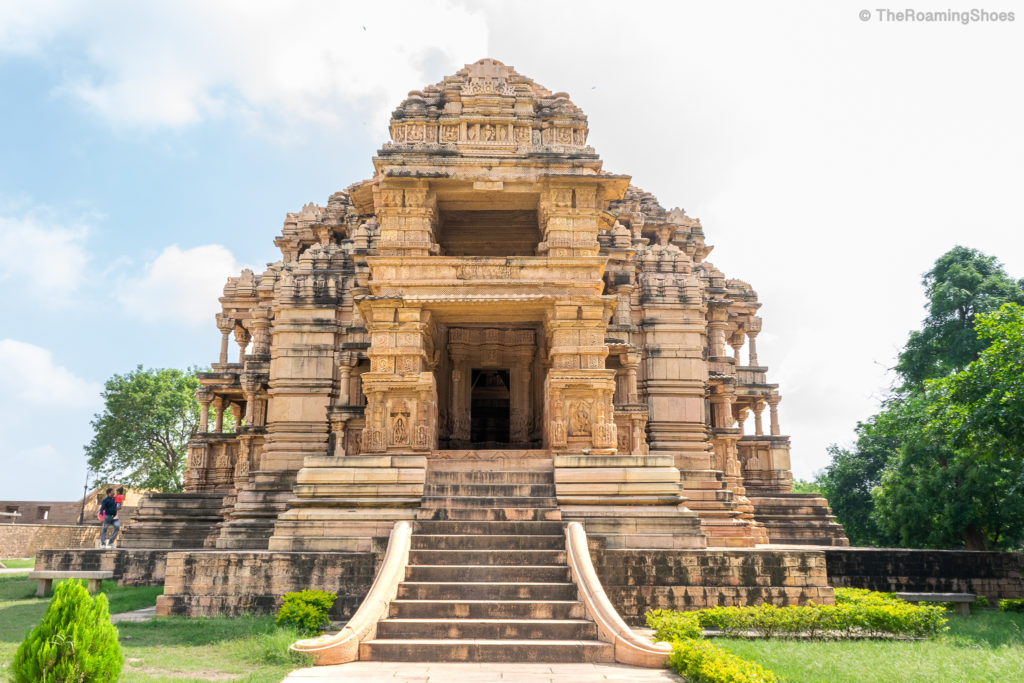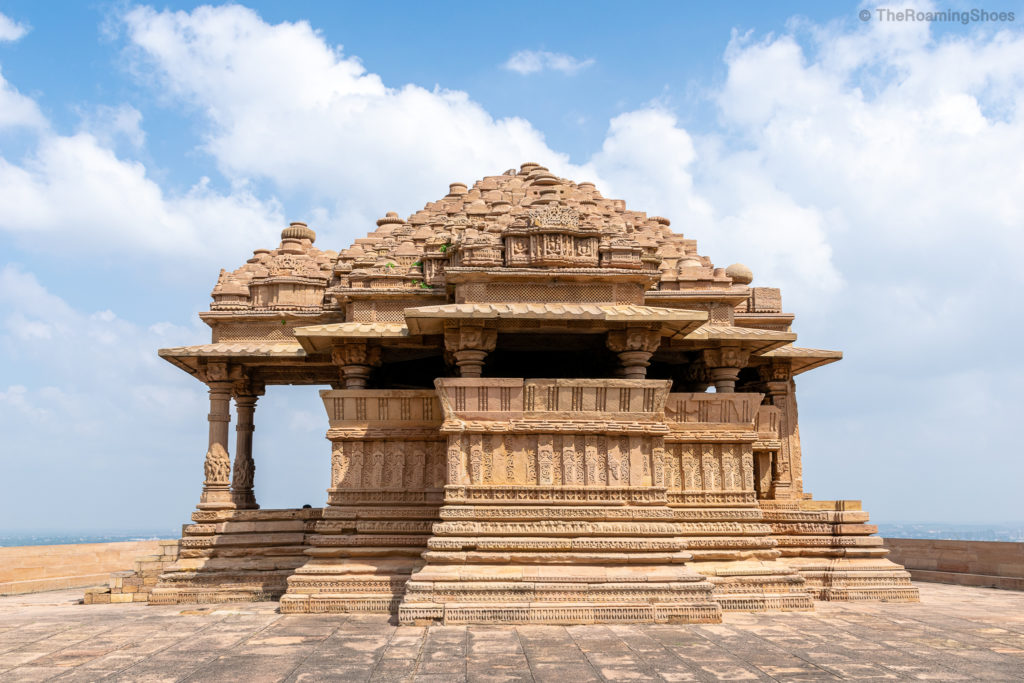 Teli Ka Mandir
A towering 9th century temple with impressive carvings, Teli Ka Mandir has a very unique architectural design. There is nothing to see inside and also the interior has a very strong smell of bats. But the exterior of this 100 feet tall temple is definitely a visual delight.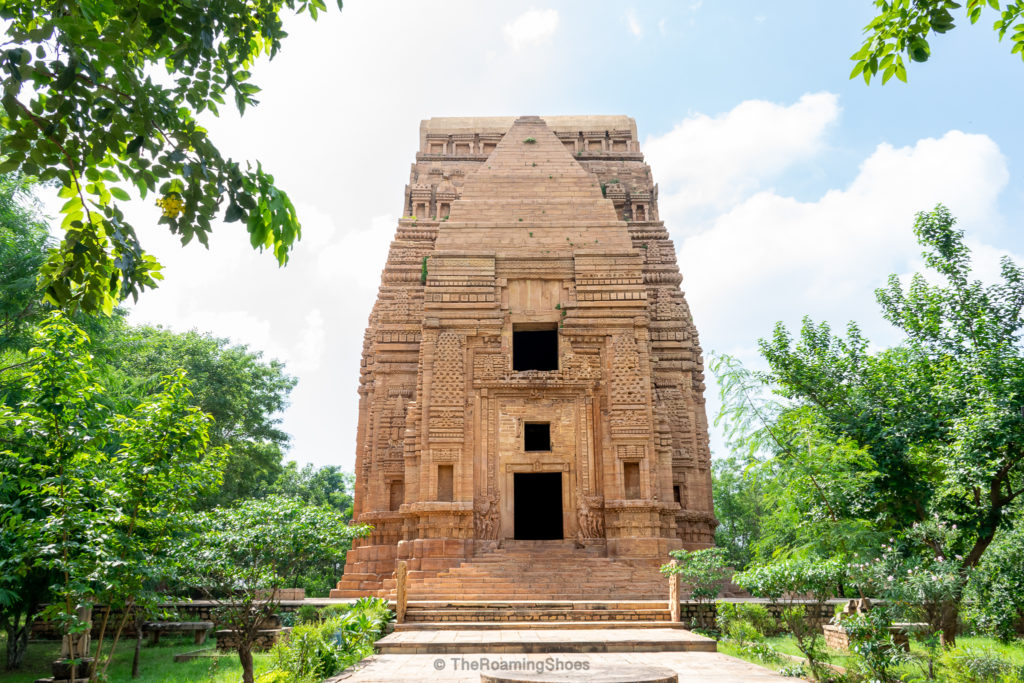 Gurudwara data Bandi Chhor
A striking white Gurudwara made in the memory of the Sikh Guru who freed 52 Rajput kings from the custody of Mughla King Jahangir with his wit. Suitable for a quick visit if peaceful holy places interest you.
Rock cut Jain Sculptures at Gopachal Parvat
As you move up the hill towards the the fort, you will come across these skilfully chiselled Jain statues on both sides of the road. These rock-cut sculptures are believed to be carved during 7th century and though broken in parts are still a great sight.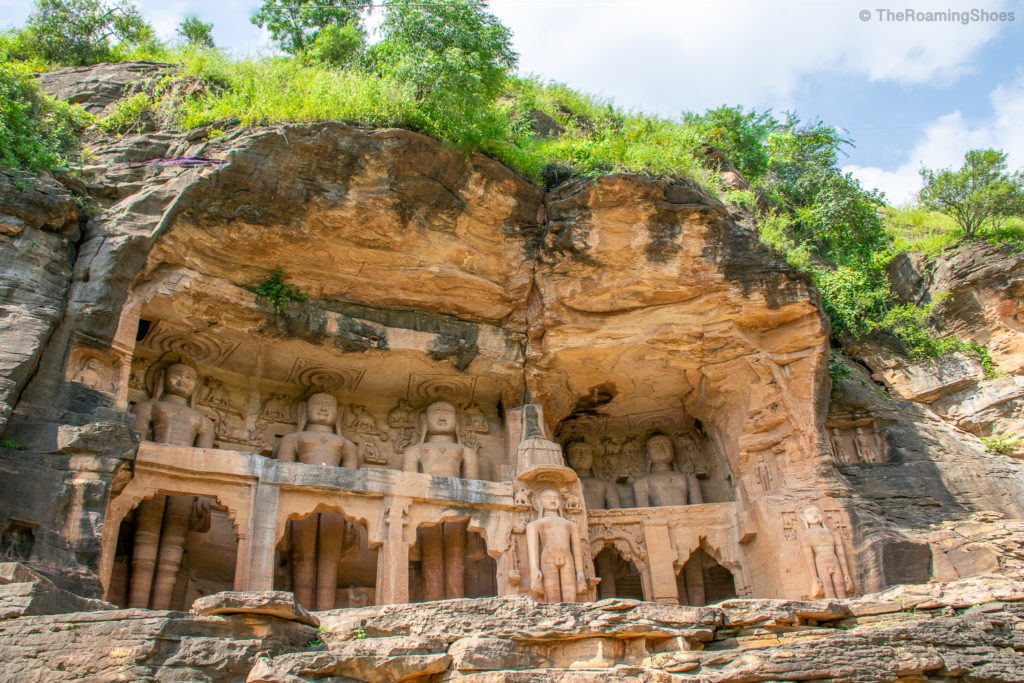 As I mentioned earlier, the Fort is atop a hill. If you are going by a 4 wheeler, then you can directly go till the fort gate. But if you are taking an auto (tuk-tuk), then it will drop you at the entry point at the base of the hill. You can either walk or take a van to reach the fort.
From the auto drop point, it is around 1 kilometre to reach the gate of the Fort that houses all the Mahals including the Maan Singh Mahal. Then Saas Bahu Temple, Gurudwara and Teli ka Mandir are farther away from this gate and also away from each other. Unless you have a vehicle at your disposal, we recommend hiring a van from the auto drop point that would take you to all these locations one after the other. They give enough time to visit the points and charge a very reasonable amount of INR 550.
Entry tickets are applicable for the palaces as well as Saas Bahu Temple and Teli Ka Mandir. The ticket taken for Maan Singh Palace also includes entry to these 2 temples. So keep it handy even after the palace visit.
You need to take a different entry ticket for the other palaces (all included) inside the fort apart from Maan Singh Mahal.
Avoid the queue at the ticket counter and purchase the entry tickets for the fort online from https://asi.payumoney.com/quick/gwf
Timing for light and sound show:
Summer (March – Oct) – Hindi: 7:30-8:15 PM, English: 8:30 to 9:15 PM
Winter (Nov-Feb) – Hindi: 6:30-7:15 PM, English: 7:30 to 8:15 PM
For more information on Gwalior, check out mptourism.com/destination-gwalior.php
Day 2
https://aguasdeburgos.com/2cbgsr0x Visit Jai Vilas Palace Museum and Mohammed Ghaus (and Tansen) Tomb in the morning. In the 2nd half, check out the Sun Temple or visit the local markets for shopping. Catch train to Jabalpur in the evening.
Utilize this day to explore Jai Vilas Palace Museum and the tombs of Mohammed Ghaus and Tansen. The palace museum requires 2 hours (or more depending on your interest) and tomb takes maximum half an hour. You will be able to cover both these in the 1st half of the day itself. We decided to keep the evening at leisure as we wanted a relaxing trip. But if you like covering more places, then use the 2nd half of the day to visit the Sun Temple and/or shop at the local bazaars.
Mohammed Ghaus (and Tansen) Tomb
Start the day early and head to Mohammed Ghaus Tomb after breakfast. Made of Sandstones, the tomb is a fine example of Mughal architecture with beautifully crafted lattice work all over. The complex housing this tomb also has another small tomb beside it for Tansen, the famous musician of Akbar's court. The monument perched amidst the luxurious lawns and surrounded by greenery feels like a serene paradise in the chaotic town of Gwalior. This is more of an offbeat attraction and not much to see here. But if you are a photography enthusiast or someone who loves solitude, then this is the place for you.
Ambien To Buy Know before you go
No entry fee for the tomb. Photography is allowed. But try not to disturb the sanctity of the place.
The tomb is approx. 2 Kms away from the main town and comes on the way to the fort. You can easily get auto-rickshaws to and from this place.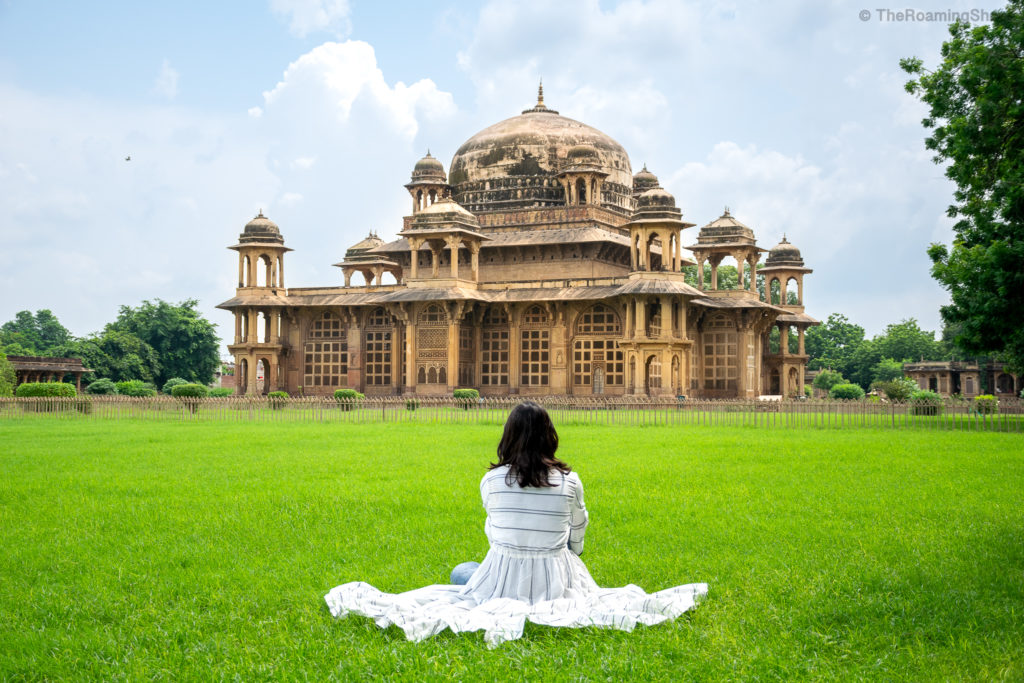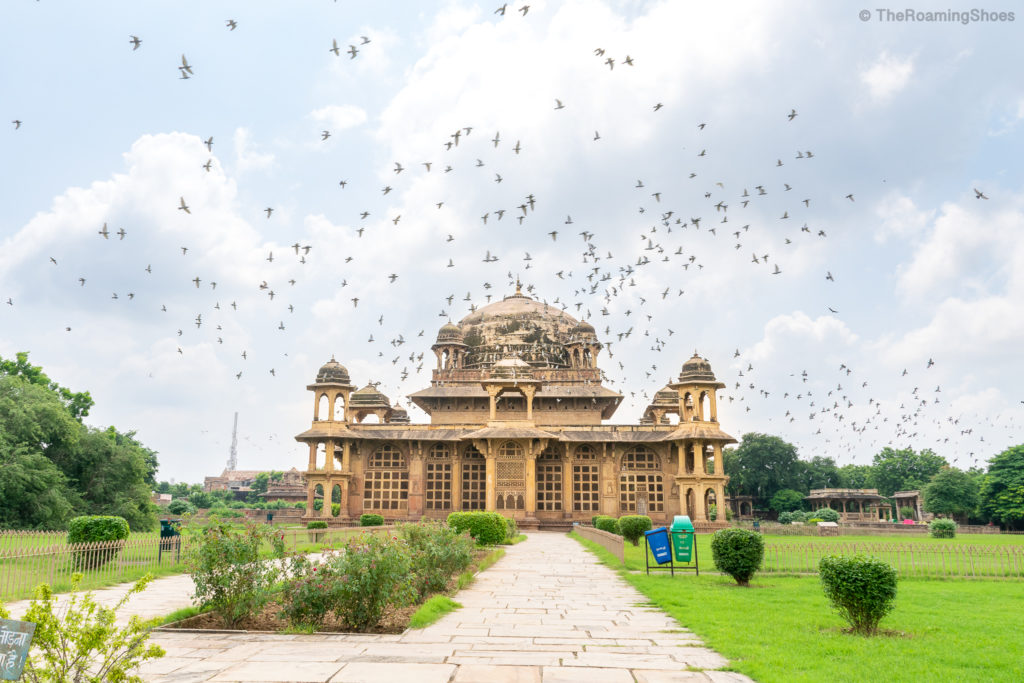 Jai Vilas Palace Museum
After visting the tomb, head towards Jai Vilas Palace and Museum. The museum is the only part you can visit in the palace, but the chalk white regal palace with stunning Italian architecture and perfectly manicured lawns is a delightful sight in itself. The museum has multiple rooms and a guided tour through each of these rooms can easily take more than an hour.
There are several rooms inside the museum with an expansive collection of artefacts that provide an isight into the luxurious lifestyle of the royal family. Most notable of all is the Darbar Hall with gold coating on the walls and ceiling and two massive chandeliers of 3.5 tons each.
https://abressa.com/vbvx7pn7999 Know before you go
Timings : 10.00 AM to 5:00 PM : Wednesday Closed
Entry Fee: INR 300 for Indians
Camera is not allowed inside the museum. But you can take pictures in mobile.
Also, no bags are allowed inside the museum. There are free lockers at the entry gate where you can keep your bags if carrying any.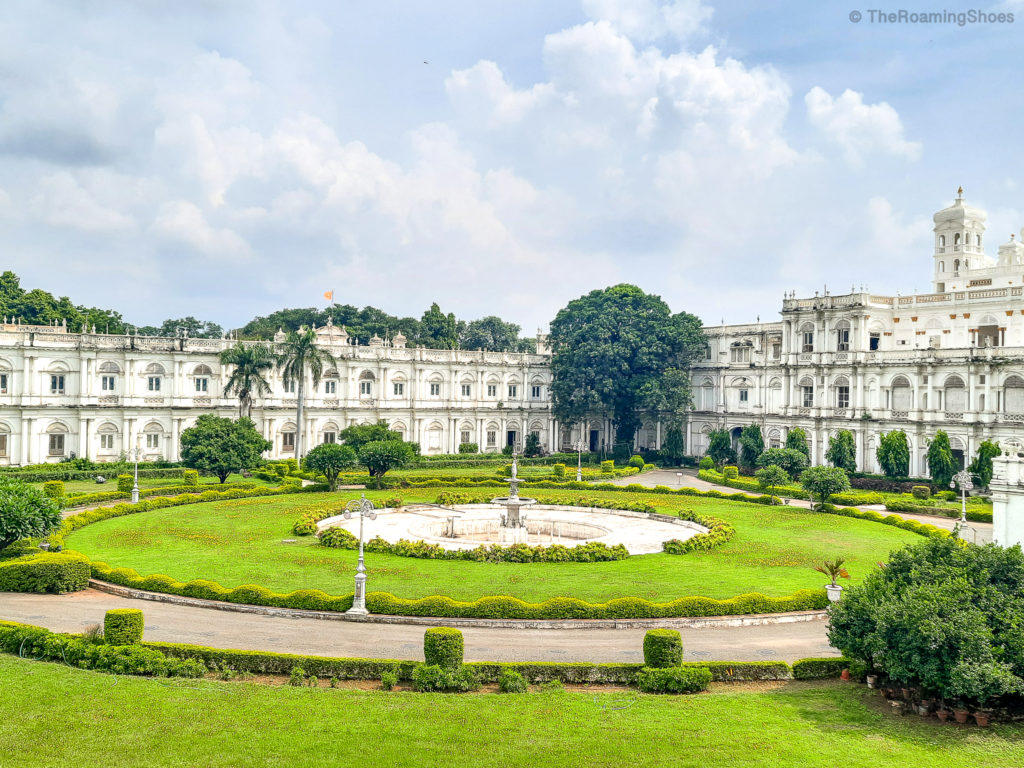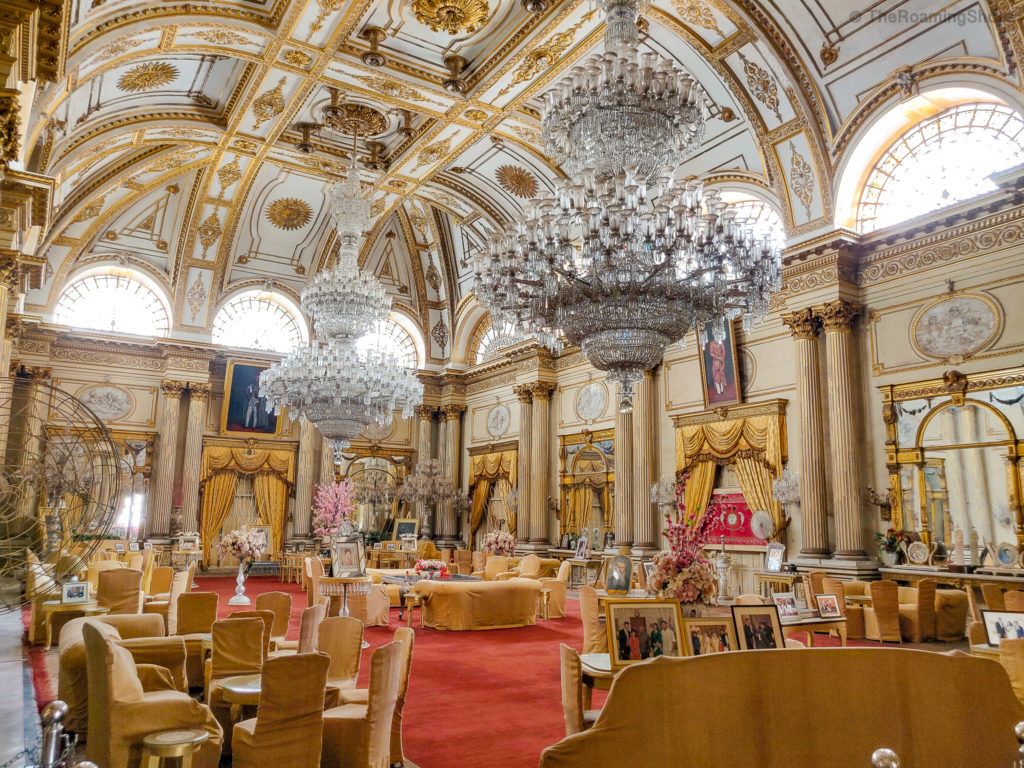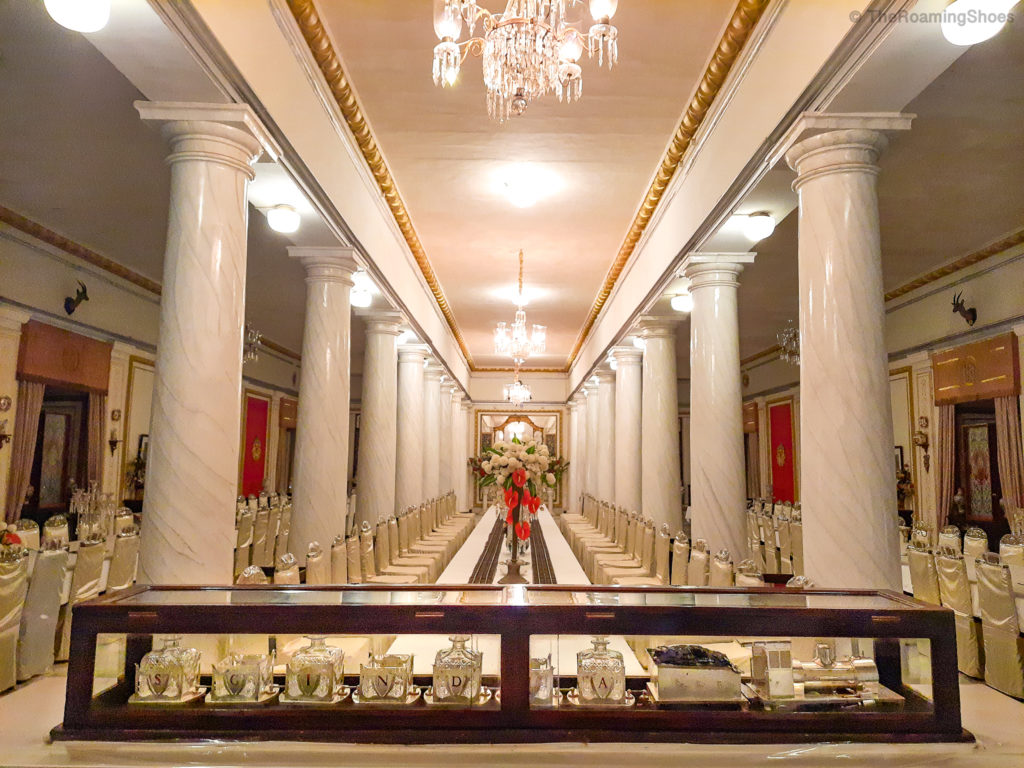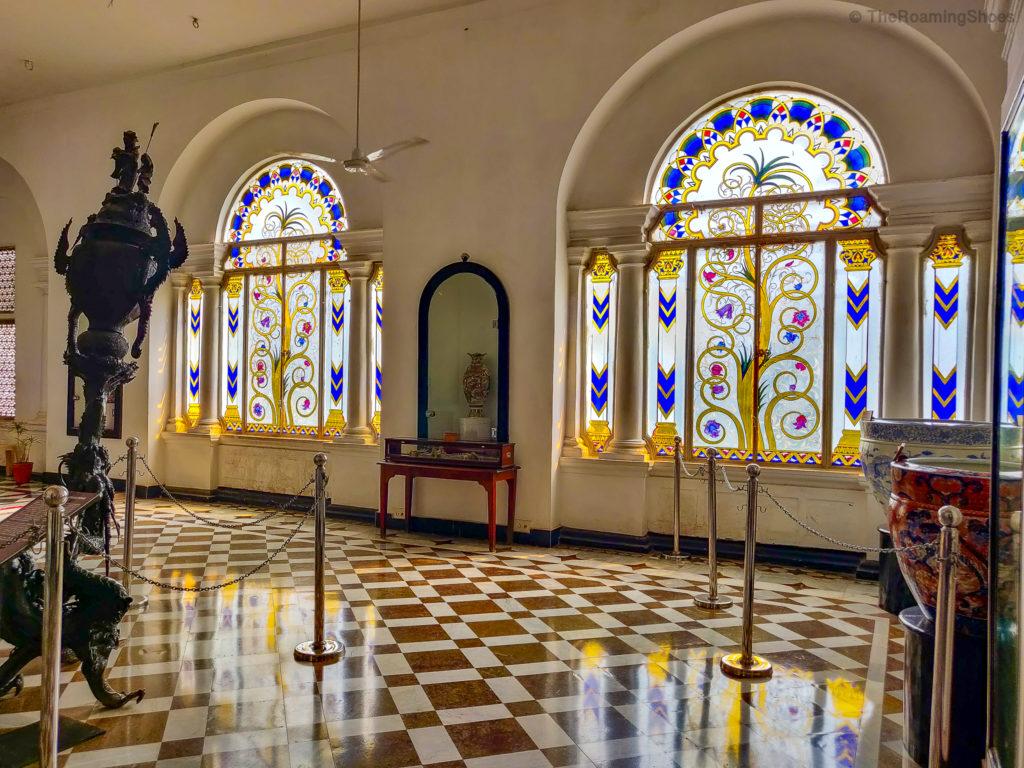 Sun Temple
After the palace and the tomb, come back to your hotel. Freshen up and after a little rest and lunch, head to the Sun Temple. It is dedicated to Sun God and is inspired from the famous sun temple at Konark, Odisha. Made of sandstones, the temple is located amidst well maintained garden and has beautiful carvings. The temple is 5-6 kilometres from the city and needs maximum of an hour to visit. You can easily find cabs or autos for the visit.
Markets
Now since you are done with the attractions, it is time for some shopping. And Gwalior has a number of markets or bazaars to cater to different shopping needs. So select any of these bazaars to visit and pick a few items for yourself and your loved ones back home🙂
Bada and Naya Bazaar: Best place to buy native weaves such as Chanderi and Maheswari silk sarees. Also a good place to buy handicrafts or pick some paper mache products.
https://elartedemedir.com/blog/011dt5uy Topi Bazaar: A small market area famous for good quality leather products such as shoes, bags and purses.
https://araquealuminios.com/5kscdepl2 Patankar Bazaar: Famous for lacquer ware, wall hangings and handmade carpets. You can also shop Chanderi sarees from the shops around here.
When you are done shopping, do not forget to try some MP famous kachori and jalebi in the local shops.
This wraps up the time in Gwalior. Later in the evening, catch train to Jabalpur.
2 days are enough to cover all the attractions in Gwalior. But if you want a relaxing trip (as we did), you can cover the same things in the span of 3 days instead of 2. This will just add another day to the itinerary.

Alternatively, you can follow the original 2 day itinerary to cover everything in Gwalior and then add another day to take a day trip to Morena. This historical district is around 45 kilometres from Gwalior and is home to some of the ancient temples rich in architecture.
Day 3
Zolpidem Prescription Online Reach Jabalpur. Visit Bhedaghat and Dhuandhar Falls. In the evening enjoy Narmada Aarti at Gwarighat.
Day 3 is dedicated to exploring Jabalpur. Jabalpur is the connecting city if you want to visit Bandhavgarh or Kanha National Park. But it also has some unique experiences to offer like boating through the marble rocks in Bhedaghat or moving in a ropeway over the magnificent Dhuandhar Falls.
Bhedaghat and Dhuandhar Falls
So check into your hotel, freshen up and start for Dhuandhar Falls. The Fall is a bit away from the city and takes around 45 mins to reach by car. From the parking space, keep walking for 5 mins to reach near the falls. On the way back, take a ropeway ride to have amazing views of the river and the falls from up above.
After the falls, head to Bhedaghat Boating point which is approx. 2 kilometres away from the falls. Here you can take a boat ride in river Narmada passing through the beautiful marble rock canyons. Remember that "raat ka nasha abhi…" song from Bollywood movie Ashoka? It was shot in Bhedaghat. If you are going during full moon, do not miss the boat ride in the moonlight at the marble rocks. We have heard it feels magical. The boat ride lasts around 30-40 mins and is available both in sharing as well as reserve basis.
Exclusive Boat: INR 800
Sharing: INR 100 per person
https://artesaniadelapalma.com/noq4pg6 Know before you go
Since both Dhuandhar Falls and Bhedaghat Boating Point are away from town and are close to each other, cover both the places at one go. It will save you time of commute as well as the cost. Both places are better visited during morning or late afternoon time when the sun is not too harsh. So plan accordingly.
We paid INR 1600 for a trip to and from Dhuandhar falls. But our hotel was a bit away from town and getting cabs were not very easy. So enquire the prices before booking the cab.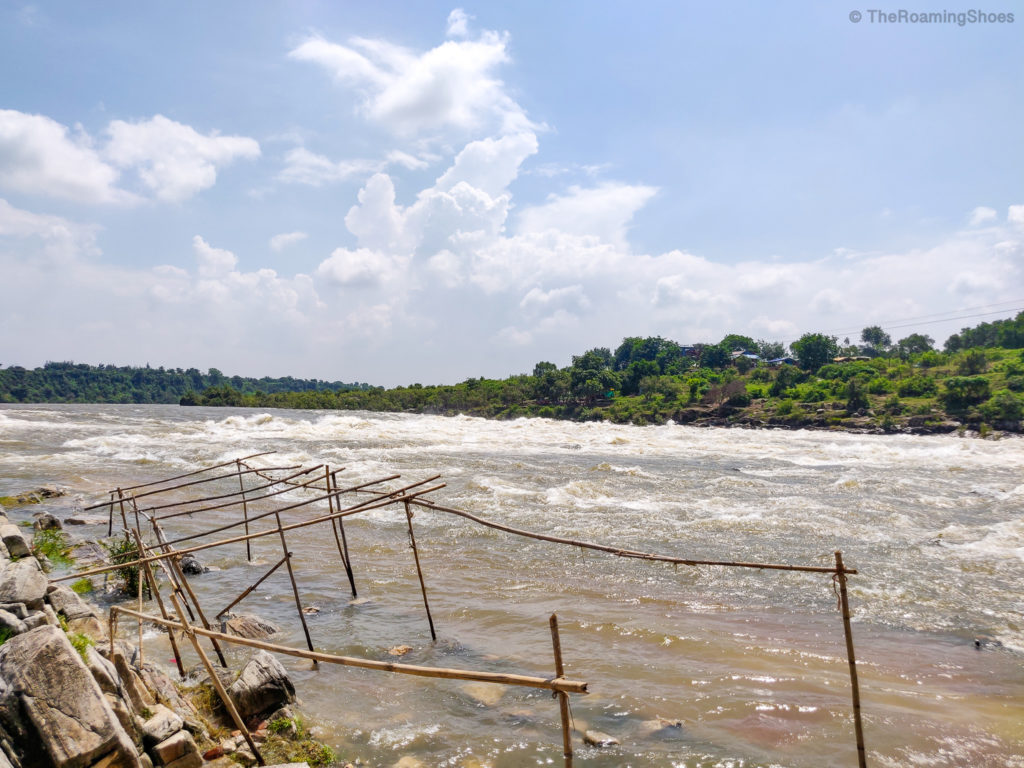 Narmada Aarti at Gwarighat
In the evening, head to Gwarighat. Here you can enjoy boat ride in river Narmada in the vibrantly decorated boats. They take you to the other side to visit the Gurudwara and show you the different points. End the day watching Narmada Aarti that transforms the whole atmosphere with beautiful chants and huge multi-tiered lamps. This is a very unique experience not to be missed in Jabalpur and we totally recommend this when you are in the city. The aarti starts at 7pm and continues for half an hour.
It is not easy getting a cab from Gwarighat to the city. So either reserve a cab for your to and fro trip or take an auto rickshaw on the way back.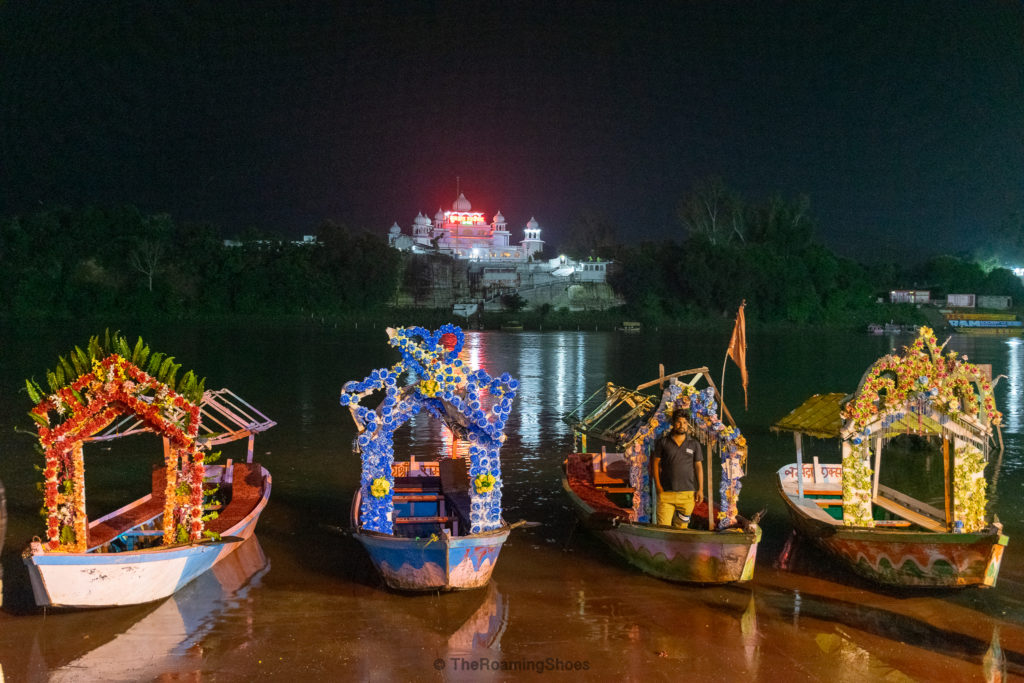 Day 4
https://elmilanoreal.com/vvl8q8y Drive to Bandhavgarh. Evening Safari.
It is time for the Jungle. After breakfast, start your drive to Bandhavgarh National park. The drive takes around 4 hours and is through the country side. Especially if you are going just after the monsoon, the whole stretch will be dotted with greenery, small streams and wild flowers.
Check into your resort. Later in the day, you can either take an evening safari (starts at 3pm) or explore the area around your resort. Take long walks, enjoy the sunset or go spotting birds.
Day 5
Morning https://aguasdeburgos.com/2m8hd14i55i Safari and Day at resort
Start your day with the Jungle Safari. The morning safari starts at 6am and can go upto 11am. If you book your safari (exclusive) through the hotel, the Gipsy will pick you up. From the entry gate of the forest, a guide will join you and then the adventure will begin. Passing through the narrow dirt roads of the lush forest and watching birds and animals in their natural habitat is unlike any other experience. If you are lucky, you may spot the elusive Tiger too. Apart from Tigers, Bandhavgarh is also home to many other animals such as Sloth Bears, Sambar Deer, Nilgais, Chinkara and wild Boars. You can also spot many varieties of birds, butterflies and spiders too.
As the safari starts early, the resort packs the breakfast for guests. And having breakfast in the middle of the forest surrounded by towering trees feels exciting. Unfortunately, we did not see the Tiger that day. Yet we loved the drive through the forest crossing path with rivulets and listening to the sound of birds and insects while the cool morning breeze wafted against our skin. Also got to see a Sloth Bear from a very close distance completely engrossed in his breakfast🙂
https://elartedemedir.com/blog/z2418ukut Know before you go
Bandhavgarh has 2 areas – Core and Buffer area. Core area is where the sightings are good. But it stays closed from June 15 to September 30th. So plan your trip accordingly.
Book your accommodation in advance, especially between October to March. This is the time the park gets most of the tourists and even though there is no dearth of accommodation in Bandhavgarh, you may not get the preferred ones.
The luxury level accommodations usually include safari in their package. But if not, then you can either ask your accommodation to book the safaris for you or you can book it online from MP Tourism website (Use Book Now button on this page). Book in advance as only limited vehicles are allowed in each safari.
The booking page provides you option for exclusive (Full vehicle) or shared (Single seat) booking. Also, it allows to choose the zone. Make sure to select a core zone (Khitauli, Magadhi or Tala) while booking.
If you are taking only 1 safari, then we recommend taking an exclusive one instead of shared safari. This gives you more freedom and also the morning ride through the forest feels surreal. From what we have heard, tiger sighting is better in morning safari.
For exclusive safari in Buffer area, we paid INR 5000 (Including Gipsy, forest guide and park fees) and this was in off season (September last week). This charge is a bit higher for safari in the core area. There is no differentiation in prices for Indian and Foreigners.
Carry a scarf and mask as the moving vehicles generate lot of dust.
You can spend the evening either exploring the nearby area or at leisure. Take small strolls around your resort and you may get to see a lot of birds and butterflies. Some resorts even arrange cultural events in the evening.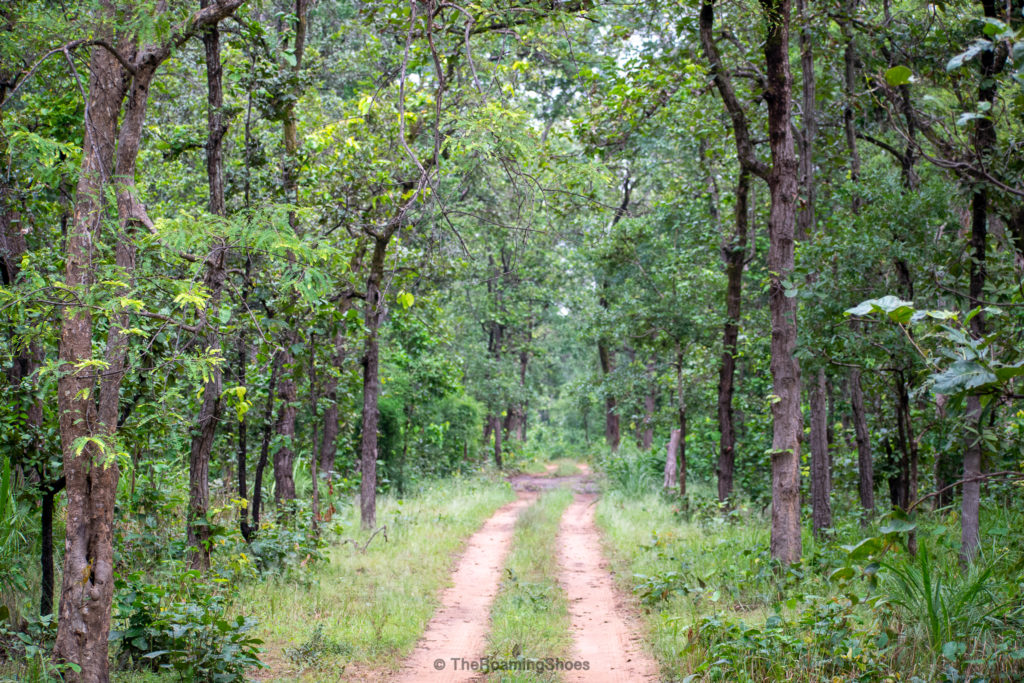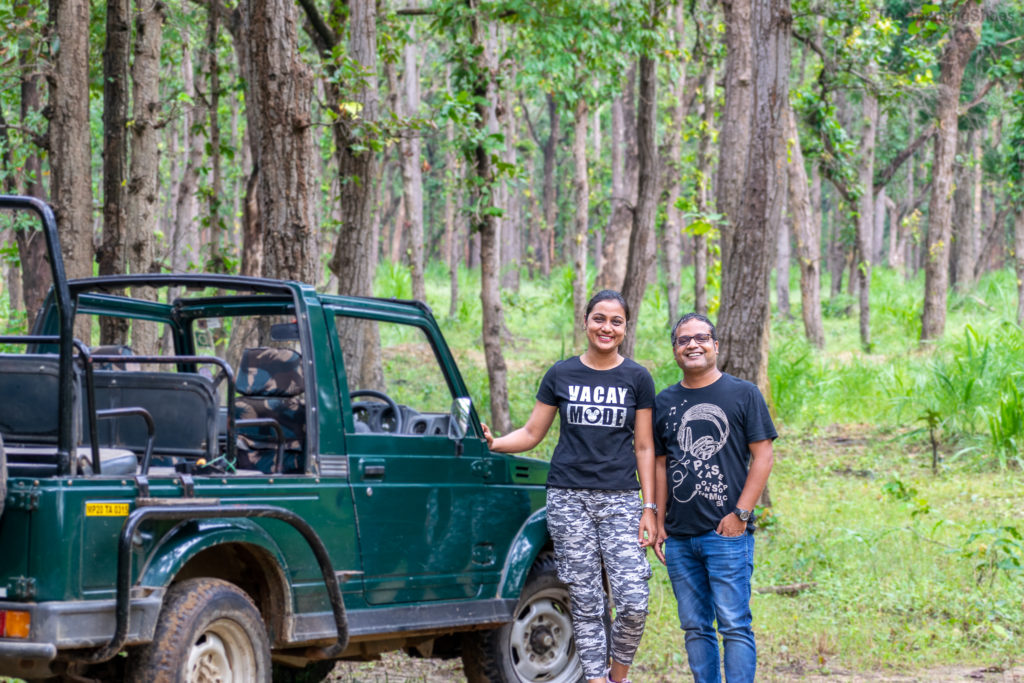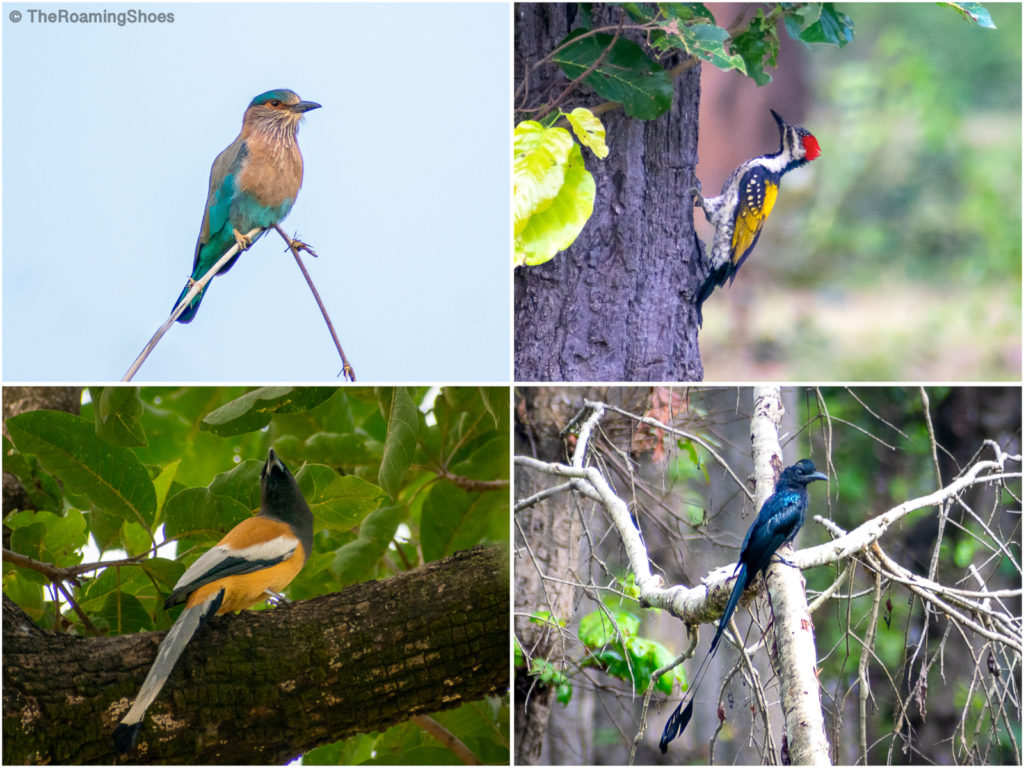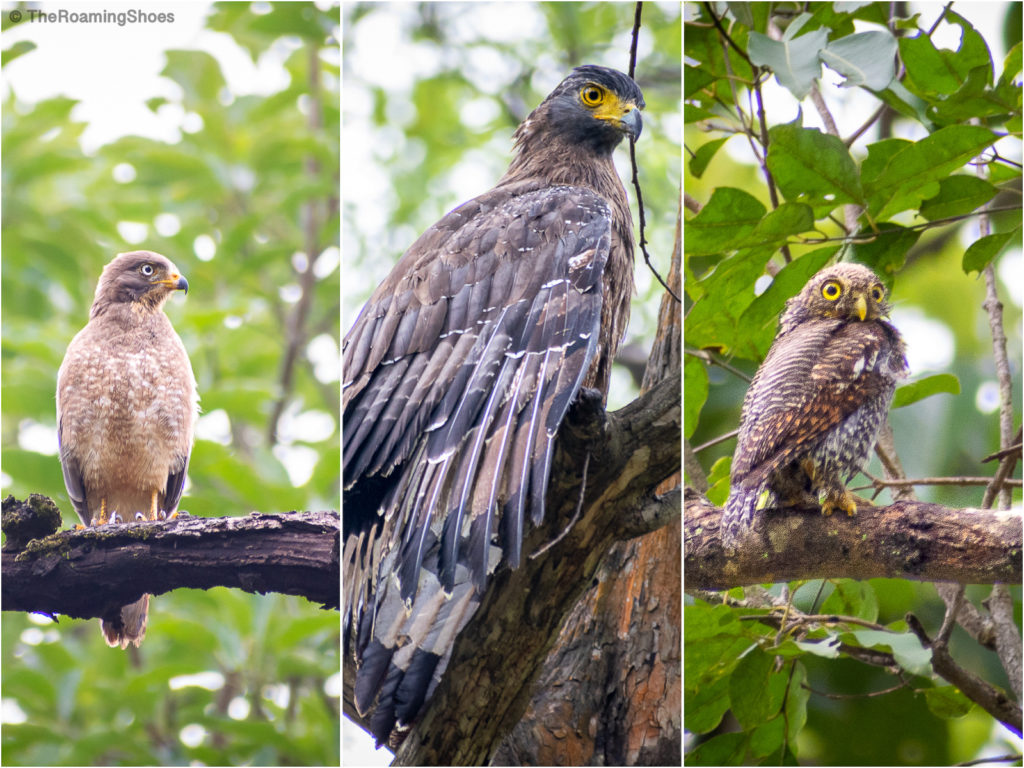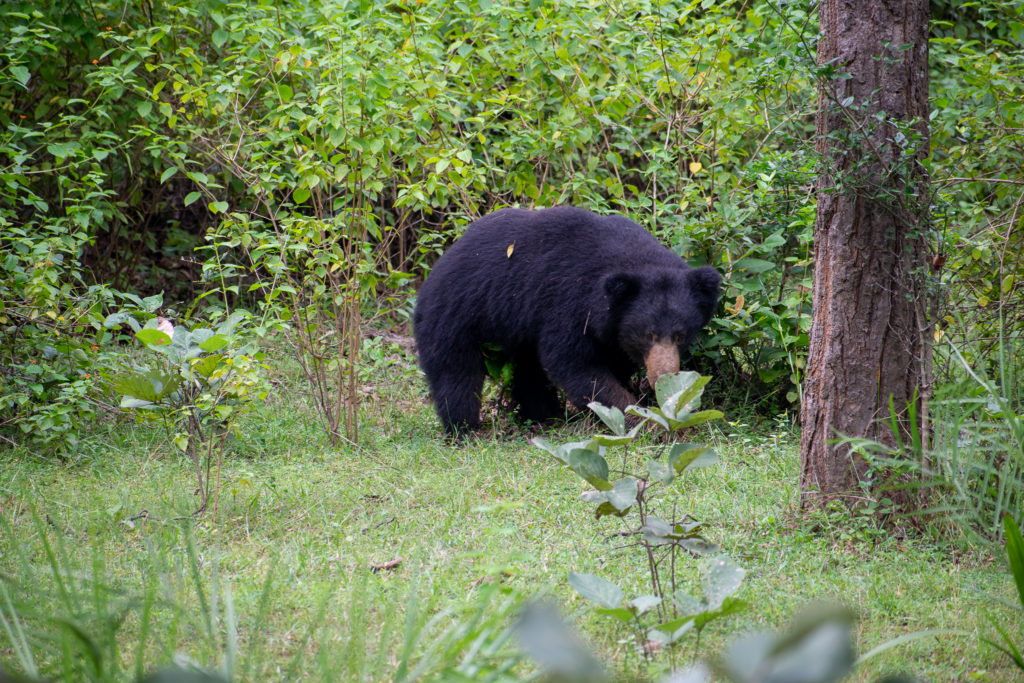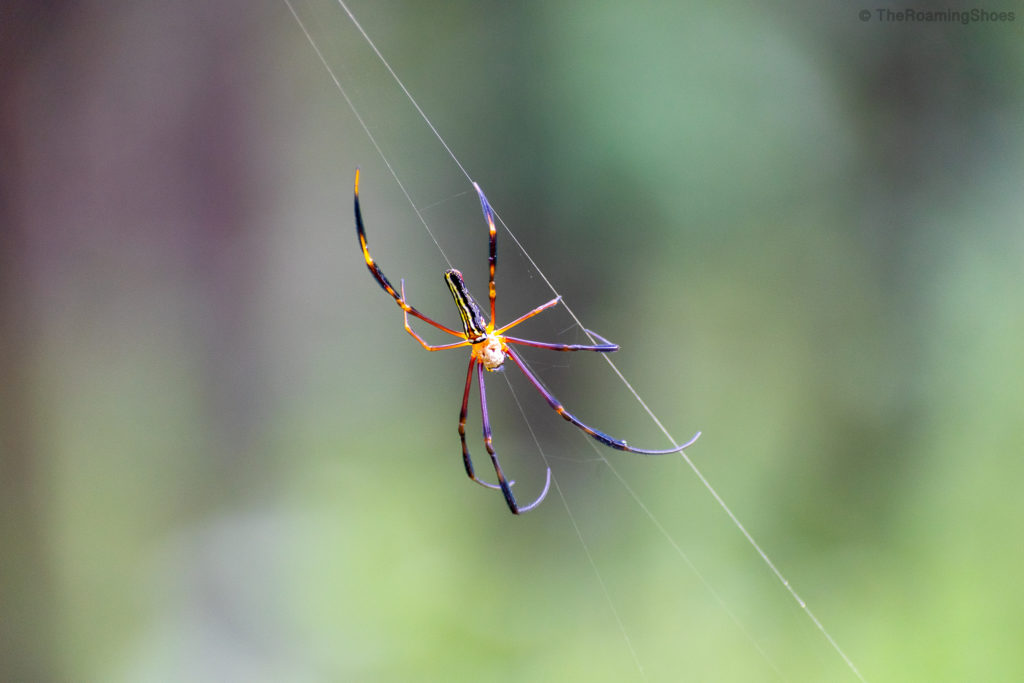 Day 6
https://www.balantia.com/es/7rkrc9oag Drive back to Jabalpur and catch flight back home
This is the day to return back home. We had a late afternoon flight from Jabalpur to Bangalore. So we started from Bandhavgarh at around 10:30am and had lunch in Jabalpur before boarding the flight. You need to plan accordingly keeping the 4hour drive time to Jabalpur and your flight timing in view.
From Jabalpur, you can book a cab for drop and pick up to/from Bandhavgarh. We booked it through our resort at Bandhavgarh and found the price reasonable. The charges were INR 5000 each way.
Alternative Itineraries for Madhya Pradesh
Here are a few alternative itineraries for Madhya Pradesh for your reference. Choose any depending on your preference, mode of transport and available time.
You can also check the suggested itineraries by the Govt of of Madhya Pradesh on MP Tourism site.
Reaching Madhya Pradesh
Madhya Pradesh has 5 https://www.jaumebalmes.com/ik5fwuxa airports at Gwalior, Bhopal, Indore, Khajuraho and Jabalpur. Some of the smaller airports like Gwalior and Jabalpur have limited flight connectivity with a handful of major cities.
There are also a number of https://acatfcl.cat/o3wav9u4x Railway stations across the state. Major stations like Gwalior, Jabalpur, Indore etc. are well connected by trains to cities across India.
You can also opt for a https://www.a-crear.com/7kq0pliwsok road trip via car if you start from Delhi. Cities like Gwalior, Orchha etc are at driving distance and and are perfect entry point for the trip.
Getting around in Madhya Pradesh
In Gwalior and Jabalpur, for traveling within the city, auto rickshaws and app taxi like Ola are easily available.
For https://acuasec.com/63ou64zff08 intercity travels, you can either use taxis, train or even flights depending on your budget and convenience. If you intend to travel by air, then keep in mind that these airports have hardly 1 flight operating per day from one city to another. So plan accordingly.
For intercity travel by Taxis, Ola Outstation and MakeMyTrip Cabs are two options. We did not use any local taxi services, so can not comment on that. Alternatively, you can always talk to your accommodation and they can help book a cab for you.
Accommodation in Madhya Pradesh
Gwalior
Gwalior has many options for stay including budget and mid range properties. For luxury, there are limited options in Gwalior, Taj Usha Kiran Palace being the top rated one. You can also check MPT Tansen Residency which is a mid-range property managed by MP Tourism.
We stayed at Neemrana's Deo Bagh which is a 17th century mid-range heritage property in the old part of the city. The hotel is tucked away amidst an oasis of greenery and feels like a different world once inside. The rooms are spacious, aesthetically decorated while keeping the old world charm intact. Here you can wake up to the sight of peafowls and enjoy your evenings sipping tea in the luxuriant lawn. The super delicious food at the restaurant is the cherry on the top. If you are more about experiences, then opt for a royal breakfast in Baradari which is a fascinating 17th century structure inside the resort. There are even a few ancient temples and cenotaphs in the resort compound accessible to guests.
So overall, this property is a peaceful haven for people looking for a leisurely getaway and we definitely recommend it. But it is a bit farther from the attractions and good restaurants. So if you are more about hopping attractions, we recommend choosing the accommodation in the main town area instead.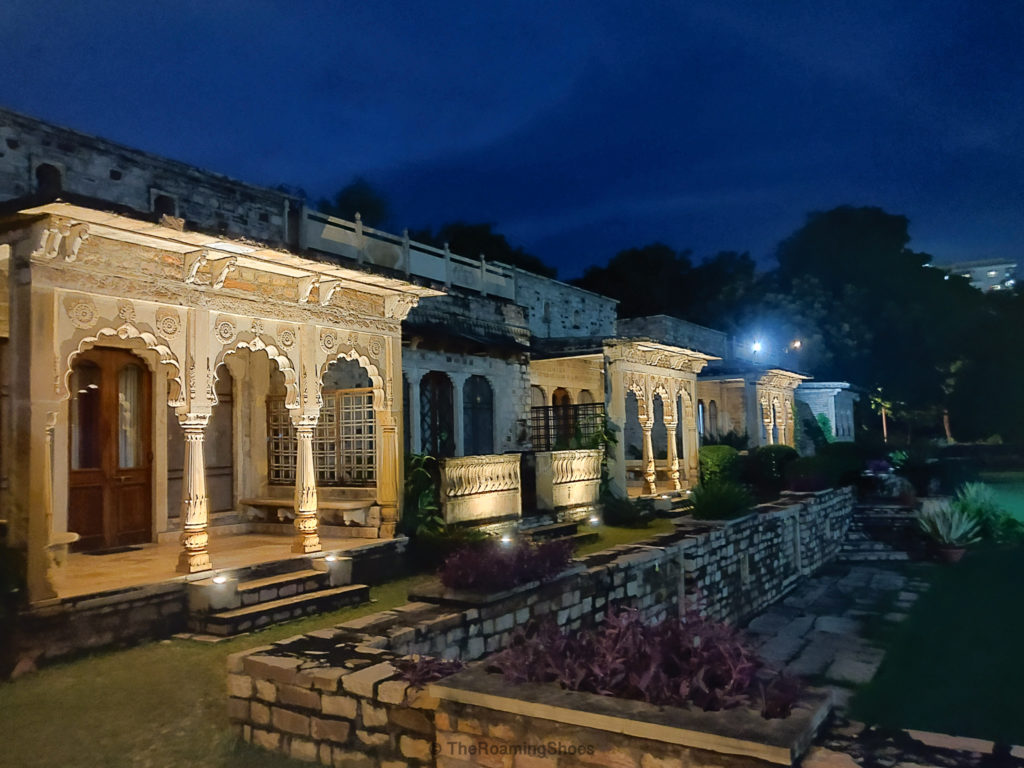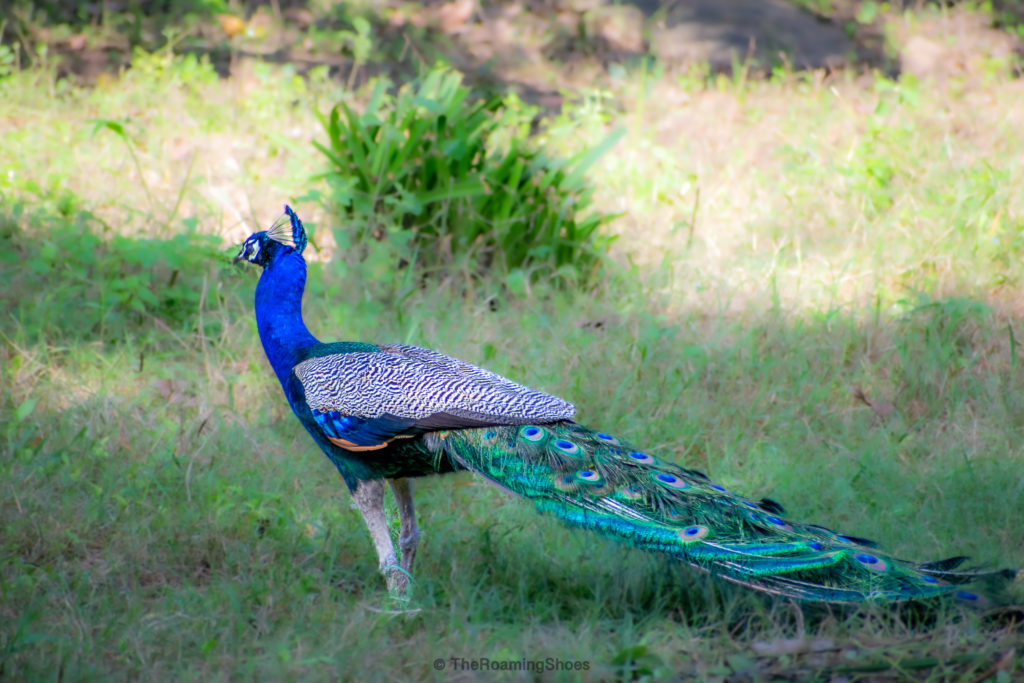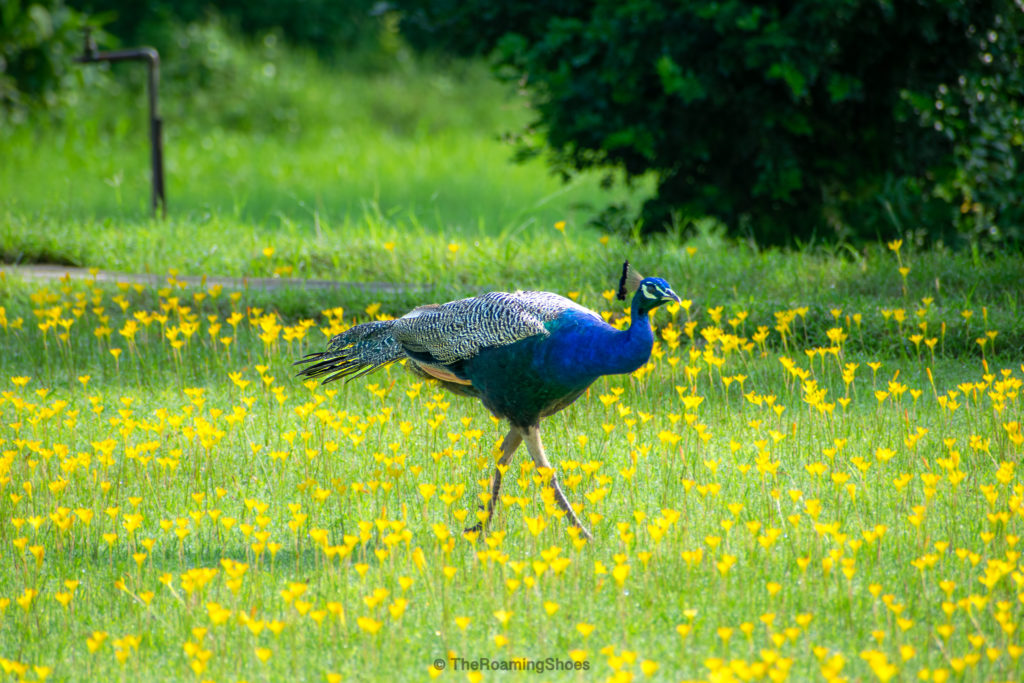 Jabalpur
For Jabalpur accommodation, you have 2 options – Either stay in the main city or stay close to Bhedaghat. If you choose to stay in town, you will be close to restaurants, markets and will find commute easily. But be ready to spend more on to and fro trip to Dhuandhar Falls and Bhedaghat boating points as these are quite far (approx. 30 kms) from the town.
Alternatively, if your main intent of visiting Jabalpur is seeing Dhuandhar Falls and taking boat ride at Bhedaghat, then we recommend choosing an accommodation near Bhedaghat. There are limited options in the area with not many having great reviews. But you can always book in advance to reserve the preferred one. There is a hotel named MPT Marble Rocks near Bhedaghat that is managed by MP Government.
We chose to stay in Shawn Elizey which is a little outside the main city, but a bit closer to Bhedaghat. Made with European Architectural style, the hotel looks absolutely gorgeous and provides luxury in mid-range price. The rooms are spacious, tastefully done and lavish. The food is great and buffets are extensive with reasonable price.
Bandhavgarh National Park
If you are a luxury traveller, then Safari Lodges of Bandhavgarh are the perfect options. Samode Safari Lodge, Mahua Kothi by Taj, Treehouse Hideaway or Pugdandi safaris-Kings Lodge are a few names in the list. Apart from luxury resorts, there are many mid range properties in Bandhavgarh too though budget properties are hard to find.
We chose Aranyak Resort Bandhavgarh for our stay. The resort has lovely rustic cottages set amidst lush vegetation and exudes the feel of being amidst wilderness. You can spot many birds, butterflies and insects in the resort surrounding. The room equipped with a comfy four-poster bed, bamboo furnishings and an open shower feels absolutely inviting. Food is good and staff very helpful and friendly. So if you are looking for a mid-range property with abundant peace and warm hospitality, then this place is a perfect fit.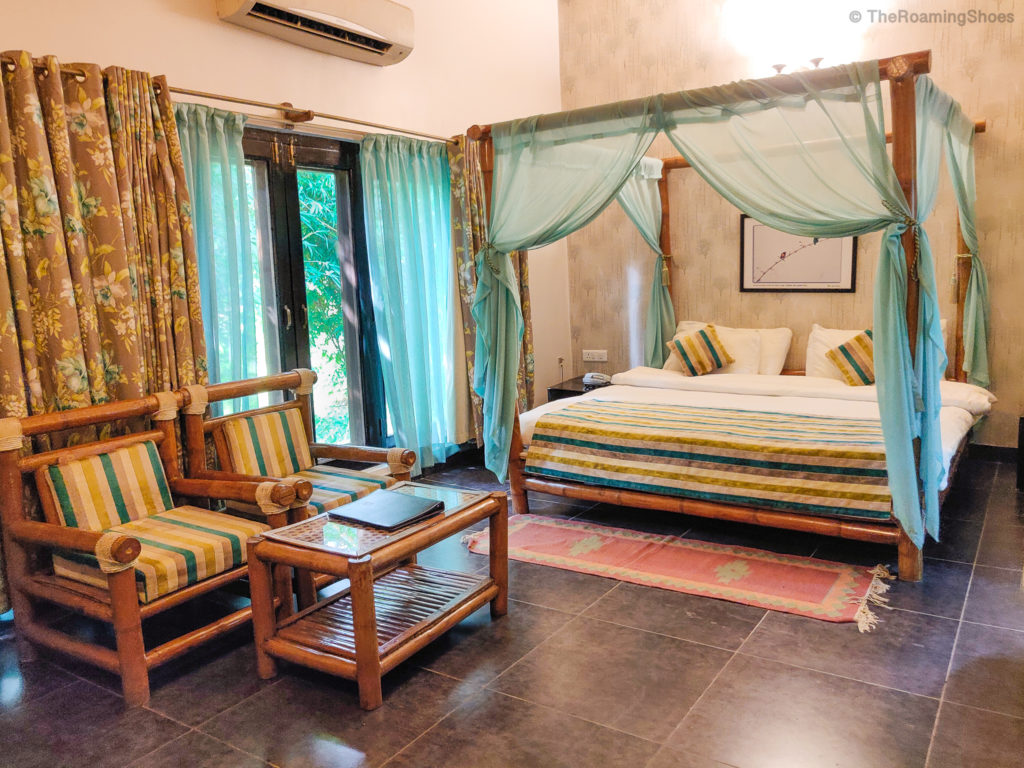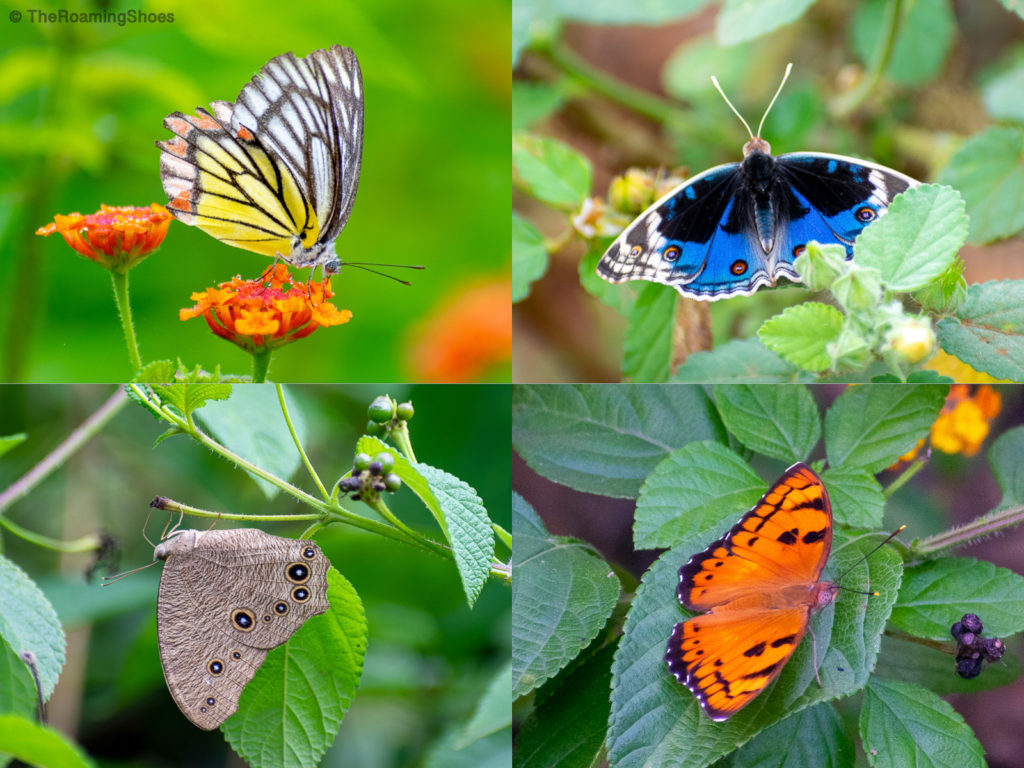 Packing for the trip to Madhya Pradesh
Pack a really good sunscreen. Even during September end, Sush got badly sunburnt(The guy does not like anything on his face, so can't help🙂 )
Hat, Umbrella and Scarf (especially for the auto rides and the jungle safari)
Pack enough clothes if you are travelling anytime other than Winter. Clothes that you use once get really sweaty.
Choose comfortable clothing for the trip, especially cottons. Loose-fitting cotton dresses, shirts, kurtas and baggy pants help a lot in the hot and humid weather. Avoid shorts and revealing clothes since MP is quite reserved in that front. 
If you travel in the winter months, especially to the forest, pack clothes in a way so that you can use in layers. The morning and evenings get really chilly in winter. So good sweaters, jackets and beanies are a must. 
Other Pointers
https://elmilanoreal.com/i2fth3ax Covid Related Restrictions: During our visit (September end), there was no RT-PCR report required to enter MP. But our accommodation had asked us if we were vaccinated. So talk to your resort/hotel before leaving if there is any such requirement.
Always ask and agree on the price before entering a cab (unless app based or prepaid) or auto-rickshaw. Otherwise you may end up paying more.
This is all about our trip to Madhya Pradesh. We have included every bit of information you may need to plan your trip. If you found this article helpful or have any queries on MP, do leave them in the comments below.
Love exploring India? Check our other articles here.
**All prices mentioned in this blog are valid as of September 2021
Facebook Comments