Day trip to Mirjan Fort – A hidden gem near Gokarna
by Ava and Sush · Published · Updated
https://alfombrasbsb.com/4rsn3ld When we visited Jog Falls this October, we had an additional day in hand to explore other places. I was just searching for nearby attractions when I stumbled upon Mirjan Fort. The name was unfamiliar, but the pictures looked absolutely stunning. The fort covered in a blanket of green moss looked like a pretty castle from Scotland. The best thing about this fort is despite being so close to the touristy Gokarna, it is still offbeat and visited by very few people. So we decided to skip the other popular destinations and instead take a day trip to Mirjan fort.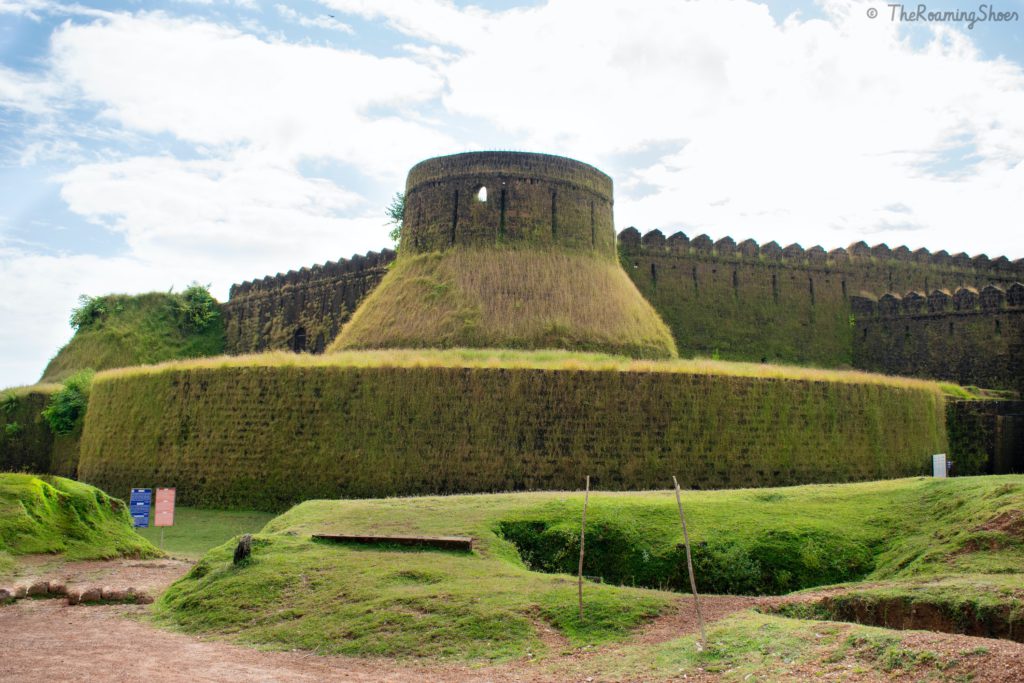 About Mirjan Fort
https://www.a-crear.com/m1086sy Mirjan Fort lies at around 22 kms from Gokarna in the Uttara Kannada district of Karnataka. The fort located amidst the idyllic green surroundings by the river Aghanasini is spread over an area of 12 acres. Built with laterite blocks, the fort has high walls and bastions.
Believed to be built in the 16th century, the actual history of the fort is still unknown though there are many legends on who actually built the fort. The most famous one is the story of Queen Chennabhairadevi of Gerosoppa or famously known as the 'Pepper Queen' who controlled the pepper business through this fort. But as per the board at the entrance of the fort, it is built by Sharif-Ul-Mulk who was ruling Ponda as the feudatory of the Adil Shahi Sultan of Bijapur. The fort served as an important port for overseas trade during the medieval period. Currently the fort is maintained by the Archaeological Survey of India (ASI) as a protected monument.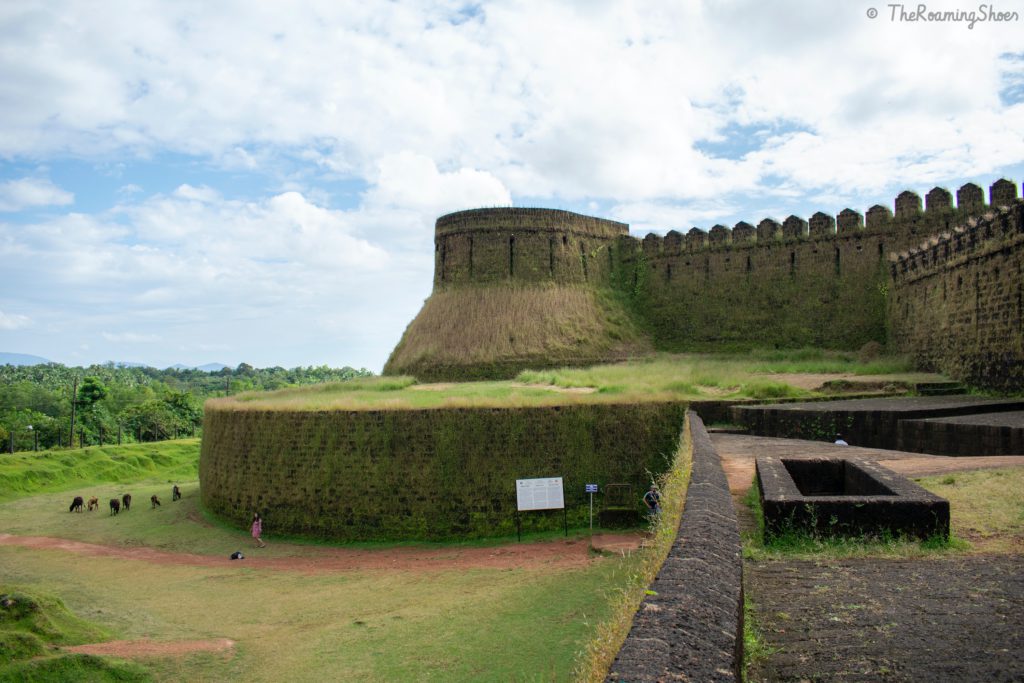 Best time to visit Mirjan Fort
https://elartedemedir.com/blog/5bko2tj2 https://aguasdeburgos.com/i5gbnbsruo5 July to October: During or just after the monsoons when the fort looks the best covered in refreshing greenery.
How to reach Mirjan Fort
https://acatfcl.cat/st8x0emhp Nearest Railway station: Kumta [There are trains from Bangalore to Karwar that make a stop at Kumta Railway Station]
Nearest Airport: Goa [Takes around 3-3.5 hours by car to reach Mirjan fort from Goa]
https://www.aytoyuncler.com/2023/09/14/6f41i945ec By Bus: There are direct buses from Bangalore to Mirjan bus stop.
If you are coming from Gokarna, then buses from Gokarna town to Kumta make a stop at Mirjan. From the bus stop, you need to walk a few minutes to reach the fort. You can also use bike rentals from Gokarna to reach Mirjan Fort.
Itinerary Suggestion for Mirjan Fort
Mirjan fort will take max 2 hours to visit and you can cover it in a half day trip. So it would not be wise to travel hundreds of kilometres just to visit this fort. Instead you can club it with the other places of interest close by to make a perfect trip. Below are the available options depending on number of days available.
https://www.aytolardero.org/2023/09/14/m3r72w2zdq If you have 2 days, then you can cover any of the following:
Jog Falls – Honnavar – Mirjan Fort
Jog Falls – Mirjan Fort – Yana Caves
https://artesaniadelapalma.com/wyvcvz3jvo8 If you have 3 days, then we suggest the following options:
Jog Falls – Mirjan Fort – Murudeswar
Jog Falls – Mirjan Fort – Gokarna
https://abressa.com/ki1xhkojf If you have 4 days, these are the options:
Jog Falls – Mirjan Fort – Karwar
Goa – Mirjan Fort – Jog Falls
Udupi – Mirjan Fort – Jog Falls
Check our blogs on Udupi and Jog Falls for details.
Our experience
The journey from Jog Falls to Mirjan Fort took around 2-2.5 hours including a stop at Gerosoppa Bridge and few minutes of lunch break. Around 45 mins away from Jog Falls, though Gerosoppa Bridge is not a major attraction, but we really liked the place. It is a lovely hanging bridge made over the river to help the people of nearby villages.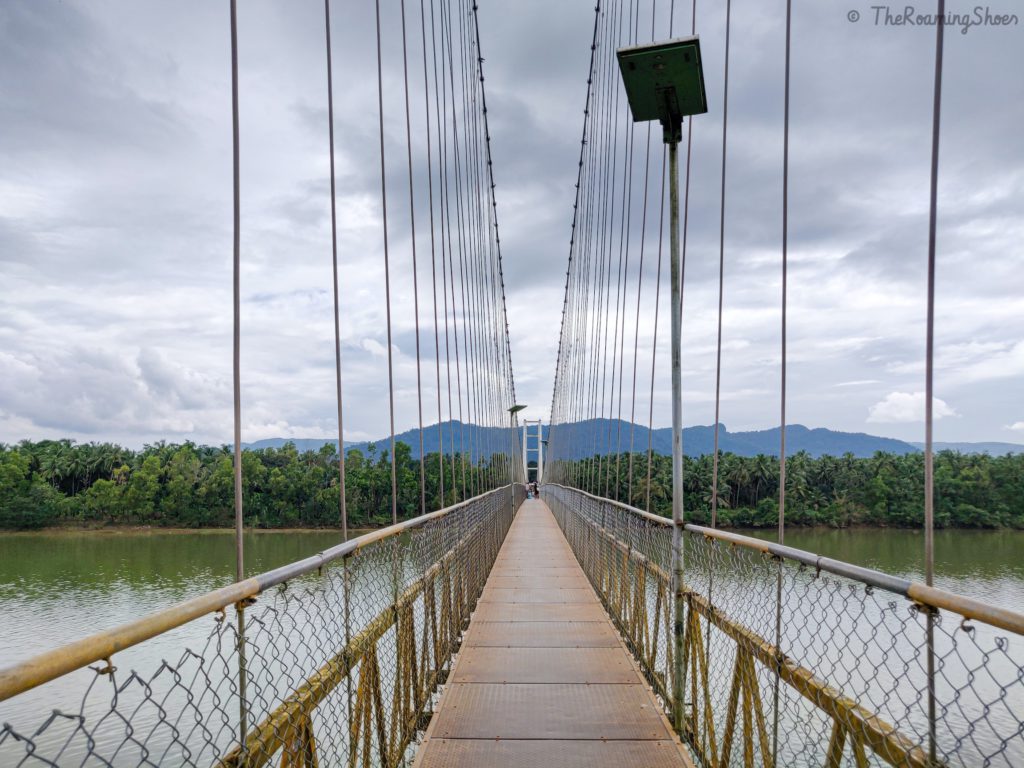 Most stretch of the road was scenic where we passed through lush forests, paddy fields and mountains accompanying us through the journey. Then at one place we took a turn from the main road to a narrow mud road and in sometime the Fort came in to view. It was like a place we have never seen before. The outside of the fort looked like a fairytale castle surrounded by luxuriant lawns. As we set our tripod for a few pictures, the caretaker came rushing towards us telling us we could not take pictures using a tripod as it was a protected monument. So we left the tripod in the car and made our way to the entrance of the fort. There were hardly other people at the time, but surely some cows who seemed to like the fort a lot🙂.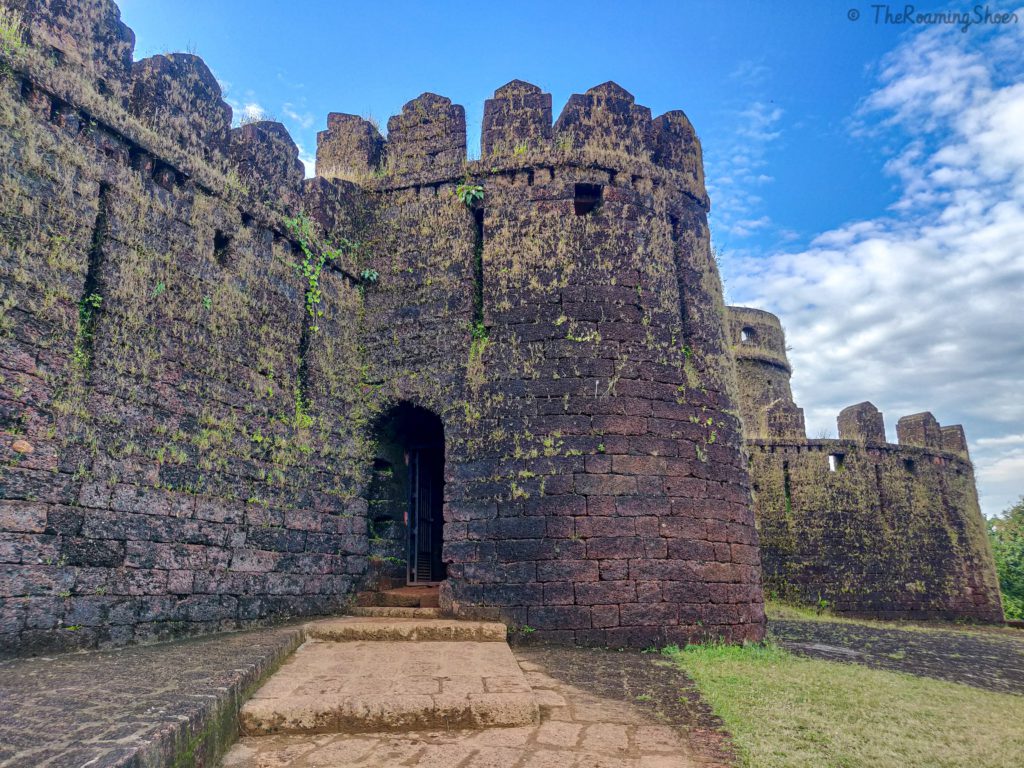 Walking through a set of steps and an iron gate, we finally entered in to an open yard surrounded by high walls. Inside the fort, there were a few wells (covered), some secret passages, bastions, a prayer podium and a watch tower from where you can have panoramic view of the surroundings. We moved along towards the left side that opened in to a large area mostly with ruins, yet had an overwhelming old world charm to it. The whole area was covered in tall grasses and wild flowers that made it look like a place from a Romantic Bollywood song. There was also a banyan tree at one end with some idols under it which were excavated by the ASI. We walked around the area taking pics and enjoying the gentle breeze.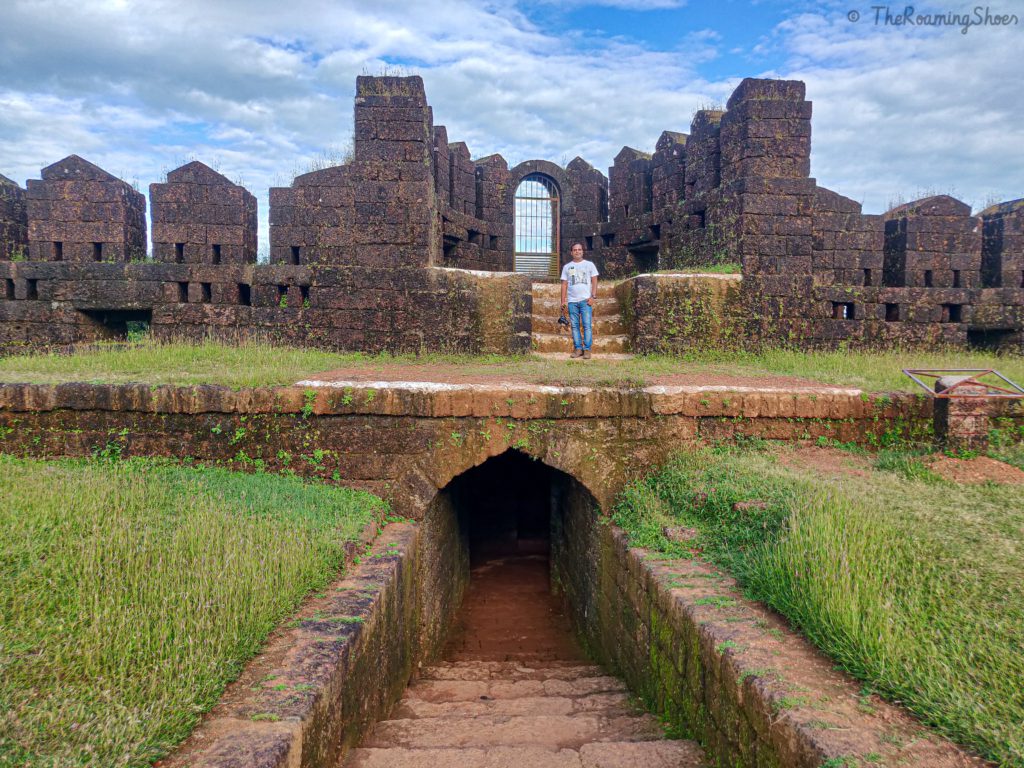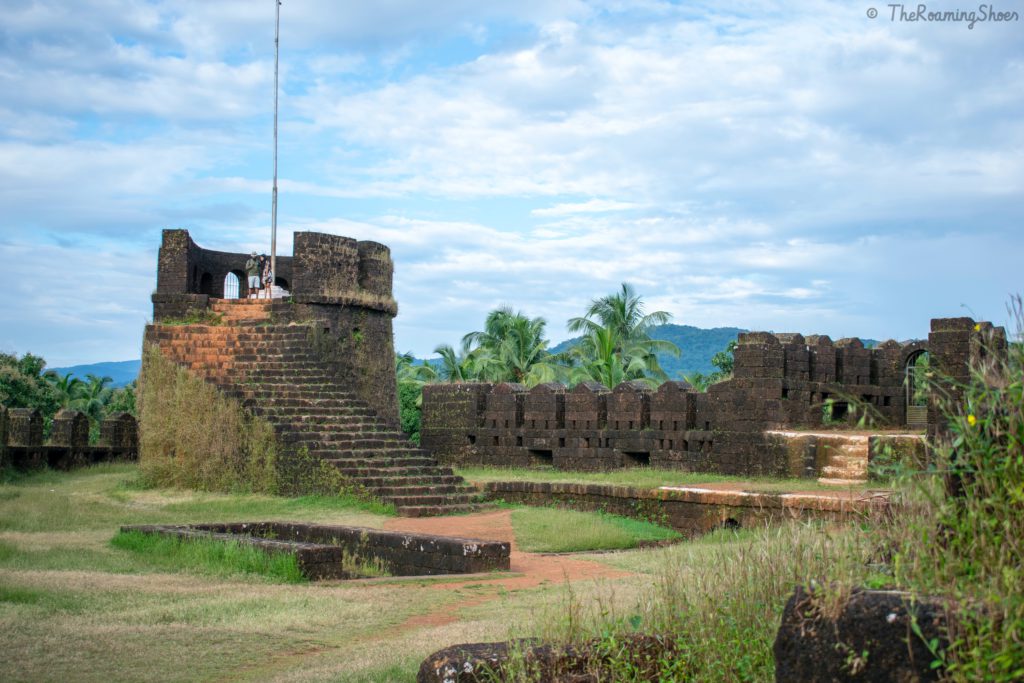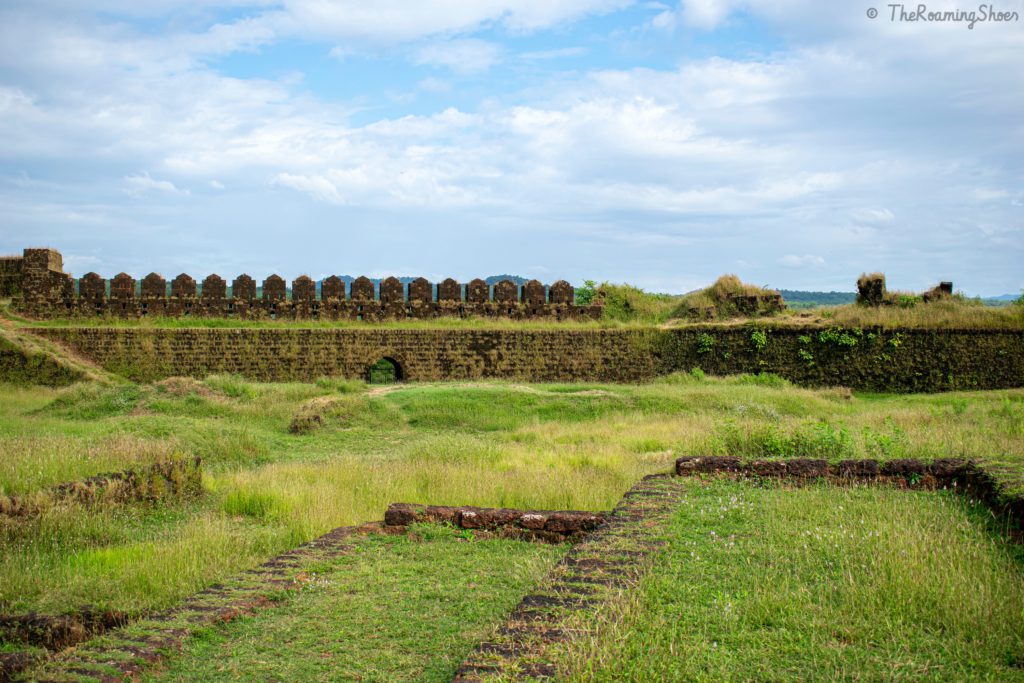 We loved Mirjan Fort, for it was truly unique. It is a magnificent fort that stands as a reminder of the past glory and ancient architecture. But more than that what we liked about the fort is how well ASI has maintained it. We spent almost 2 hours in the fort and still were not in a mood to leave. If only the train was a little bit late….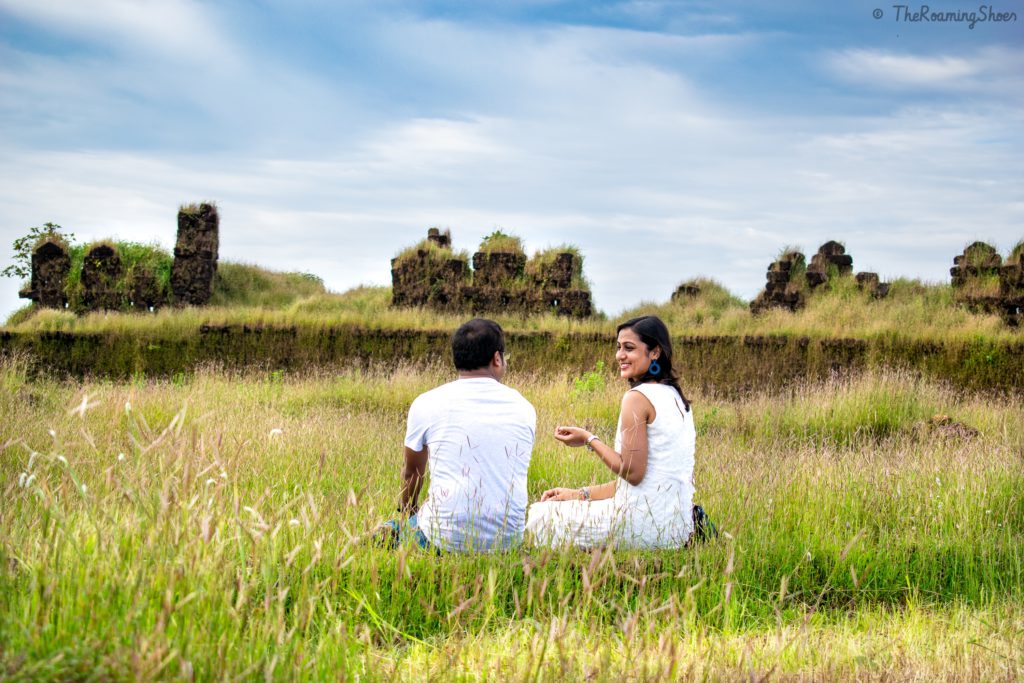 Other pointers
The fort is open from 8am-6pm and there is no entry fee for the fort.
There is ample parking space available near the fort.
Since the fort is a protected monument, you are not allowed to carry tripods inside the fort.
There are a few shops outside the fort selling tender coconut, water bottles, biscuits etc. But no proper shops or restaurants are available to have lunch. So plan your visit accordingly.
No toilet facility is available in the fort area.
No guides are available near the fort. So you are on your own to explore the area.
The area is hot and sweaty on a sunny day. So hat and sunglasses are a must when you visit the fort.
Facebook Comments